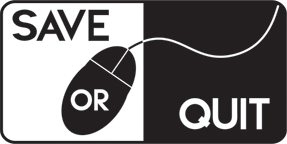 May
15
Shake-down enemies with your fists or your wallet in this quirky beat-em-up by Nippon Ichi.

Mar
13
Beastmancer is an attempt at a monster-collecting game that may be a mixed bag.

Jan
21
When I first saw the reveal trailer for Seven: The Days Long Gone I knew that this was something that I'd end up playing sooner or later, so I must say that, when I finally got my hands on it, […]

Jan
05
It's very hard to not think about the first two Fallout games when you first see ATOM. Truth be told, the developers have stated multiple times that this game is heavily inspired by classic RPGs such as, Wasteland, Deus Ex, […]

Dec
15
Occasionally, you came across a game that has been developed in a way that feels new and refreshing. They take a look at something, and decide they're going to do it in a different way. Anton Riot the developers behind […]

Oct
23
FIVE: Champions of Canaan is an isometric action arena video game developed and published by Kingdom Games.

Oct
04
I remember the time when I first saw the reveal trailer for Brigador (back then it was called Matador) the first thing that came to my mind was Future Cop: L.A.P.D., a game which I used to play on the […]

Aug
07
POSTAL Redux is a remastered version of the 1997 isometric shooter developed and published by Running With Scissors. I played the original game multiple times (even with its outdated controls) and I love the FPS sequel. I can safely say […]