A celebration of the non-binary experience, told with minimalistic artistry and hints of magical realism.
Released:
Steam
Type: Single-player
Genre: Adventure
Developer: Humble Grove, Hana Lee,
Cel Davison, Adrienne Lombardo,
Eli Rainsberry
Publisher: Fellow Traveller
Release date: 30 July, 2021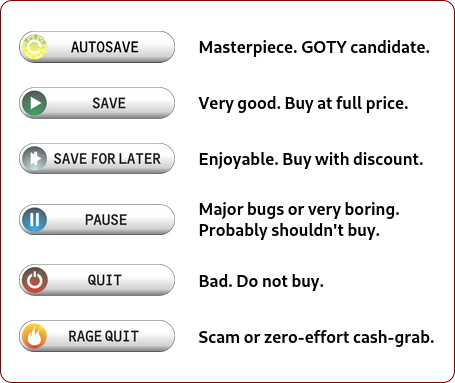 Intro
Finding good games with well-developed LGBTQ+ characters can be challenging. While there are certainly games that have included those characters, and even developed them well, those games are sadly few and far between. It's even rarer to find an LGBTQ+ character represented as a main rather than a supporting character. No Longer Home is one of those rare quality finds.
Game Universe
No Longer Home follows Bo and Ao, two students just graduating from university in London. While both Bo and Ao are non-binary and use they/them pronouns, in many other respects they are very different from each other. Bo is a native Londoner, while Ao is from Japan; Bo is funding their education with student loans, while Ao's schooling is being paid for by their parents. The game takes an introspective tone as the characters navigate the major life event of transitioning from university to post-university life. While they pack up their flat to move out, the game explores themes surrounding adulthood, such as student loan debt, job applications, taxes, and affording rent, as well as gender identity, such as dysphoria. Hints of magical realism are also incorporated.
No Longer Home is semi-autobiographical, based on the lives of the two main developers Cel Davison and Hana Lee, also both they/them pronouns. The story may resonate differently depending on the age of the player. Players who are more similar to Bo and Ao in age (early 20s) or stage of life (university or recent graduate) may find the game more personally relatable and immediately relevant, while someone who is in their 30s or older and several years past that part of their life may find the game more reminiscent of their past experience.
Included in the game is a 10-minute prelude called Friary Road, which takes place a couple of years before the start of No Longer Home and before Bo and Ao move in together. There is an option to skip the prelude if desired, but Friary Road is mentioned by several of the characters throughout No Longer Home.
Gameplay and Mechanics
Since No Longer Home is interactive fiction, the mechanics are fairly simple, but still more robust than many visual novels I've played. The player alternates between playing as Bo or Ao and can make dialogue choices for them as well as other characters in the story. The playable character can be moved around the environment, which can be fully rotated in 90 degree increments in order to get a different perspective of the space and open up different options for interactions. Icons pop up for looking, talking, or touching depending on which part of the room or place is being viewed.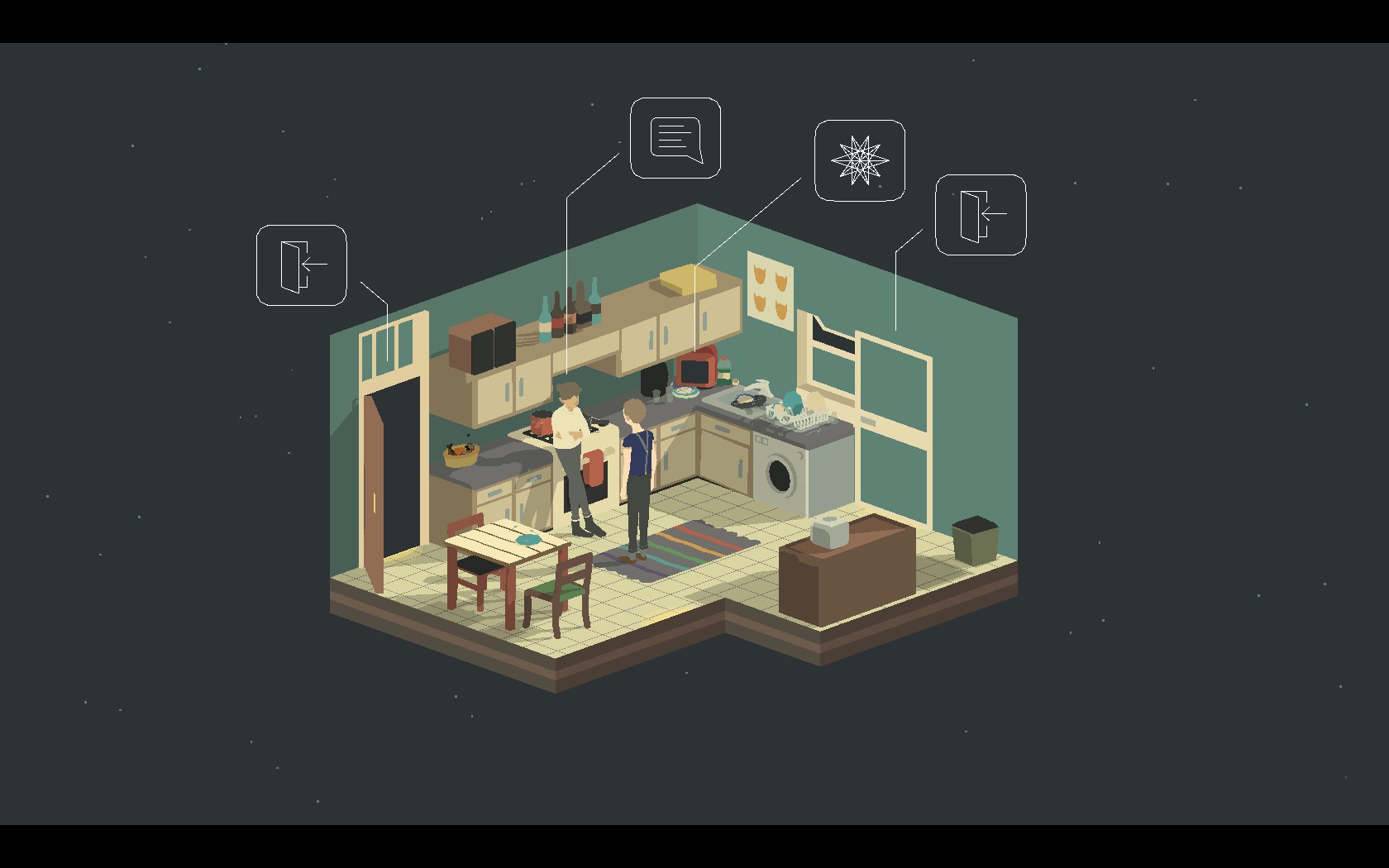 The game has an interesting way of giving instructions regarding how to play, such as saying that the function of your actions may seem abstract and try not to worry about it, or saying that going through doors will help you gather a sense of place. The game autosaves, although players can also choose to manually save. However, there is only one save slot per playthrough (although you can have three playthroughs on file total).
Art Style and Graphics
The art style for No Longer Home is minimalist, with characters having no eyes or mouths, yet each character is still visually distinct. The environment is represented in a visually interesting way, with a two-point perspective that can be rotated 360 degrees to, for example, see all four walls of the room and the spatial relationships. Since the game is taking place over a span of time where the characters are moving out of their flat, as the game progresses you can see the effects of slowly packing as objects disappear from walls and boxes appear instead. The animation style is also distinctive, showing the walls floating or sliding in and out from the sides, top, and bottom of the screen to construct or deconstruct the rooms or yard of the flat or widen the view when entering a more mental space.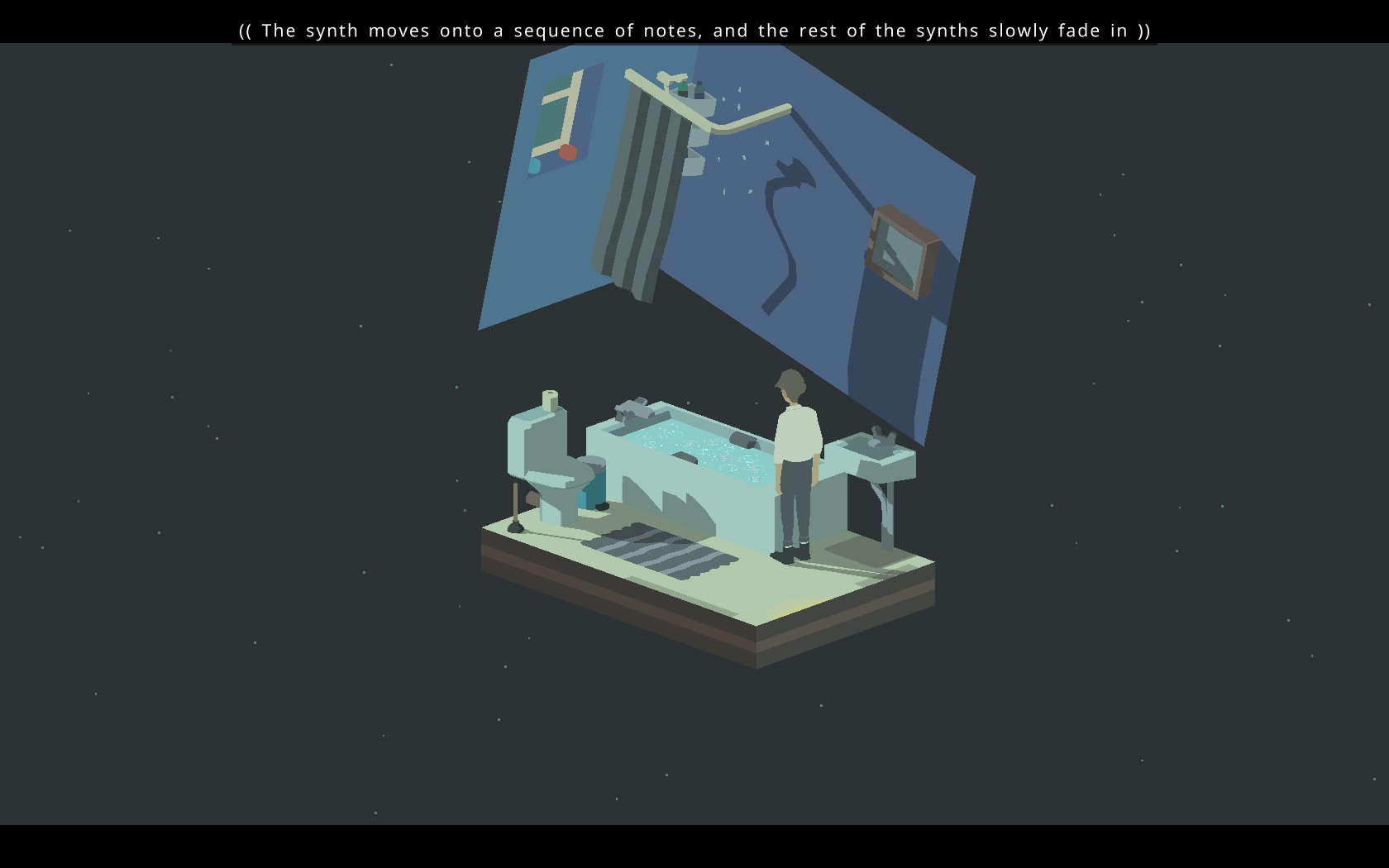 Sound and Music
The music for No Longer Home uses piano and other instruments with synth in the musical tradition of video game composer greats such as Nobuo Uemastu of Final Fantasy fame. The main composer and sound artist, Eli Rainsberry, is also non-binary, and they have crafted tracks that dovetail perfectly with the story. The included ambient sounds also enhance the overall experience, both the sounds that are evident to the characters (such as ambulance sirens or the cat purring) as well as the sounds that are for the player only (such as the apt sounds that play while rotating the environment or while the dialogue text is being typed on screen). While the sounds and music are excellent in and of themselves, I also really enjoyed that the game provided audio descriptions – text describing the music and sounds. I found this text added an interesting extra component in interpreting the game. I imagine that the audio experience would be even further augmented by the recommended use of headphones, but I was able to fully enjoy and immerse myself in the experience with my speaker setup.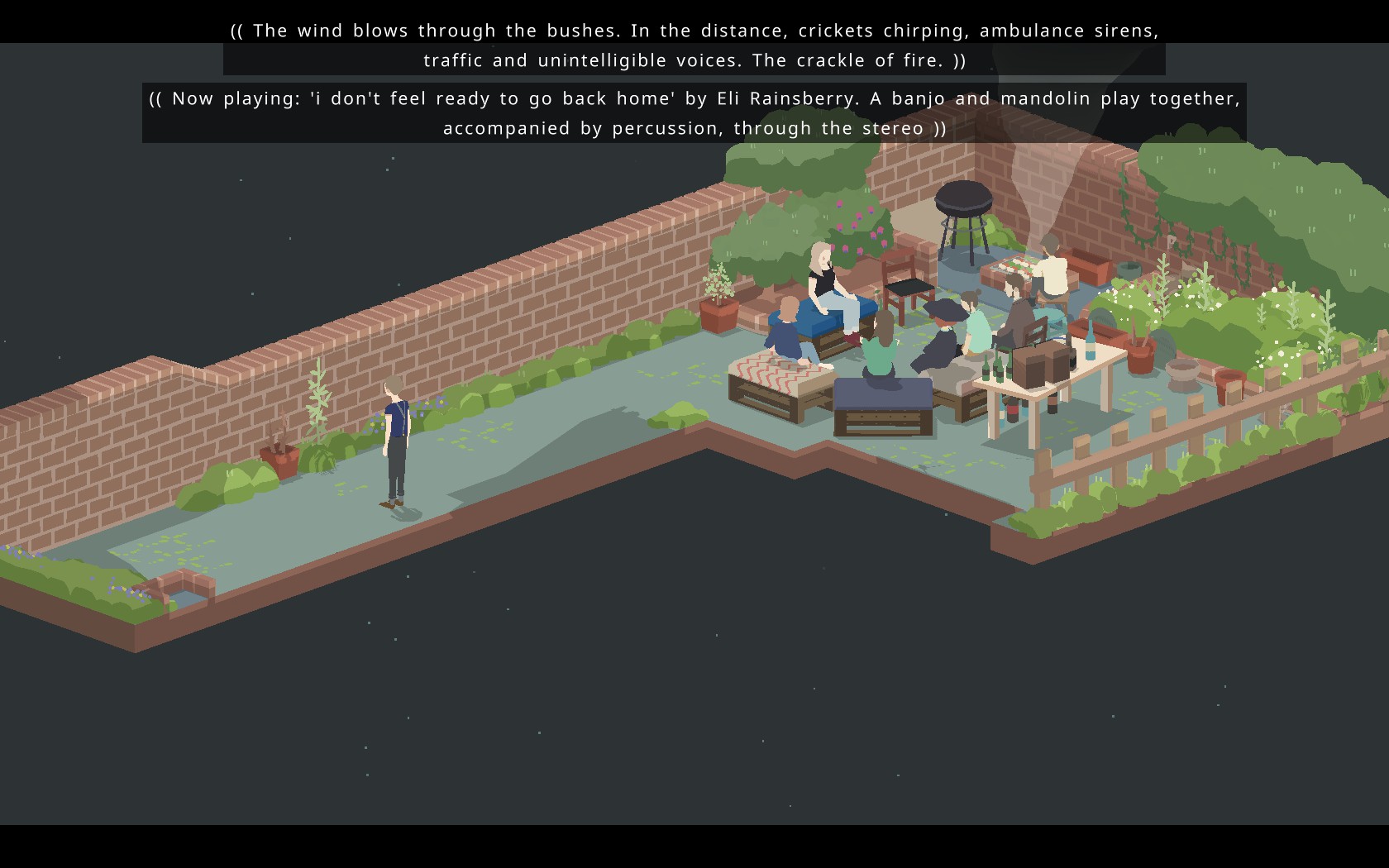 Achievements
No Longer Home has 12 possible Steam achievements. It may be possible to unlock them all in one playthrough, but I at least will have to do a second playthrough to pick them all up.
Verdict
No Longer home is a brilliant example of LGBTQ+ characters and stories done right. At $14.99 at the time of review and approximately 2-2.5 hours for first playthrough, the game is technically a little expensive in terms of time/content for price when compared to a movie ticket, but I think it's still worth buying at full price for its treatment of subject matter that is so often handled poorly.