As an Early Access title Police Simulator is already fun to play, but the amount of features planned for the future is even more impressive.
Released:
Steam
Type: Single-player; Co-op to be introduced
Genre: Simulation, Police, Crime, Early Access,
Developer: Aesir Interactive
Publisher: astragon Entertainment
Release date: 17 June, 2021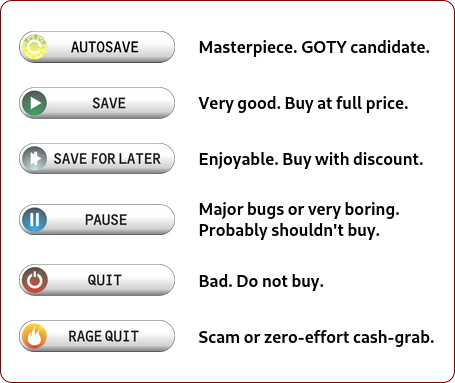 🎬Intro🎬
Astragon Entertainment are an established publisher responsible for a number of real-life simulators including Bus Simulator, Construction Simulator and more recently Firefighting Simulator.
Police Simulator follows the same formula and is currently in Early Access. A road map can be found Here
Become a Police officer in the fictional town of Brighton and experience their day-to-day life.
Gain experience on the job, unlocking new tasks, districts, vehicles and equipment; Perform routine tasks including robberies, traffic stops, speeding violations and parking infringements; Interview suspects on the street and use your intuition to detect whether they are hiding something.
It's all in a day's work for a police officer.
🕹️Gameplay🕹️
As a police officer you have the choice of working five shifts out of seven days. You can work day shifts or night shifts (although the night time has not been introduces as of yet). Working nights or weekends affects the type of crime you might encounter. i.e., more Drunk driving in the evenings.
You can attend the same call outs whether you're on foot or in car. These generally involve robberies, car accidents or open warrants.
The game uses a wheel based interactive system with branching options.
Robberies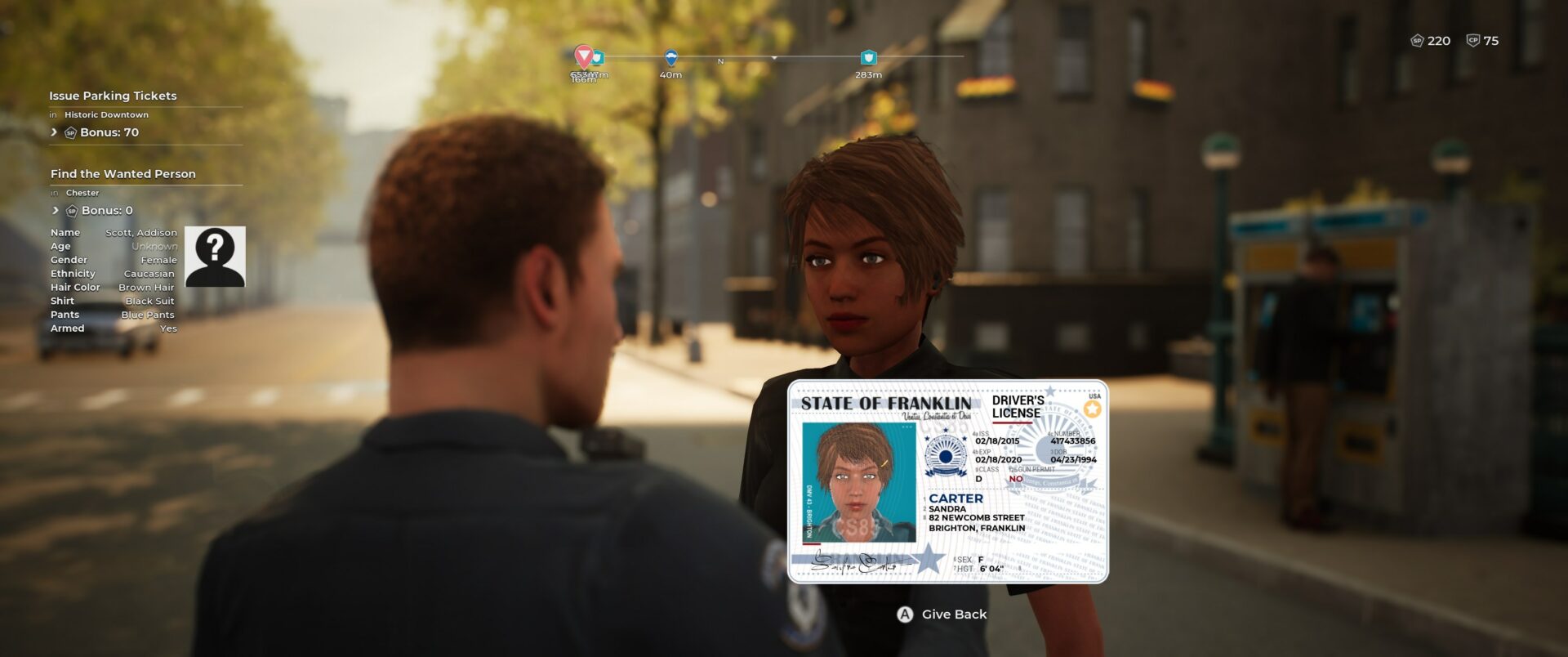 When turning up to a robbery, you interview witnesses who may give you a description. If you receive enough information then a photo fit will be produced and it is up to you to find the suspect. Often, you'll get a partial description. You might know what they're wearing but not know what they look like, whilst other times you may get a witness who knows the assailant and you get a full description.
Dispatch narrows the area of search and gives you updates on their location. Once you see a suspect that matches the description you may detain them and check their identification. If you are correct, you can arrest them for the crime they have been accused of. Occasionally, the suspect may run and you can chase them around the streets. If you aim your taser at them you will command them to stop. If they don't oblige then you can shoot at them with the taser and then arrest them.
Be careful that you stop the right person as asking for identification without reason will earn you penalty points.
Car Accidents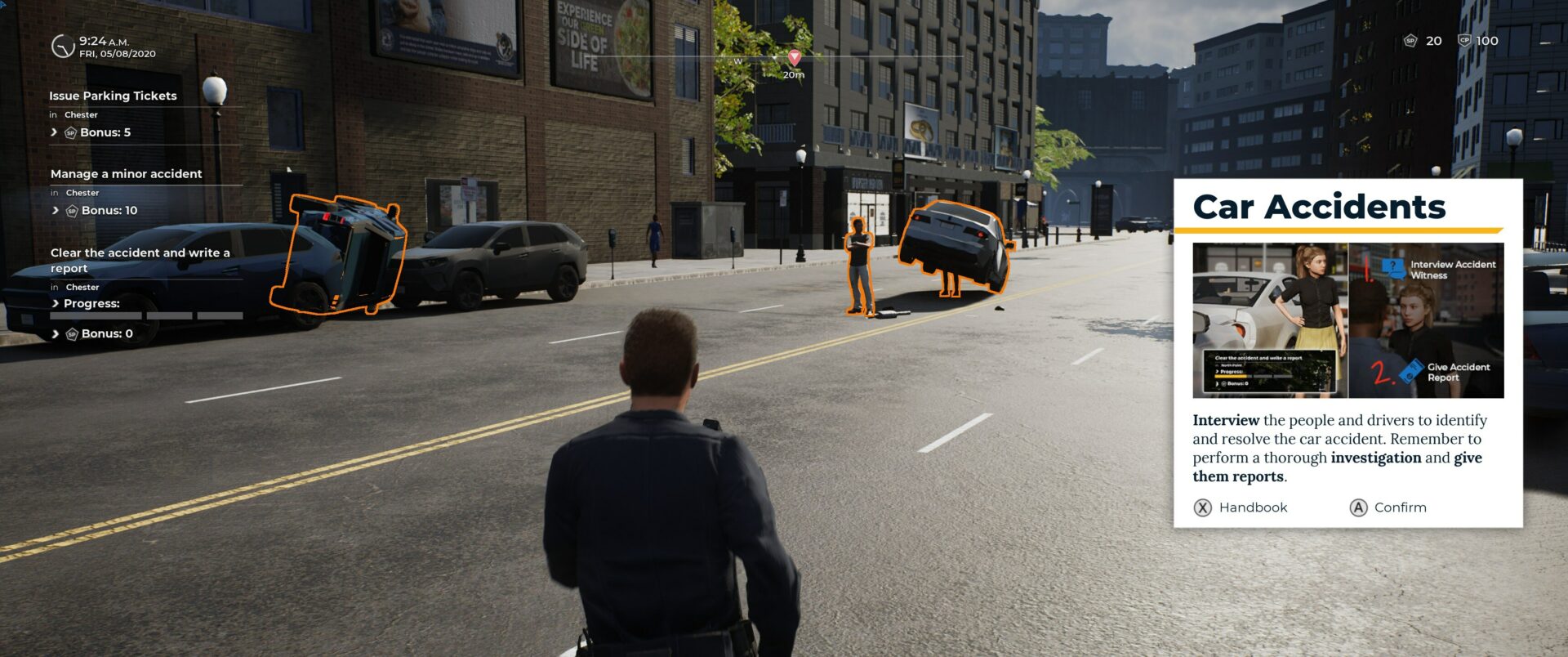 Car accidents can be minor or major. In both you will need to take photos of the scene; interview the drivers and witnesses; inspect driver's IDs and insurance for anomalies; perform drug tests, and search their vehicles. If the vehicles are damaged beyond repair, then a tow truck will need to be arranged. At the end of the process an accident report needs to be issued to all parties involved. The more correct procedures you follow, the more complete the report is.
Infractions can be punished by issuing a fine or arresting them. Arrests can be actioned if the driver is under the influence of drink or drugs or whether a search reveals any weapons. In this scenario the driver is drunk, on drugs and has an illegal weapon. Unfortunately, you can only arrest him for one offence currently. Take your pick!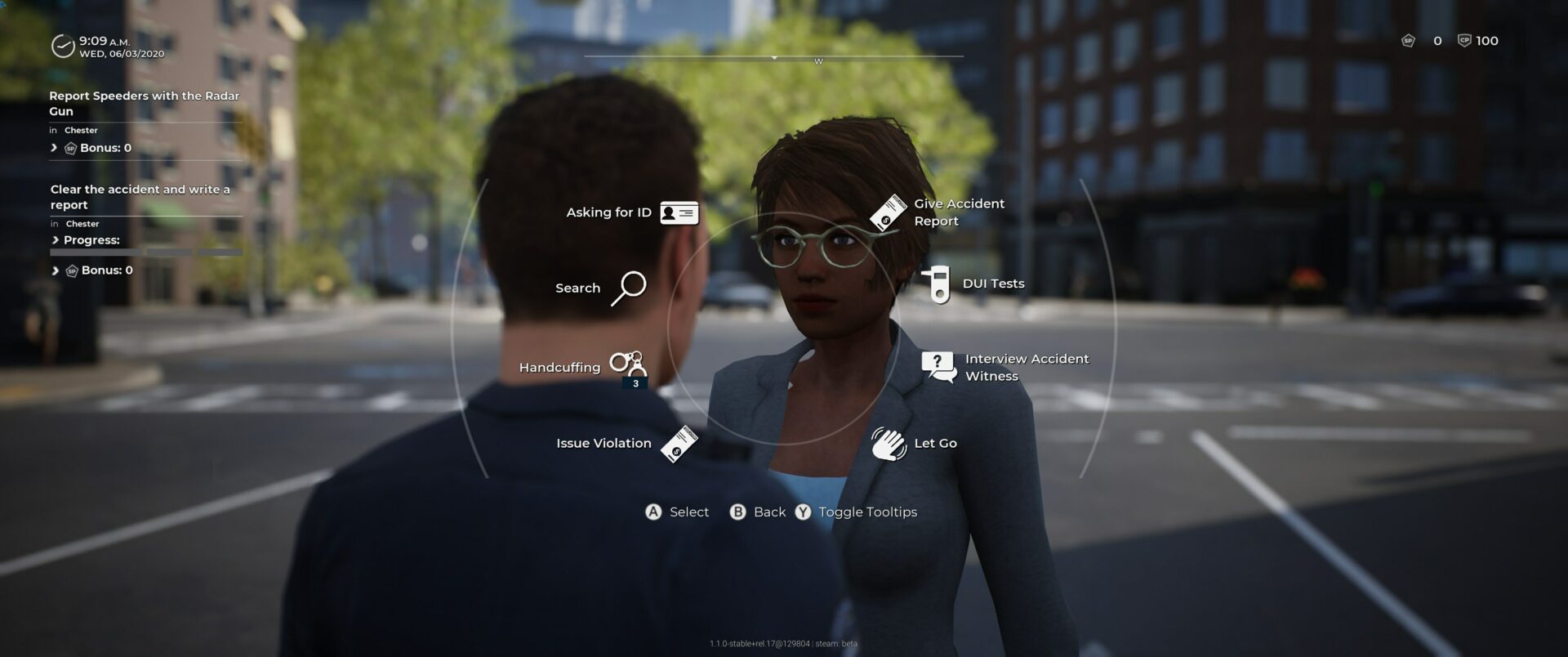 In a major accident, an ambulance may need to be called.
Wanted Dead or Alive
An open warrant is like a man hunt where you need to locate a suspect in a designated area with a description of the wanted person. It is much like the robbery scenario yet no witnesses are interviewed and you will get a full description. I joke about being wanted dead or alive. Certainly, you can shoot a suspect but immediately your shift will end. Currently, there is no scenario where you will use your gun.
Other Duties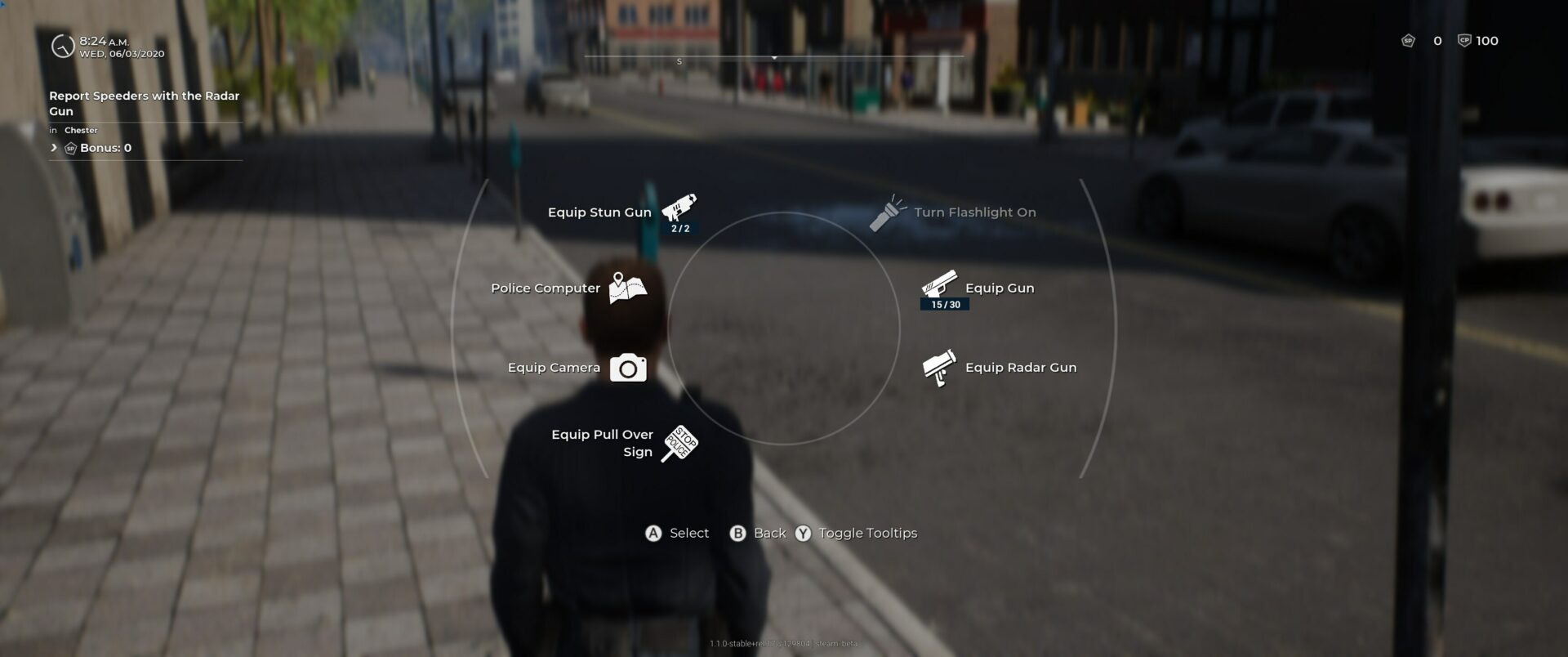 Otherwise, you can go about your daily duties issuing parking tickets, performing speed checks, punishing jay walkers and litterers, and managing traffic stops.
There are quite a lot of different parking penalties to administer like parking on a curb; facing the wrong way; having a broken windshield; expired license; parking in a taxi rank or disabled bay; parking next to a water hydrant and lapsing on your ticket. You can give them a ticket or tow their car away. In the latest update you are able to examine a car's license plate which will give you a detailed report of the car and its owner. The activity wheel is quite extensive and it will take you a while to get used to the different options and what they mean.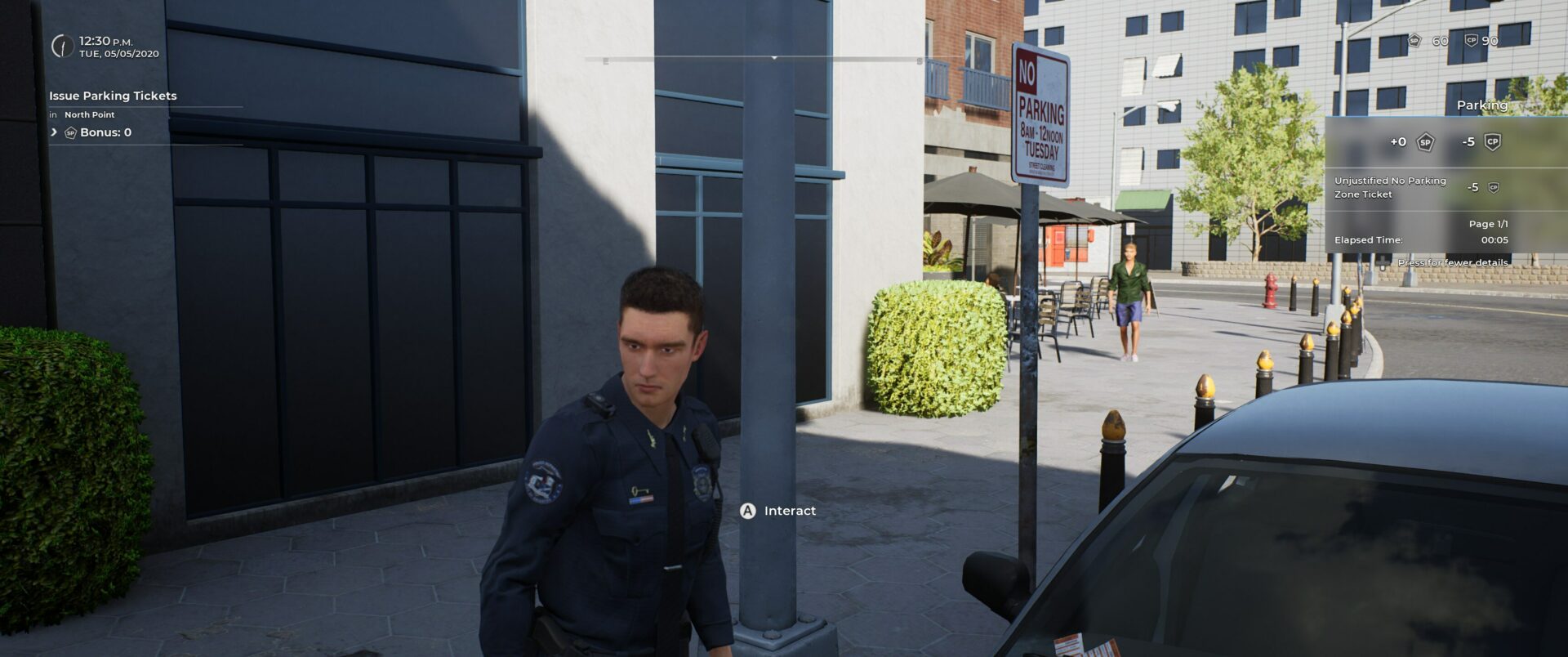 Speed checks involve you pointing your speed gun at moving traffic and taking a picture of the car and license plate. If the vehicle goes above the speed limit you can report them.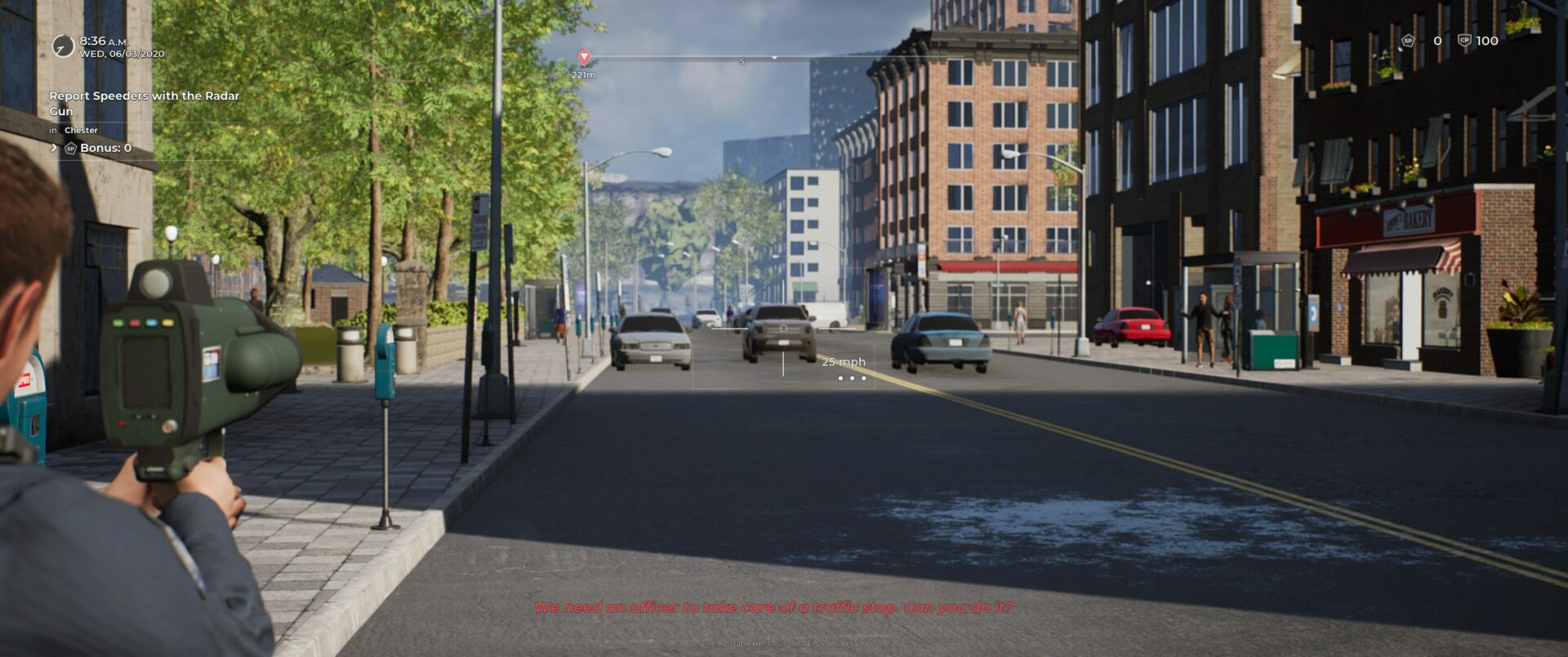 Jaywalkers and litterers can be detained and spoken to. You have an intuition monitor which also relays useful information to you. Paying attention to these messages can give you reason to carry out actions you might not otherwise be allowed to. i.e., a person with white powder on their noses is allowed to be searched.
Traffic stops give you the right to check insurance, IDs and perform drug tests and vehicle searches.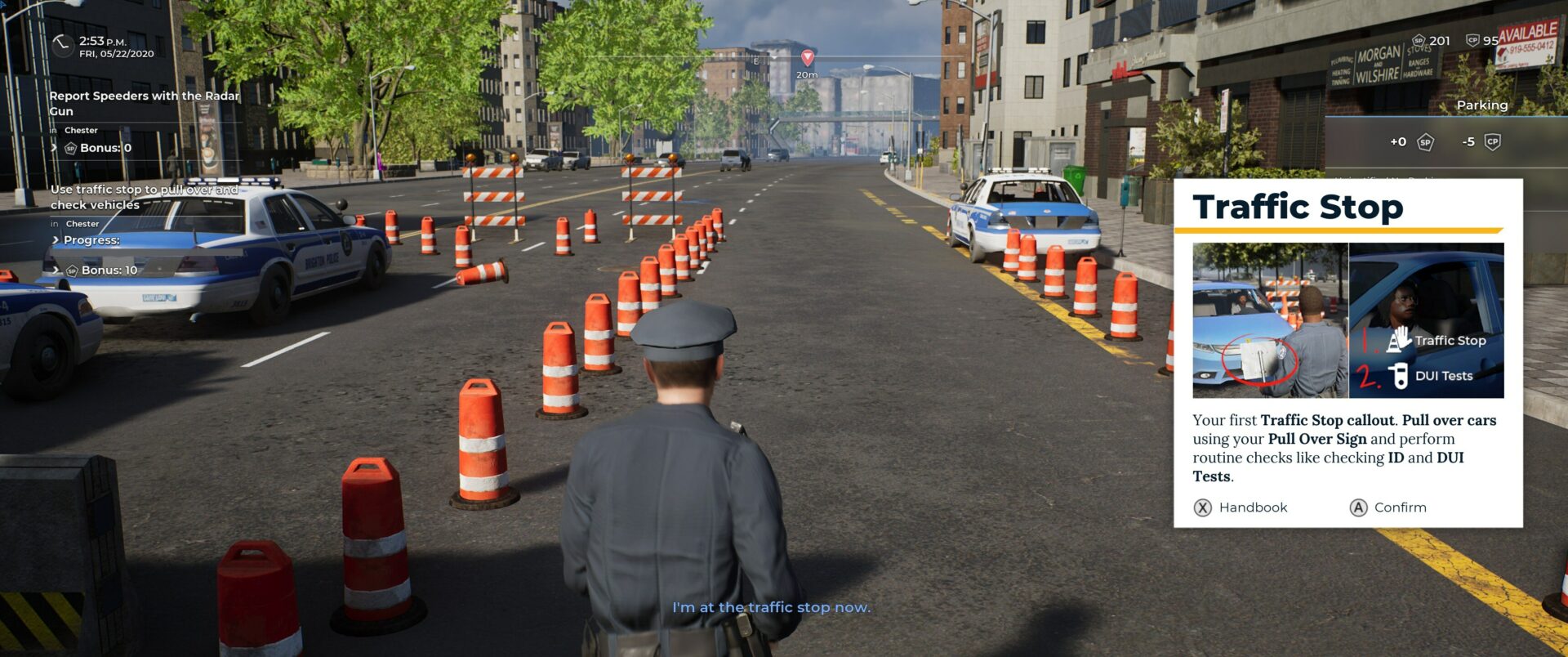 If you perform your duties well you will earn SP (shift points). If you make a mistake, you will earn CP (conduct points). CP is deducted from your SP and gives you a final score which determines your district points. Earn enough district points to unlock new areas, equipment and tasks to perform and also receive duty stars. If you receive too many CP then your shift is over and you have to start the day again.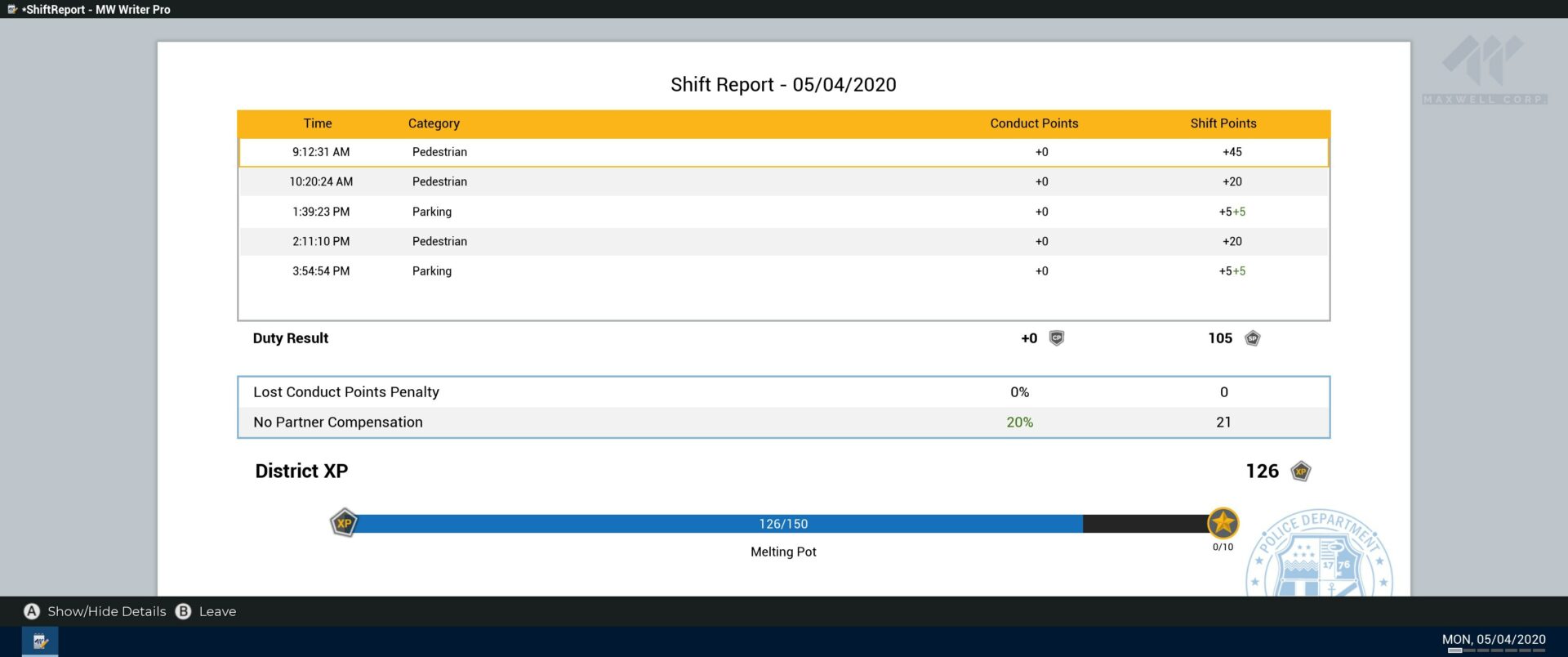 Each shift lasts around twenty minutes and is eight hours of in game time.
🤔Overall Impressions🤔
I was quite impressed with the number of features available at the moment. Police simulator is already fun to play and there is so much more planned for the future. The road map shows all the updates in progress and the Discord and Trello pages give owners of the game the opportunity to suggest and vote on improvements.
As of the background check beta update, there is already fifteen plus hours of entertainment without it feeling too repetitive. Once you have unlocked all the equipment and tasks, each day does seem pretty similar however.
Read the handbook before playing. Police Officers are governed by law and a lot of their procedures need to be done correctly. There are tutorials in the game which help jog your memory, but it is definitely worth checking out the rules of engagement beforehand. There is also an excellent Discord channel with some really helpful people who reply quickly to your questions.
There are a lot of noticeable bugs; They mostly manifest as graphical glitches but now and again it might ruin your session. At worst, you'll just have to start your shift again which isn't too annoying. Now and again even if you process someone properly you will get points deducted and other infringements require you to use the correct wheel choice which can sometimes be very similar. This mostly happens on parking infringements but you get used to it after a while.
Brighton looks and feels like a busy city environment; Traffic constantly whizzes past and everyone goes about their daily business. There are some nice statues, parks, buildings and bridges. Everything that you would expect in a city is there and it all looks realistic.
The general public are a bit of a disappointment in the sense that the same faces are repeated too often, they just wear different clothing. After a while, you start to hear the same replies too, so conversationally it lacks depth. I would like to see more individuality and more varied conversations.
Driving the police car is a little cumbersome to begin with and it is nearly impossible to pull over vehicles for infringements. This needs a lot of improvement. I particularly enjoyed putting on my flashing lights and sirens though and watching the traffic move out of the way. There is still a lot of fun to be had in the two vehicles that are available, but most of your success will probably come on foot, where it is easier to navigate around the city.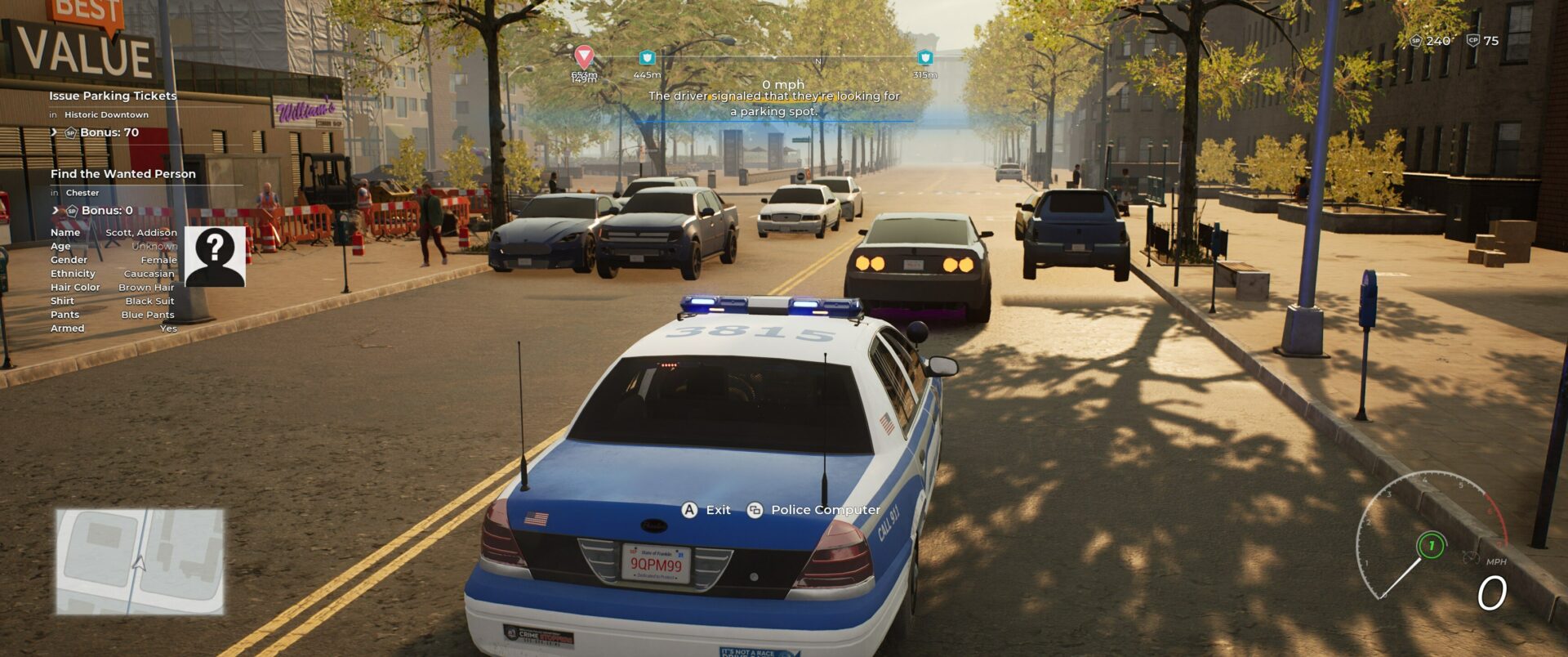 There is a casual and simulation mode but the sim mode just means you have to be a lot more careful with the traffic. If you jaywalk, you'll lose points and can even get run over. This does require a lot of waiting around for the green hand to appear before you can cross. It took seventeen in game minutes on one occasion! It's far too long to wait and becomes tedious.
The interface is very easy to use and you will soon be hurrying through interviews and accidents, racking up those experience points and unlocking new districts. Unfortunately, the districts are almost identical. I understand they can look similar but there aren't that many distinguishable features to separate them.
🍳Verdict⚖
Police Simulator is an impressive attempt at a real-life Police simulator. For an early access title, it is surprisingly capable in its current state and the potential is endless with some really nice ideas promised for the future.