A nice short story about self-love which is hindered by the point-and-click elements.
Released:
Steam
Type: Single-player
Genre: Point n Click
Developer:
GOINDOL
Publisher:
GamBridzy
Release date: 29 Mar, 2021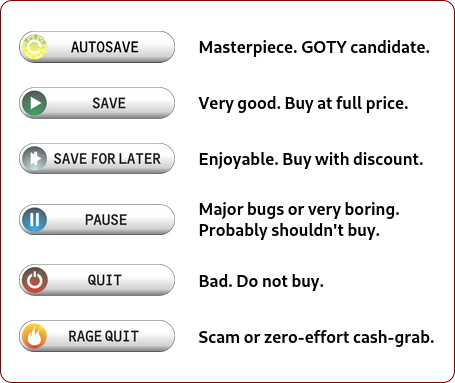 Intro
SIIMI is a short point-and-click game about the Mi tribe, a tribe that is covering themselves with leaves. It offers 5 chapters where you need to solve puzzles to proceed to the next chapter.
Visuals
The game uses simplistic visuals with a bright color palette. The use of gradients helps to give a sense of depth while the lack of black outline helps to promote a cleaner look. Everything looks cute, whether it's the characters or the detailed backgrounds that are unique to each area.
Story
SIIMI's story is focused on self-love. Most of its dialogues serve as either an extension to the main story or a conflict between the character's beliefs and ideals. It's nice to see how the main character is struggling with her condition and how she's trying her best to fulfil her goal while encouraging others to do the same. The ending is also told beautifully with series of cutscenes that are connecting to each other. I was touched by it despite my short playtime, although I admit that the feeling doesn't last long either.
The Game
Gameplay
Despite being a point-and-click game, the feature is pretty basic. The game is separated into 5 chapters, which also translates to 5 different areas. Each chapter requires you do certain actions, either by picking up some objects or solving some puzzles. Although most objects are obvious, some are hidden behind other places like cabinets and lockers, making them hard to find. I was stuck in one place for too long before I noticed that I needed to open all cabinets to find the items that I need.
Some objects are also too vague to recognize. I didn't know most objects that I picked up until I used them for other objects. This also means that I needed to use these objects to any places that I could think of since again, I didn't even know what did I pick up nor what am I supposed to do with them. The lack of item description and hints also makes it worse – I got stuck in the game for way too long since I didn't know what else I could do.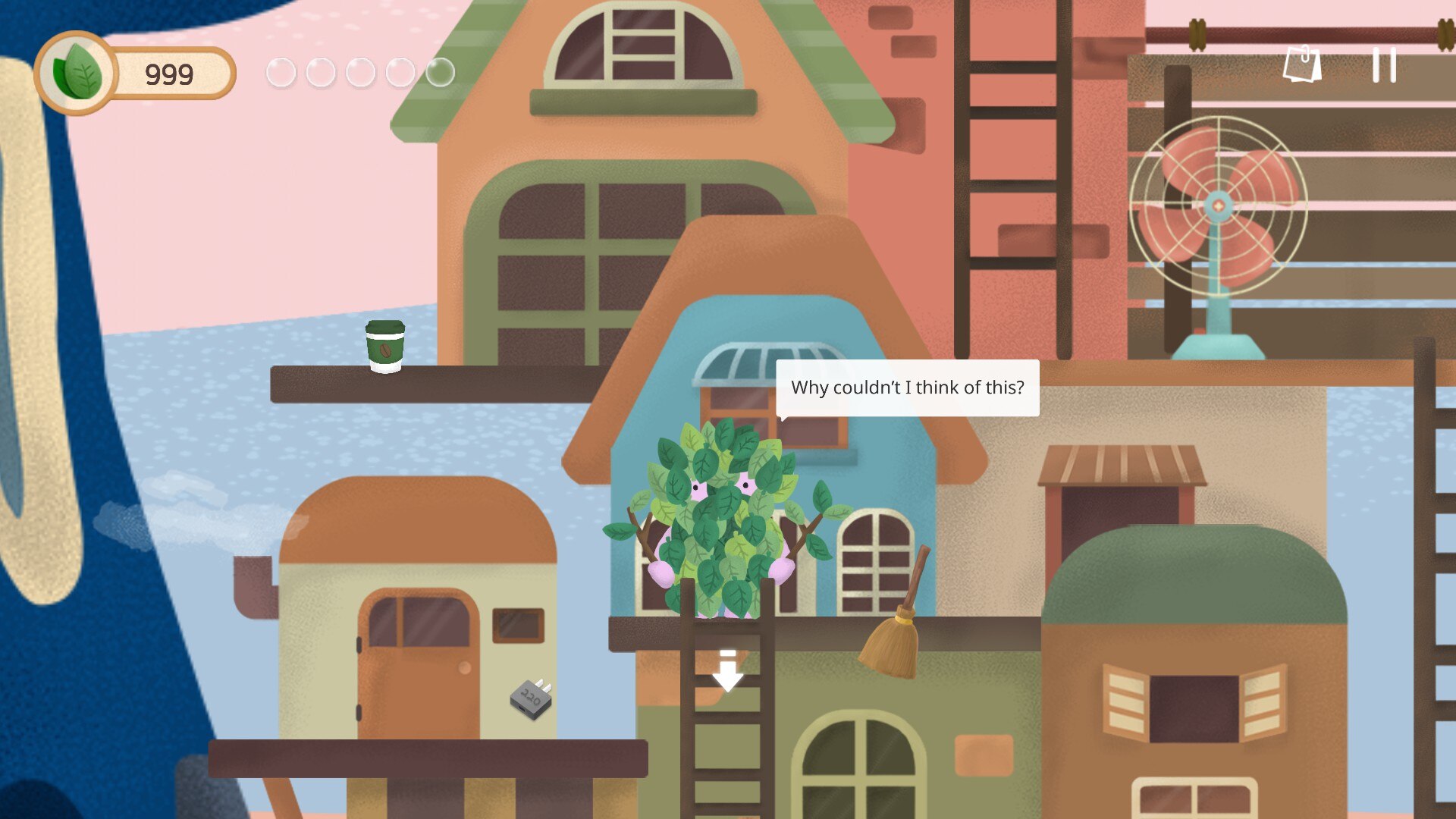 Puzzles
Puzzles are clever, although some can be confusing due to the object placement. Some objects are locked behind certain mechanics with a clue nearby. However, you need to figure out where to find the clue, and although most are obvious, there is one that is hard to find due to the problem that I mentioned before. One of the clues was hidden behind a cabinet and I didn't notice that the cabinet can be opened. I didn't even realize that I need to open all cabinets that I could find until I finished the game – they look like a mere decoration in the background to me, especially since some of them can't be opened in the previous chapters.
Length and Difficulty
I finished SIIMI in 55 minutes. I had to replay the game again to get one achievement, which took me ~15 minutes to finish. The game is easy once you know what to do, although the actual difficulty lies in figuring that out. You need to do your best to find some objects and/or what to do with them since instructions are very vague. Some puzzles also can only be completed after you did a certain action, which might or might not giving you the unnecessary trouble to finish it.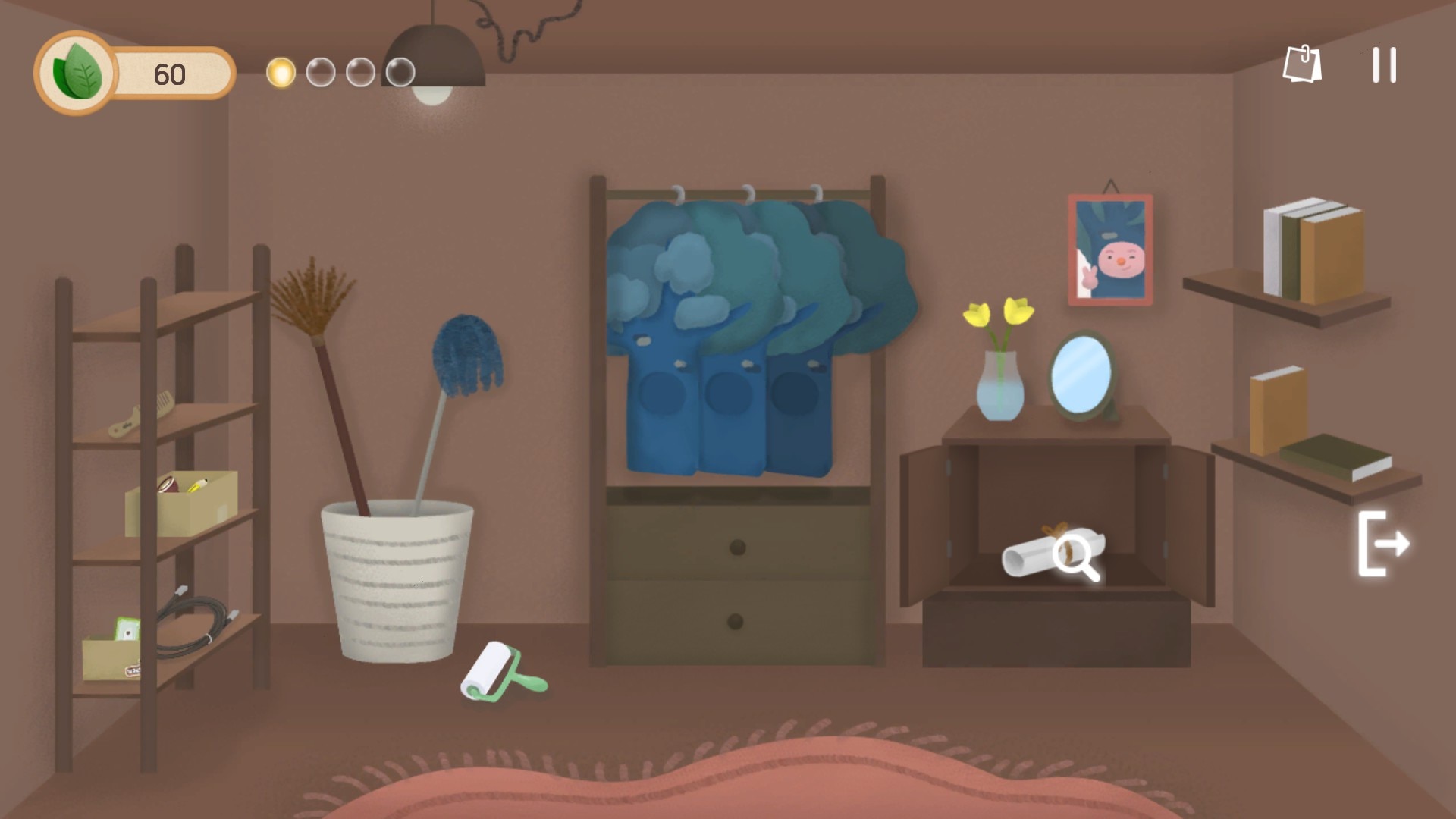 Problems
I wish that the game will repeat dialogues when you talk to characters or objects for a second time. There was one dialogue that I missed when I interacted with an object which hinders me from finishing the chapter.
Specs
Intel Core i5-9300H 2.40GHz, 8GB RAM, NVIDIA GeForce GTX 1650
Verdict
The game has a good premise about self-love, and it sticks with that until the end. It's nice to see the main character's struggle against her situation and figuring out that there are other people that are in the same situation as her. However, the point-and-click element hinders me from enjoying the game to its fullest. Most objects are just too vague or well-hidden while some tasks can only be finished after you do a certain action. However, despite the unpleasant point-and-click experience, the ending still leaves me impressed with its storytelling, and the game is cheap enough to compensate for the cons.