A cooperative-focused survival simulation, Eco brings plenty of innovation while still feeling familiar.
Released:
Steam Early Access
Type: Single-player, Online Co-op
Genre: Survival
Developer: Strange Loop Games
Publisher: Strange Loop Games
Release date: 06 February, 2020
Overview
The survival genre provides some of the most fun multiplayer experiences that we have in gaming – don't @ me. Thanks to this, their grind can be highly addictive and often results in a huge amount of playtime for the price. I've dumped more hours than I can count into the likes of ARK: Survival Evolved and Conan Exiles, and I've had my eye on Rust for a while after hearing great things about. After accidentally losing a weekend to Eco, I'm confident that if it fulfils the promises that it currently makes, it's likely to end up on the same lists as these fantastic titles.
Minecraft Without Monsters
Eco takes its inspiration from several sources in its genre. The world is made of blocks (dirt, stone, etc.), though it looks particularly nice overall. These 'blocks' aren't easily identified just by looking at them as they blend into each other far more seamlessly than the clear boundaries of something like Minecraft. Even more outside of the norm, Eco doesn't have any hostile threats that you have to face regularly, at least at its current stage of development, though there's mention of some animals becoming more aggressive in the future. You also don't need to eat or drink to stay alive, though you're encouraged to have a balanced diet of fat, carbs, protein, and vitamins to maximize the modifier on your experience gain.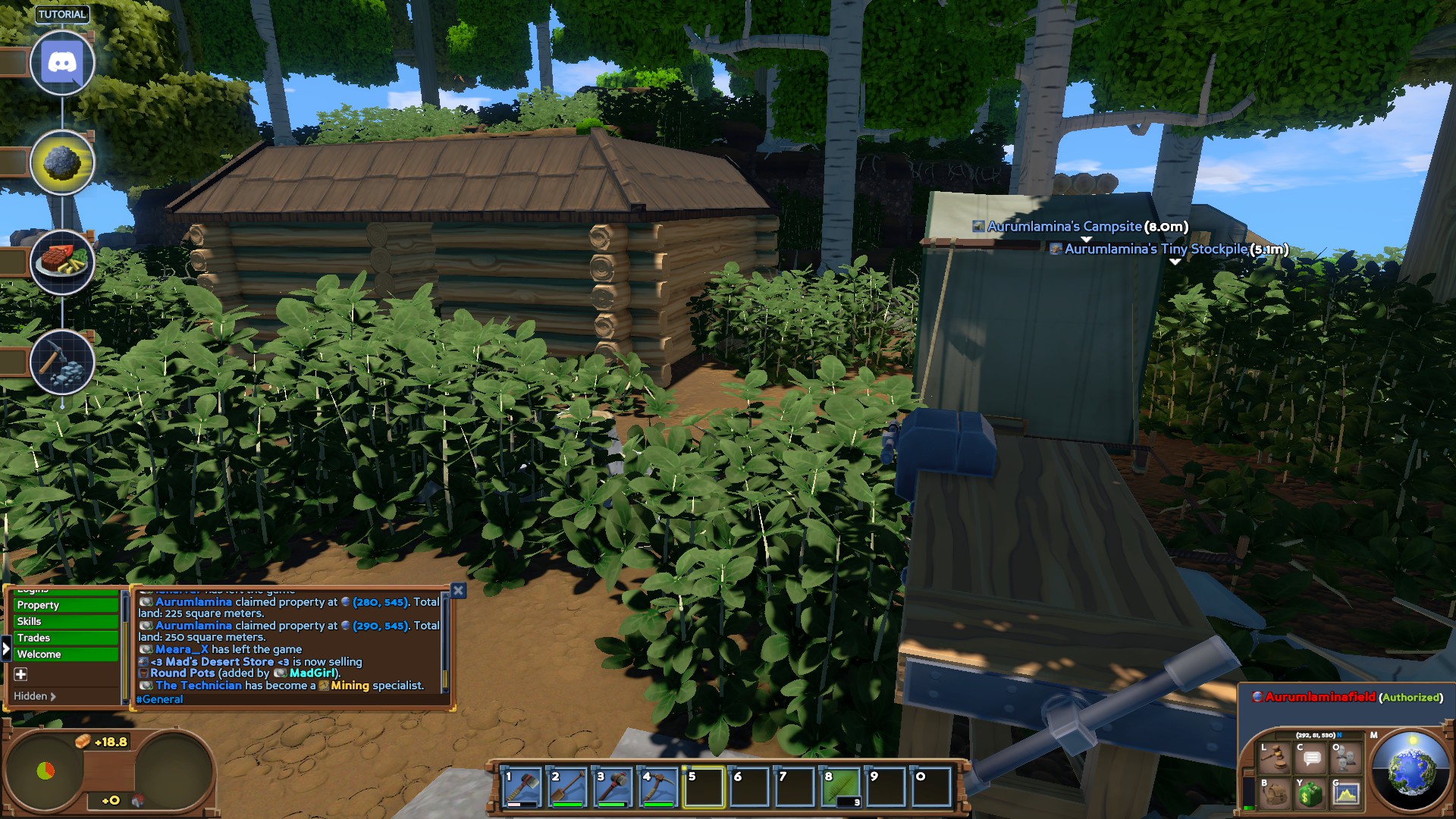 So what exactly are you surviving against then? Short answer, the clock, long answer, a giant meteor going to destroy the world if you don't manage to do it first. As is hinted by its name, Eco puts a significant focus on the ecosystem. Though your world may be either the default or randomly-generated, plant and animal life, and resources tend to be finite. Animals can go extinct if they die off faster than they can reproduce and entire areas can be deforested if an effort isn't made to maintain them. If a balance between progression and respect for the environment isn't made, the world itself is likely to die off before the technology needed to survive the incoming meteor exists.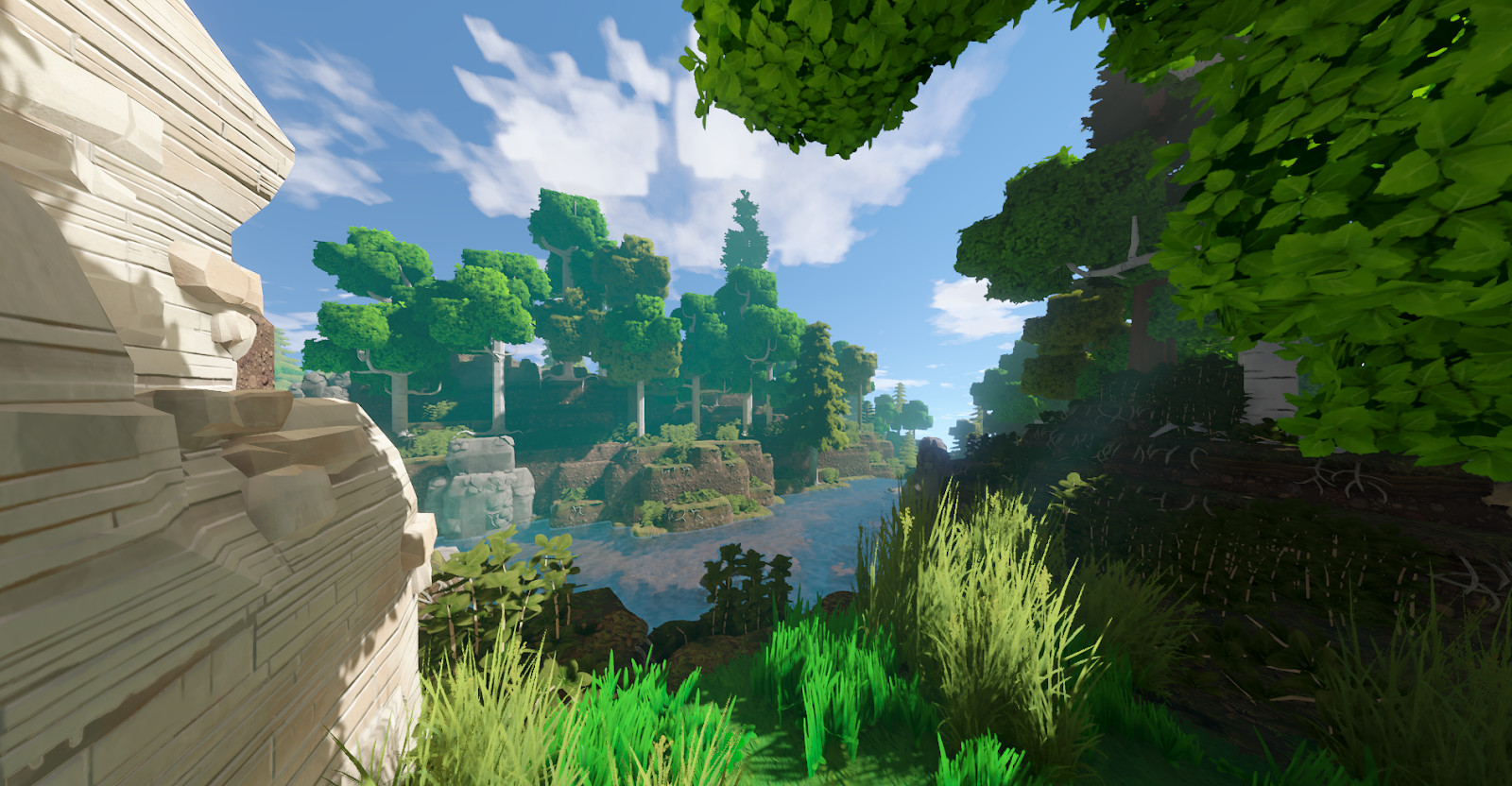 Community Is Everything
Community is often very important in survival games but I've never seen it implemented with the same level of depth as Eco. Players need to communicate often about the direction of the world and a robust system of government has (mostly) been implemented. Public officials can be elected and laws can be drafted and passed that change the experience significantly from one run to the next. Land can be claimed and owned privately or it can be public and shared by all residents of the world. Private land can have its authorizations changed to allow selected other players to be able to interact with it, such as using workbenches, opening doors, or chopping down trees. As society progresses, deeds to such lands can be offered for sale by the player-run government.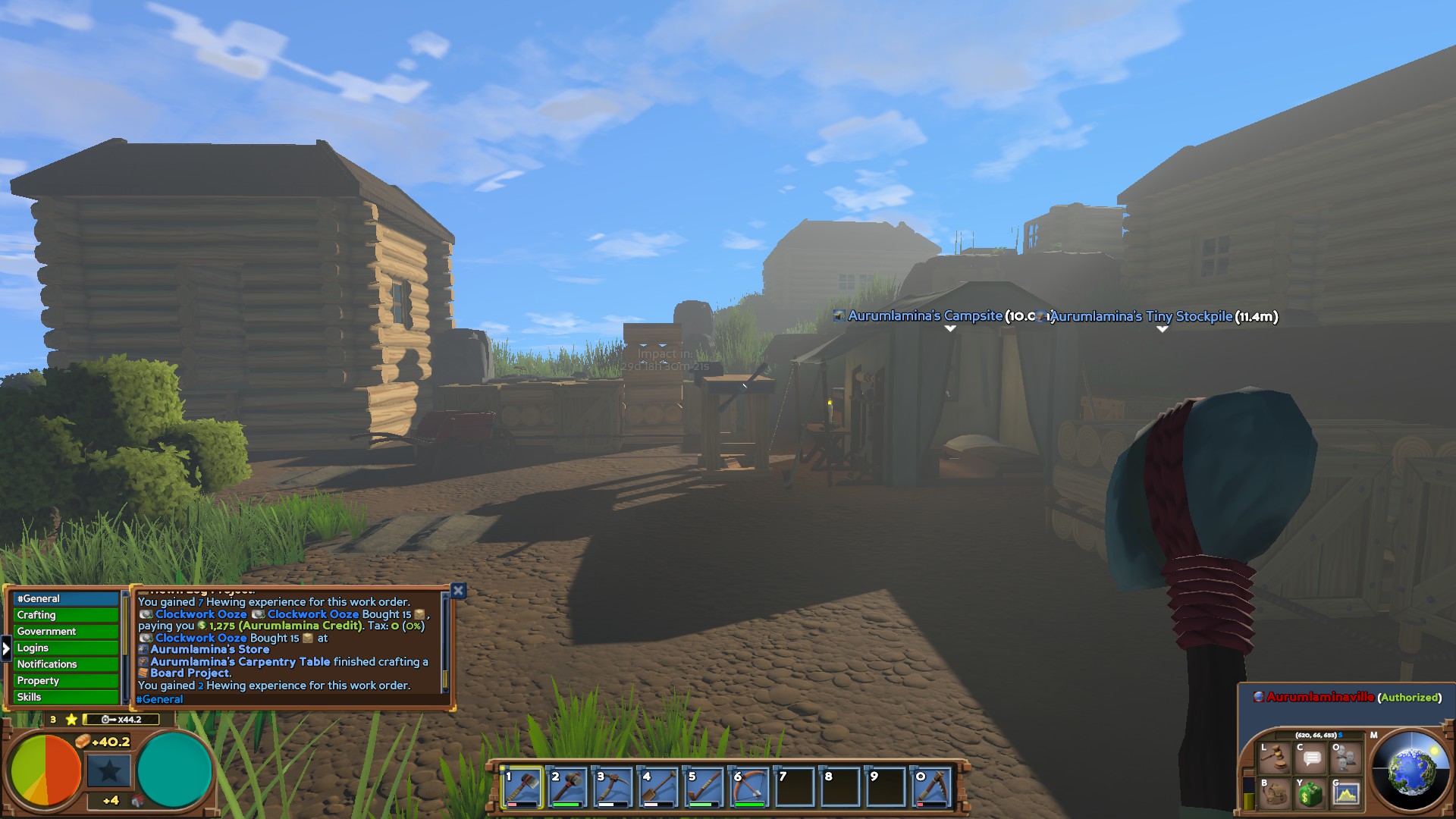 In addition to this government, an economy is likely to form with even a few residents. Specializing in skills, such as hewing or farming, is extremely important as it offers massive benefits. Hewing, for example, immediately reduces the resource consumption and processing time required to turn logs into hewn logs, an important resource used in many wood-based recipes including construction materials. As the skill is levelled, these bonuses only improve further, resulting in a resident having a profession that other players will want to take advantage of. This makes such talents useful not only for convenience but also for protecting the ecosystem as far as fewer natural resources need to be consumed in the process.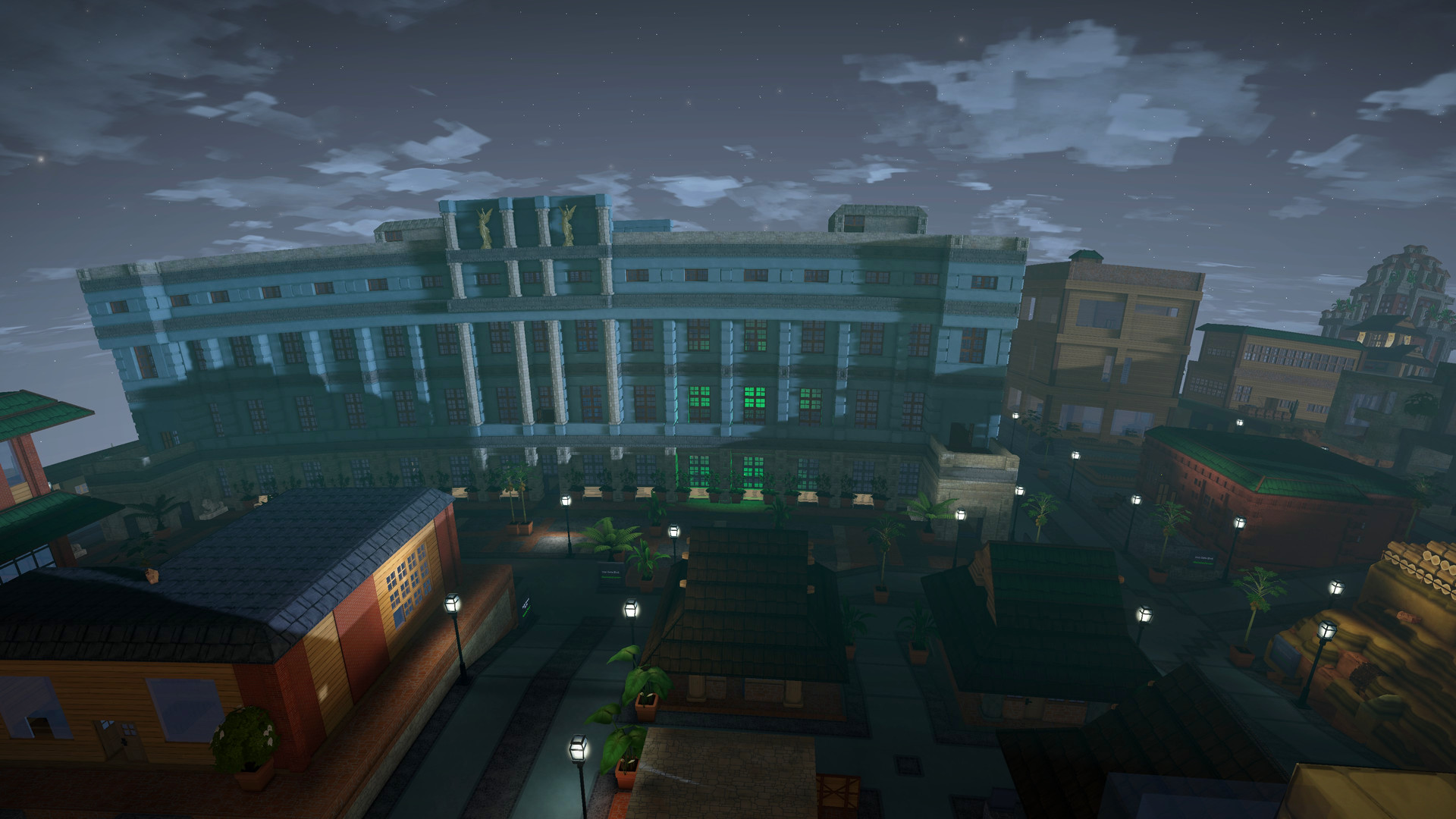 As more specialties are unlocked and pursued by residents, shops can be opened and set to both purchase from, and sell to, other players, at first with credit and later with an official manufactured currency. I took on the role of my world's carpenter and received bonuses to housing and processing wood. I soon opened a shop of my own that sold assorted construction materials and furniture while purchasing any logs that other residents had collected.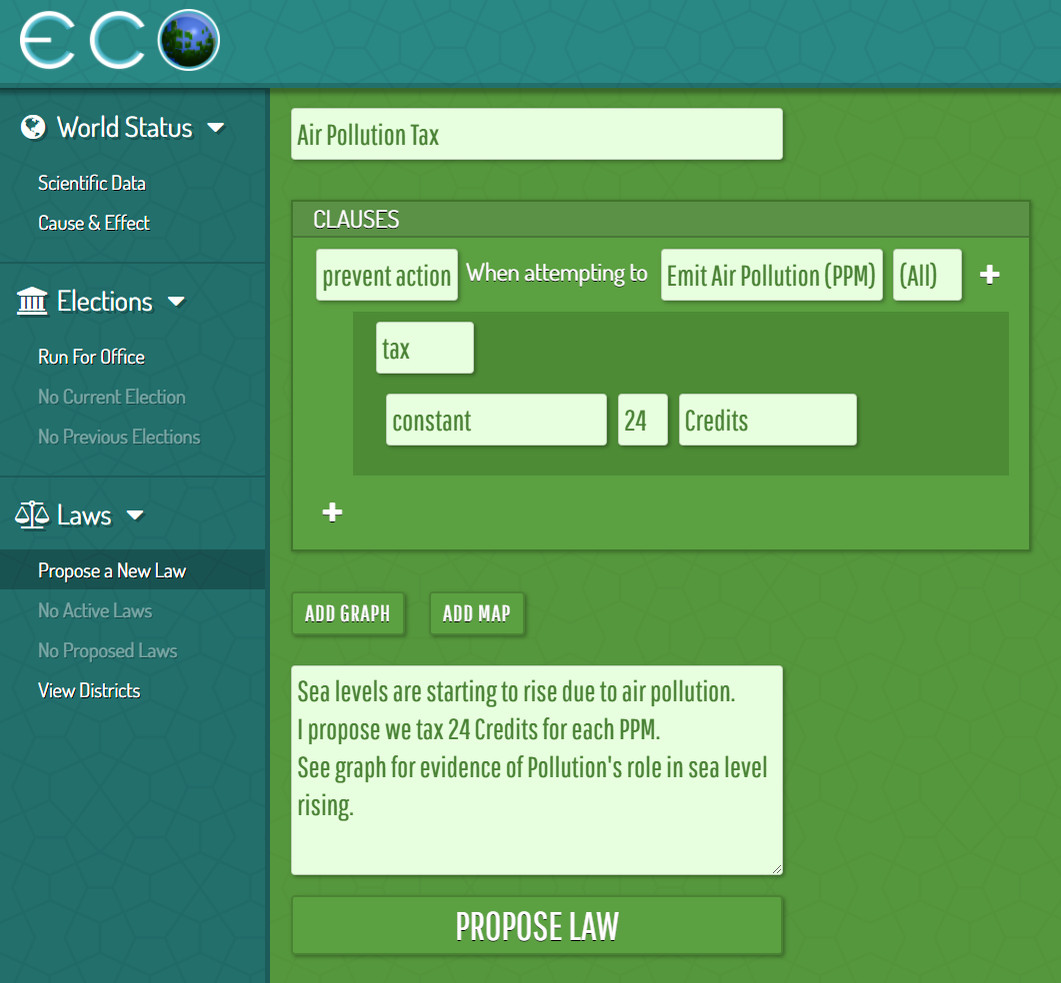 Final Thoughts
At its current stage of Early Access, Eco is already a blast to play even if there's still plenty of room for improvement. I played with four others and established a pleasant little village where each of us had our own land and role. There was a strong sense of community in a relatively low-stress setting, though I could see it being a bit more complicated initially if you're playing with strangers or if a world ends up having a corrupt government. The features surrounding governance still seem to be a work-in-progress, or at least I hope they are as they require opening a browser separate from the game. I could see this feature being problematic for more casual players who are playing on less powerful machines. That said, the experience feels fresh and exciting and if development continues in the right direction at a steady clip, Eco could end up being a fantastic cooperative survival with innovative elements that only improve with each new resident that joins your world.