Overpass is an off-road racing game with some unique gameplay but I found myself more frustrated by the game than anything.
Released:
Epic Games Store
Type: Single-player
Genre: Racing
Developer: Zordix Racing
Publisher: Bigben Interactive
Release date: 27 Feb, 2020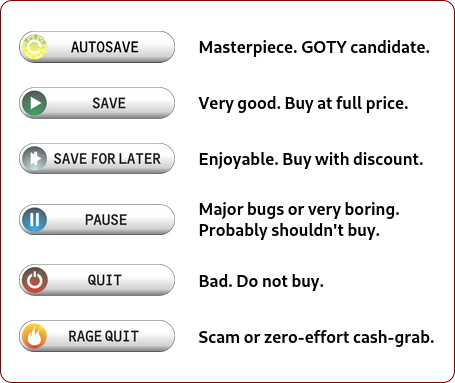 Intro
Overpass is a technical off-road racing game that utilizes brand name ATV's and UTV's as you race across various obstacle courses. The game has a pretty unique idea, compared to other off-road racing games but I will admit that it's not really my kind of racing game and I found it relatively irritating at times. Read on to find out more.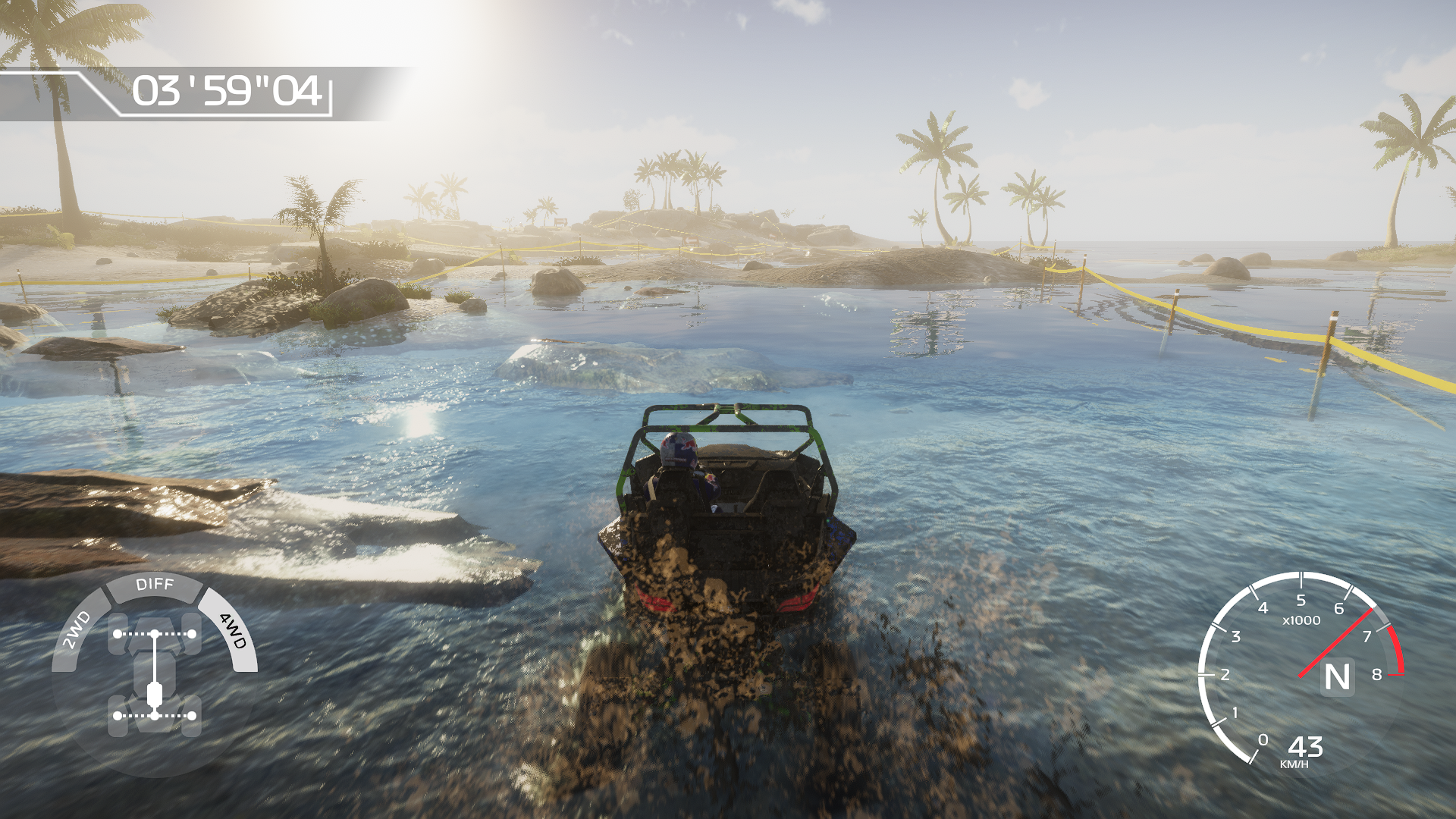 Game Modes
Overpass features only a couple of game modes to play through. The first is the career mode which is split into 12 separate races in each difficulty level. The campaign is the main portion of the game and allows you to unlock/purchase new vehicles, customize your rider's appearance, and upgrade any vehicles that you've purchased. With each win, you go up in rank, and you're also able to unlock new parts/vehicles to purchase in the garage. To be honest, there isn't anything truly unique regarding the campaign mode, which I was kind of expecting, but figured it worth mentioning.
The second game mode available is quick race. Quick race allows you to play through any racecourse using any vehicle in the game. Everything is already unlocked in quick race so there's no requirement to play through career mode before you can experience everything. Unfortunately, you can't change any parameters for any of the events in the game, everything is predetermined.
Third on the list of game modes is Custom Challenge. This mode allows you to create a custom event and is set up sort of like a tournament mode where you can add any track you wish to the list of events to complete. You can choose up to 5 courses to race through and any of the courses are available in this mode as well. All of the vehicles in the game are also available in this mode, much like with quick race.
Finally, the fourth game mode you can play through is multiplayer. The game features not only online play, but also split-screen and hot seat, which aren't widely available in racing games these days.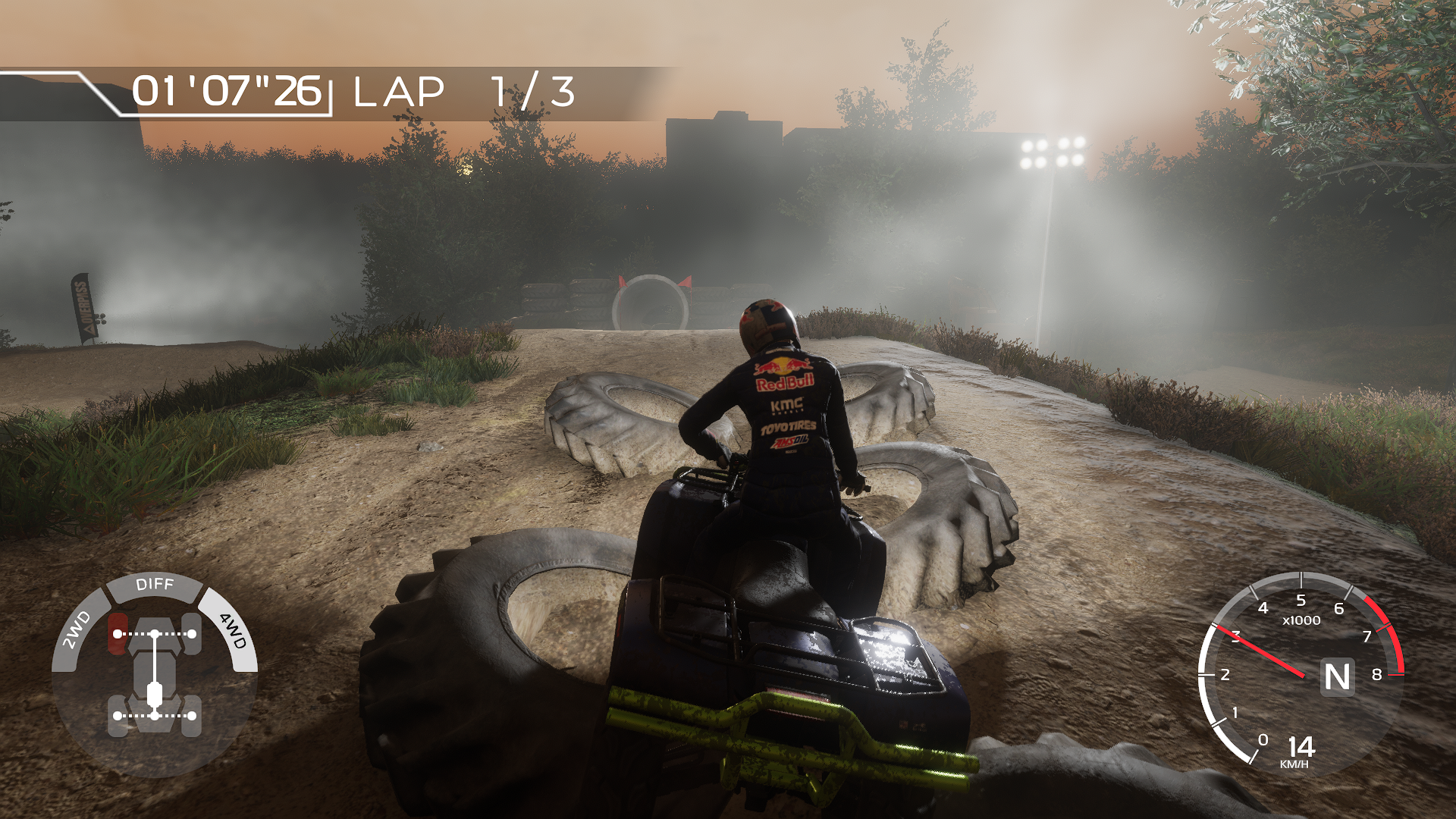 Courses
One thing I was pretty surprised about in this game was the fairly large selection of courses. There are 6 unique areas available including Open Arena, Adriatic Coast, Old Canyon, Northern Forest, Jungle Ridge, and The Pit. Each area is themed after a different location and many of them are pretty obvious as to what the type of area it is.
Each area features its own unique courses to play through as well. There are 11 courses to play in the Open Arena area while the Jungle Ridge area has 9. Every course has its skill level, race type, obstacles, and ground types that you'll encounter.
It's also worth mentioning that the gold, silver, and bronze medal times are the game's default record times and you can still win a race in career mode if you don't hit the gold medal time as it's not a requirement.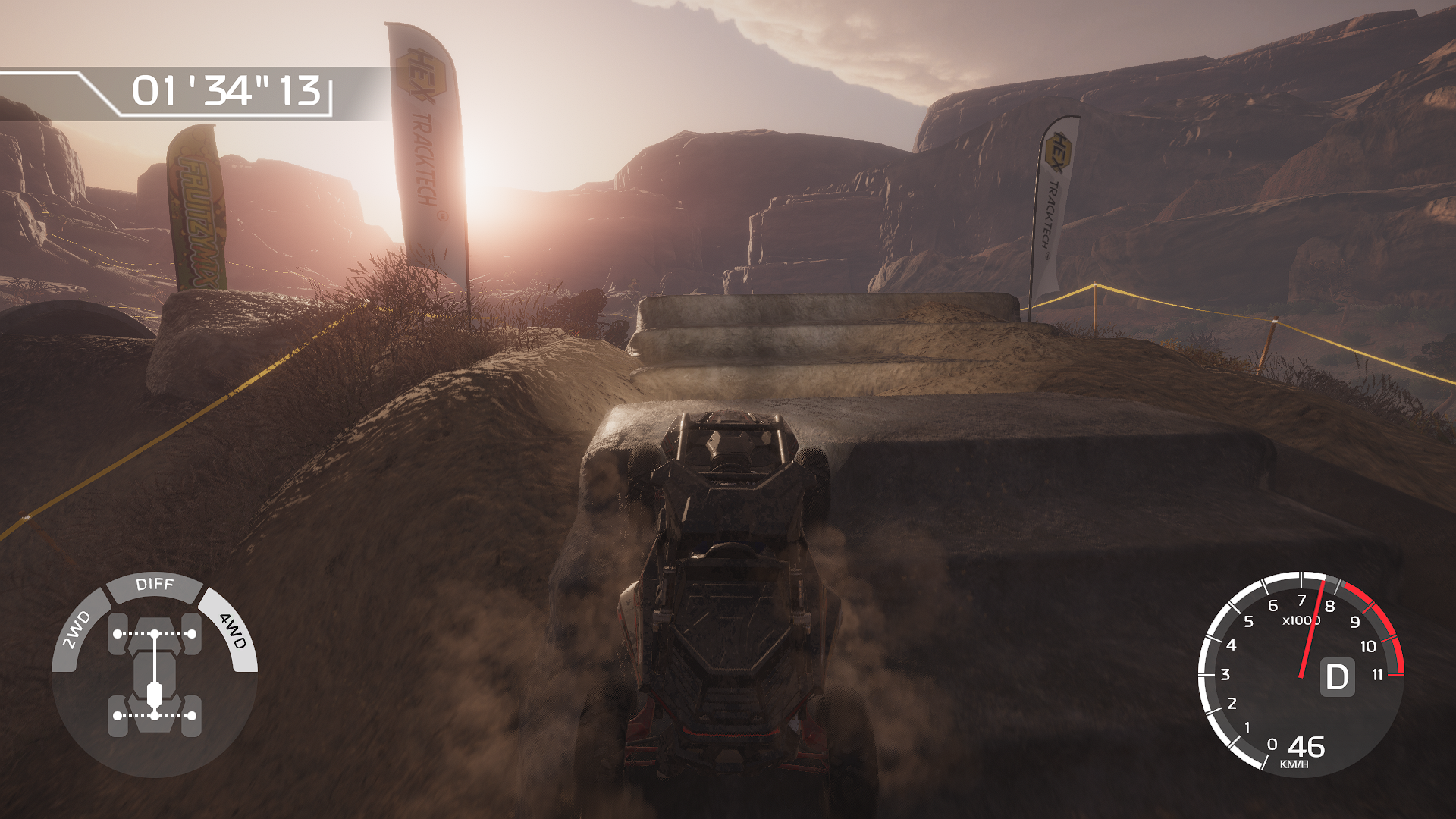 Gameplay
One of the most important things to any racing game is its gameplay and this game has some fairly unique ideas in the off-road racing game genre. The game is a technical racing game which means it's much more hardcore in its handling and racecourses. One thing about this game is the fact that it's not about speed and going fast is a very good way to either lose control of the vehicle or to damage your vehicle on one of the many obstacles that you'll encounter.
There are two race types in the game. The first is obstacle courses, which have you racing by yourself around a course filled with technical obstacles for you to attempt to cross with either a UTV or an ATV. These obstacles include pipes, rocks, tires, and logs. Each obstacle is designed to test your ability in an off-road situation and they require a specific speed to traverse them without damaging your vehicle.
Hillclimb is the second race type and is easily the toughest of the two. Hillclimbs are extremely technical and require you to traverse an intense and extremely difficult course and knowing where your tires must be and how much speed is required is the key to making it to the finish line successfully. I found the hill climbs to be the most aggravating of the two race types as well because I had immense difficulty completing them.
One thing I realized about this game as I was playing is that it's geared more towards the hardcore off-roading community than it is anyone else. If you're not into technical classes of racing games, like me, then you'll likely find yourself quite irritated after some time. If you are and can get passed some of the game's flaws in its handling, and gameplay, then you'll find yourself pretty happy, as this type of racing isn't widely done and it's the first time I've seen anything like it.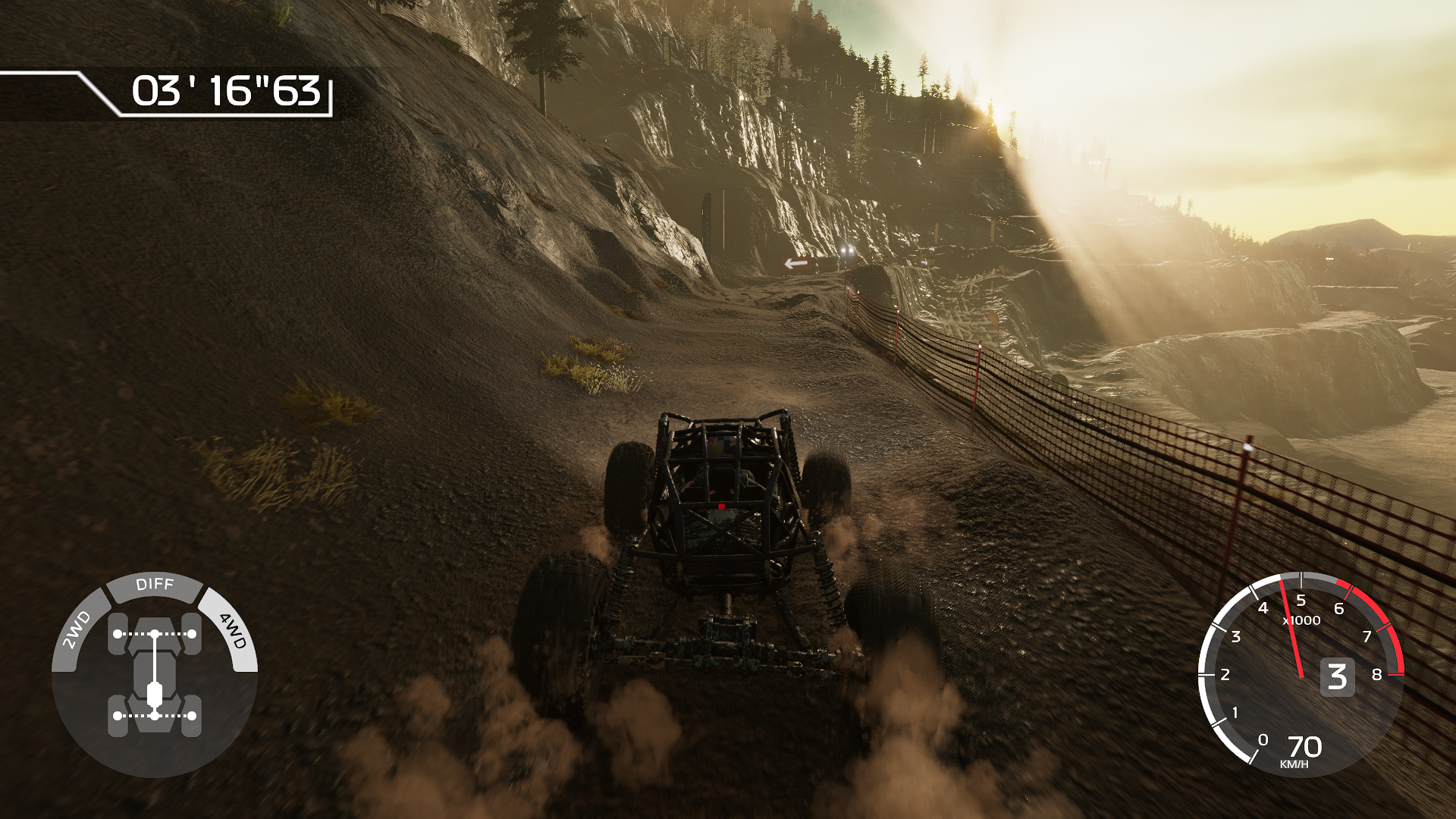 Verdict
Overall, Overpass is a pretty interesting take on off-road racing games but I will admit that there were times where it felt a little too hardcore for my liking. The game's handling also made things a little difficult at times as well so, I recommend a controller to play the game. Sadly, the game doesn't support the PS4 controller, which is my only controller, so I had to use my keyboard and it's not the greatest option for racing games. Despite it not really being my kind of racing game, I still found it to be fairly enjoyable when things went smoothly, so, I've decided to Save for Later on this one. I still think it's worth picking up on sale though, especially if you're into the genre. It's not for everyone though.