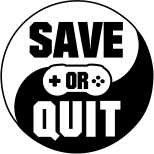 Nov
22
An entertaining pirate themed simulation/rpg with some minor flaws that will likely get ironed out.

Nov
10
A breathtakingly beautiful and very poignant re-telling of Frankenstein by Mary Shelley.

Nov
05
A linear Action RPG that doesn't deliver enough

Oct
08
It's fight or flight, can you survive?

May
31
Part interactive art, part experimental narrative, and part digital therapy, the lunar-themed Ritual of the Moon is ultimately a weightless experience.

Mar
31
It's been a bumpy road, getting from there to here, it's been a long time, but my time is finally near. And I can feel the patches in the wind right now, nothing's in my way. The crashes are not […]

Jan
17
Next Up Hero is an upcoming low-violence twin-stick shooter with a gimmick: Community Continue. When your character dies on a level, the next person playing can resurrect him or her, and end up with a small army of ghostlike heroes.