A dark and Warhammer-ish looking ARPG
Released:
Steam Early Access
Type: Single-player, Multi-player
Genre: Action RPG
Developer: WOLCEN Studio
Publisher: WOLCEN Studio
Release Date: 24 Mar, 2016
Overview
Wolcen: Lords of Mayhem is an Action RPG settled in a dark world where soul magic is more than some disorders: souls and deads are brought back to life, while demons and necromancers haunt the lower levels of cities.
Story and world
The story is not usually the main focus of most ARPGs, and Wolcen: Lord of Mayhem isn't the exception. In fact, without making any spoilers, the story can be initially summarized in: you face a demon, something magical and unexpected happens, you get thrown out of the army you were serving in because they think you are a demon yourself.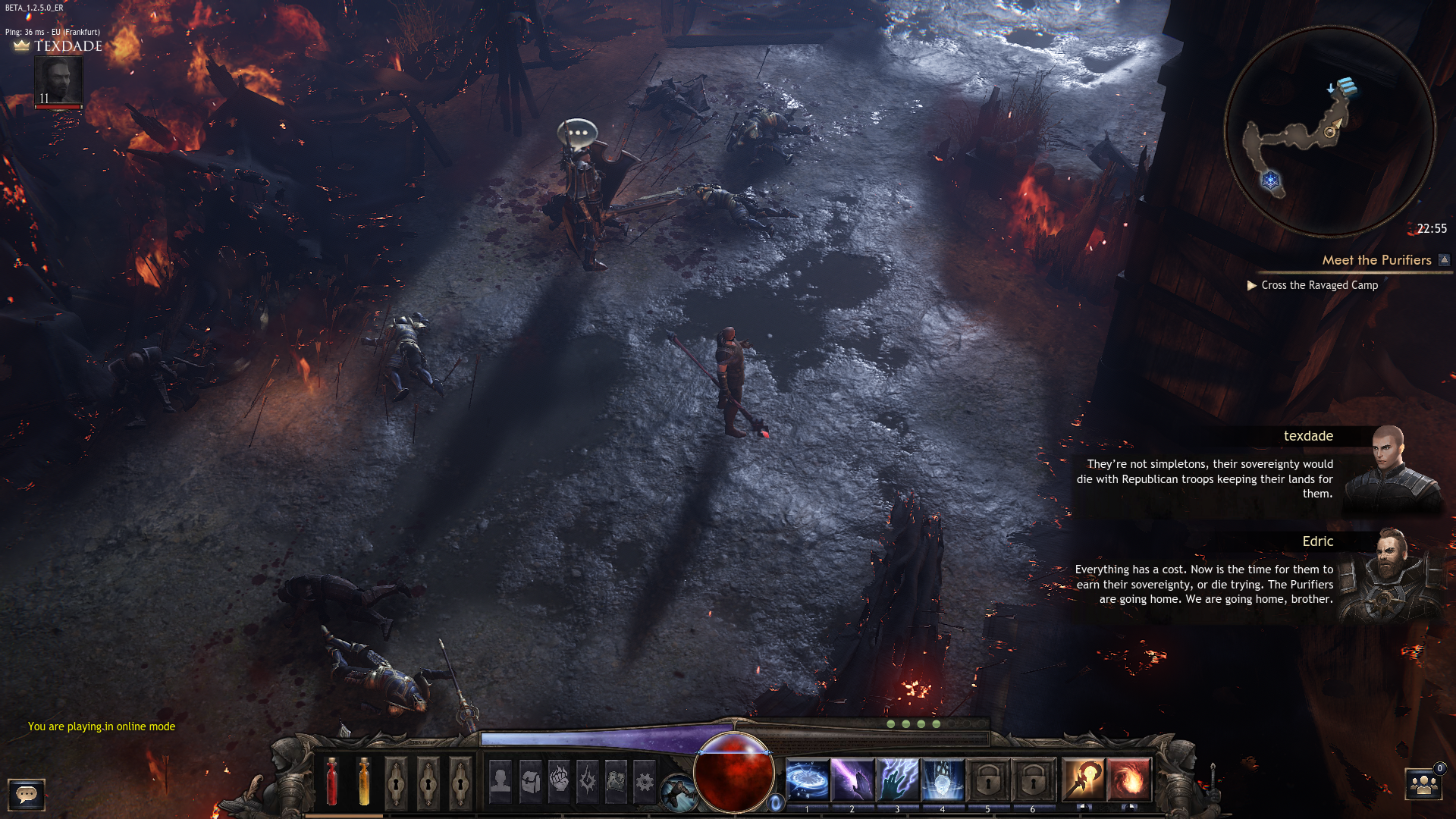 After this, you begin wandering around, trying to save a friend and eventually you end up saving the day, because… well, you are the hero. Worldbuilding isn't very developed either: there are factions, there are cities and there are important characters, but often either nothing about these is known or very little. Dialogues aren't incredibly written, but they do their job and the voice over is great.
Classic gameplay
If you already played different ARPGs, you'll find yourself at home in Wolcen, mainly because it has a very standard gameplay. In this regard, the game doesn't really mark its own path, but rather walks in those of bigger games that came before him, like Diablo or Sacred. Long-time ARPGs players will, in fact, find nothing new in Wolcen, and this is probably its bigger problem: there's no innovation. At all.
Wolcen does everything by the book, but then fails to find something that characterizes it. Note that this isn't necessarily bad, but long-time aRPG players might find this game the same old soup, just reheated.
For new players, instead, Wolcen could be a good starting point. There's enough action in the game and graphics are very good, two things that could make a new-to-the-genre player stay attached to the screen.
And by my axe
Combat in Wolcen is good. Not bad, but also not up there where it could be. There's action, a good variety of enemies and a good number of skills, but then the game falls short on aspects that, hopefully, will be fixed on the final release version. Often enemies get stuck object, or they just turn their back to you, for no reason. There are several skills, but some feel somewhat similar to one another: little things, but things that could be improved nonetheless.
While bosses were generally fun to fight against, I was surprised by the absence of proper mini-bosses during the campaign: sometimes you find stronger versions of enemies, with blue or yellow auras, but that's all.
Skill trees
Character progression, in Wolcen, is composed of multiple stats and levels. There are four base stats, namely Ferocity, Toughness, Wisdom and Agility: each stat increases a number of other sub-stats, like damage, health, dodge, spellcasting speed, etc. After that, there's a big tree of perks, divided into three rings, called the "Gate of Fates". Each perks grants advantages and the possibility to unlock additional perks down that path, with the latter also defining the subclass currently in use. Rings can be rotated, changing the active class when needed, but at this time only two out of three are currently implemented into the game. Ultimately, single spells have an experience level and it's possible to get additional effects once the spell has been mastered.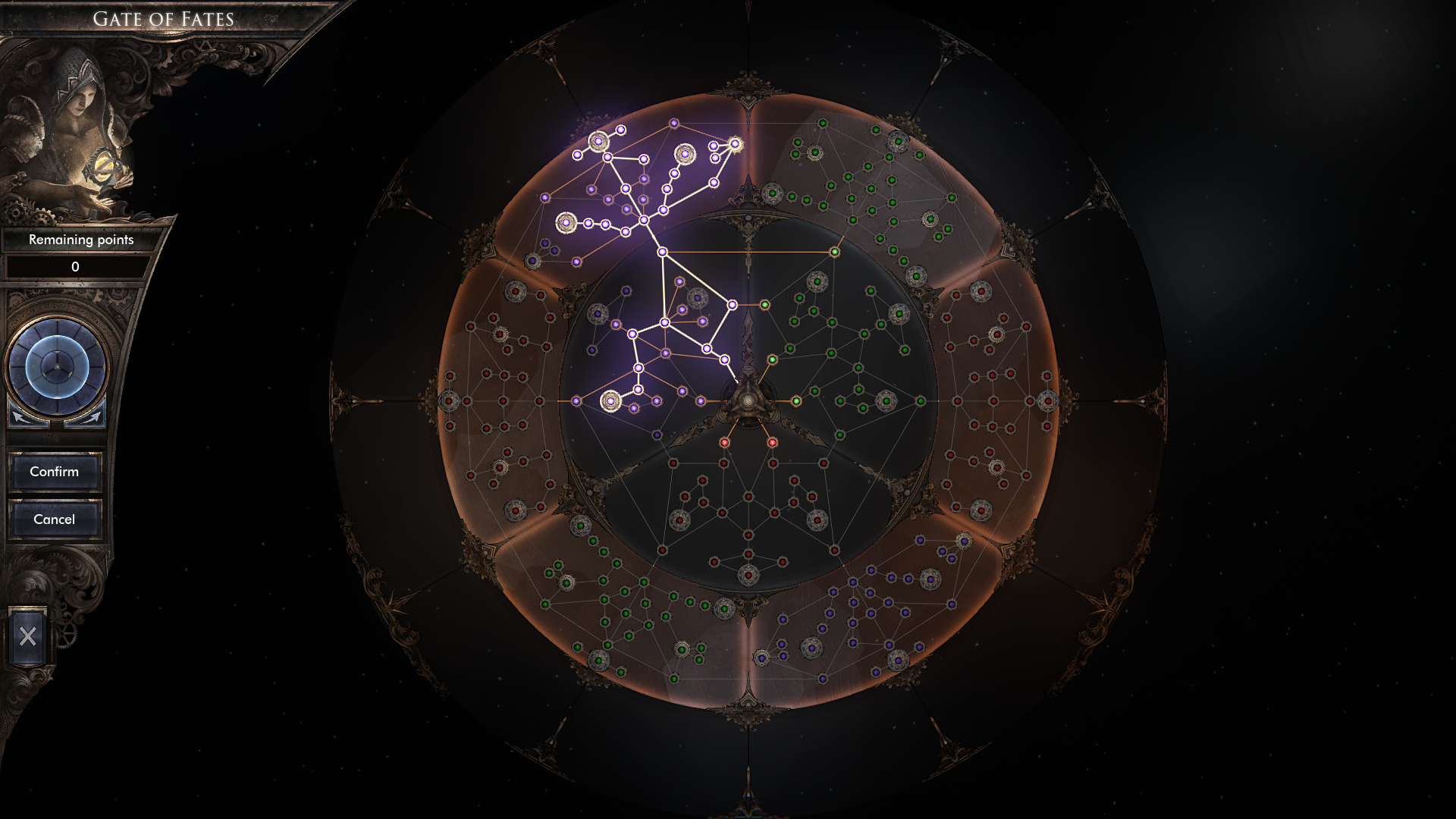 Without the third ring implemented is difficult to make predictions, but this could be one of the most defining features of Wolcen, where the player has to align different rings in order to adapt to the current mission. Only time will tell, but this is one of the things I'm looking most forward to in this game. Note that the game doesn't really have a class system, in fact, a mage can equip heavy armor and warriors can use staffs. This dynamic system lets the players make their characters without too many constraints, but there's still the need for some fixes and balancing.
Graphics
The best side of Wolcen is the graphical one. The power of the Cry Engine can be seen when playing the game, making fights particularly good to see. Details and lights, along with reflections, are all very detailed. It's easy to say the Wolcen is one of the most beautiful ARPG in the market right now.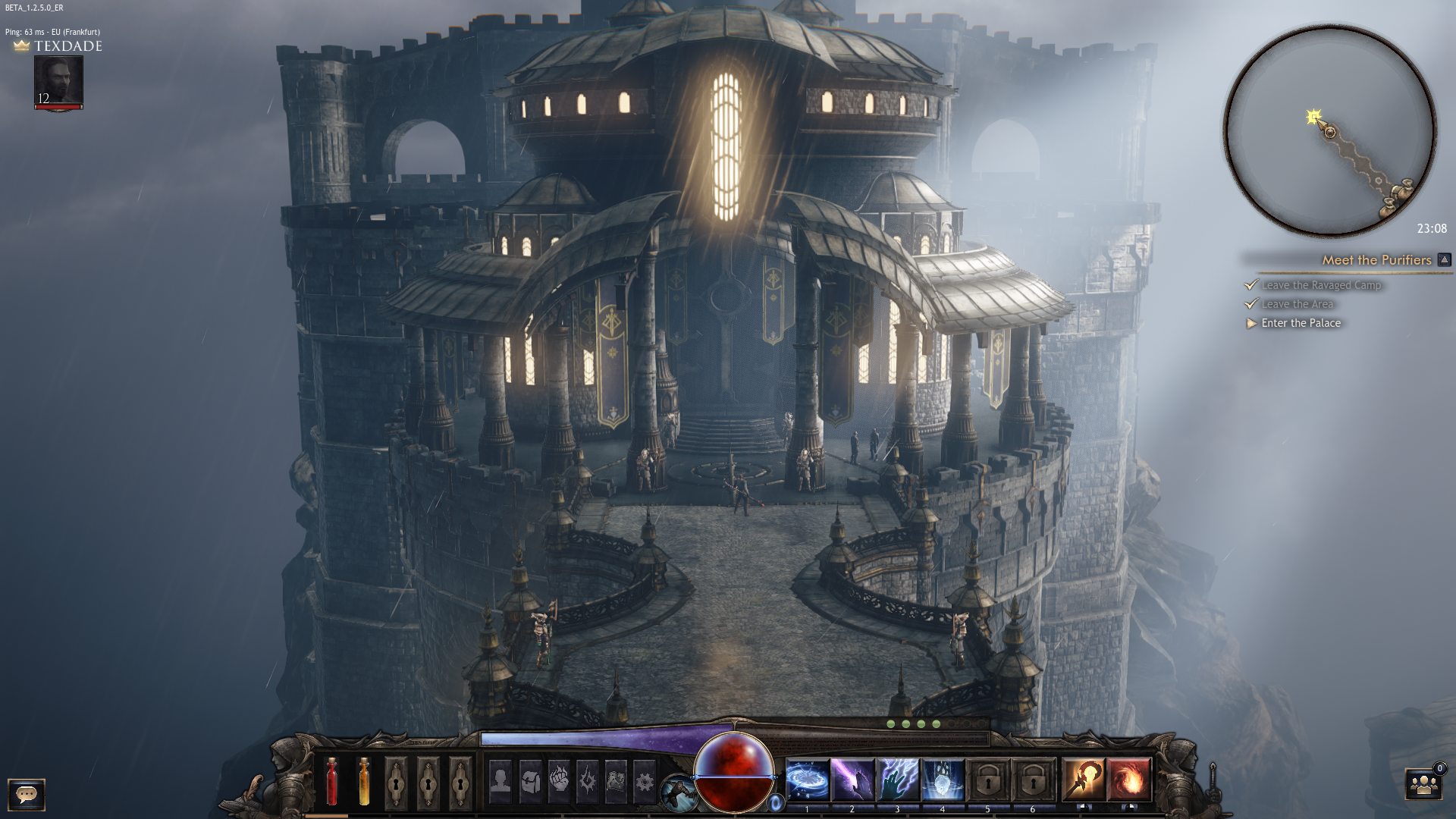 Future developments
Wolcen: Lords of Mayhem isn't very far from its final release, which is due in January. The completion of the game will bring the final part of the story, the third ring of the skill tree and a lot of endgame content. Besides that, the game needs a lot of polishing, especially when it comes to collisions with objects and enemies' spawns.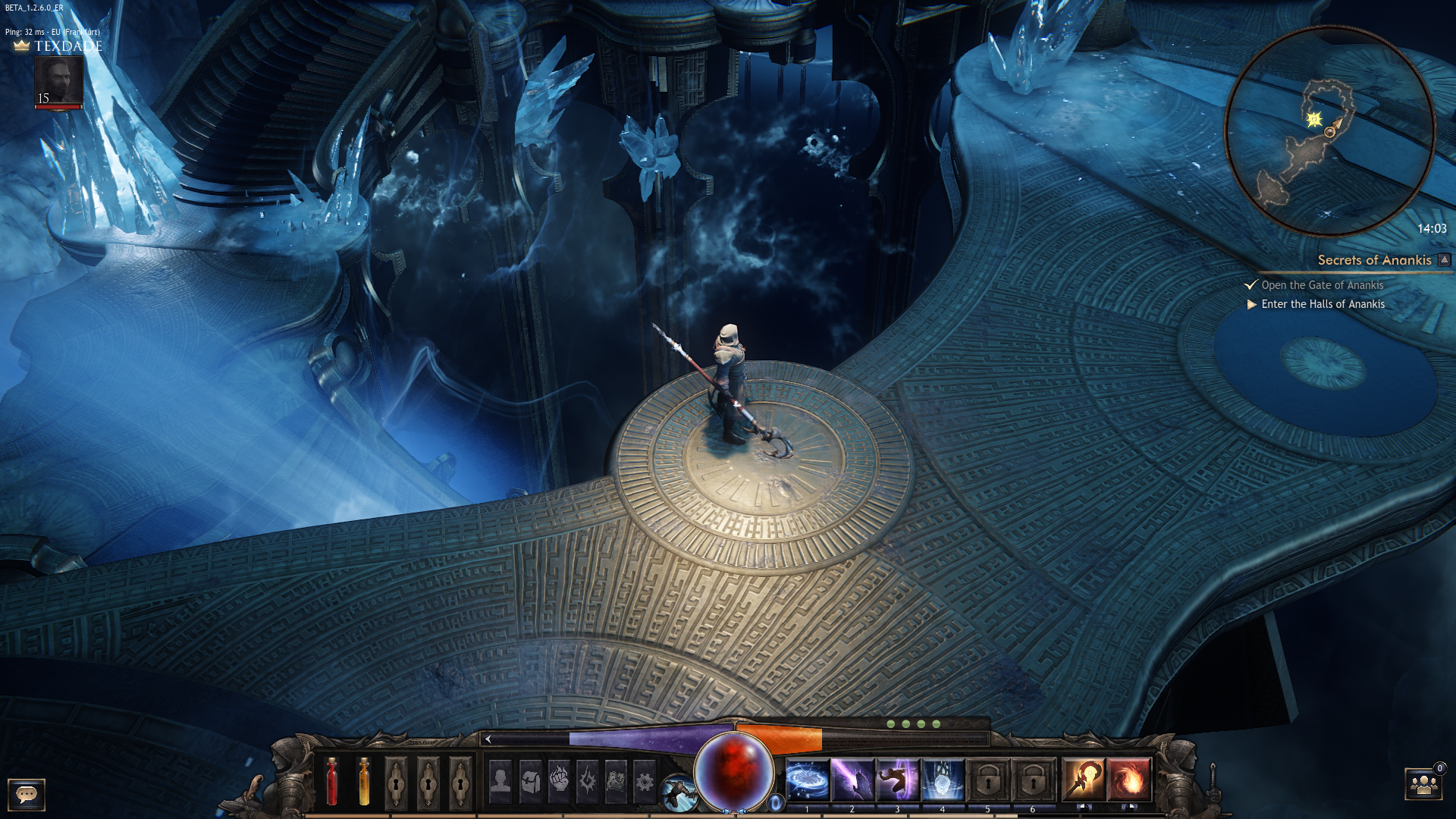 Verdict
Wolcen is an Early Access game that still needs some polishing and content. The base of the game is solid and its graphics are the best the ARPG genre can offer, it's now just a matter of completing the game in the right way, which is easier said than done. Wolcen needs more than some endgame content to become something ARPGs veterans will want to play, but with the right direction the devs can definitely make it.