Detective Grimoire: An Entertaining Adventure Game With Some Great Animation and Voice Acting.
Released:
Steam
Type: Single-player
Genre: Adventure, Point n Click
Developer: SFB Games
Publisher: SFB Games
Release date: 18 August, 2014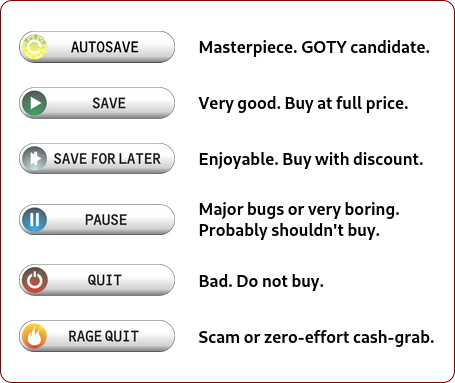 Intro and Interesting Facts:
Detective Grimoire is a murder mystery themed point and click adventure game that was originally released in 2014 by SFB Games.
The game is a sequel to a free flash game that had the same name. The original was developed by SFB Games as well, who were known as The Super Flash Bros at the time. Detective Grimoire started life as a kickstarter project and was successfully funded.
This is also another game that I reviewed at the time of release for my old website. Since I played through it again recently, I decided to write an updated review for it. My enjoyment of the game hasn't changed since my first playthrough, though.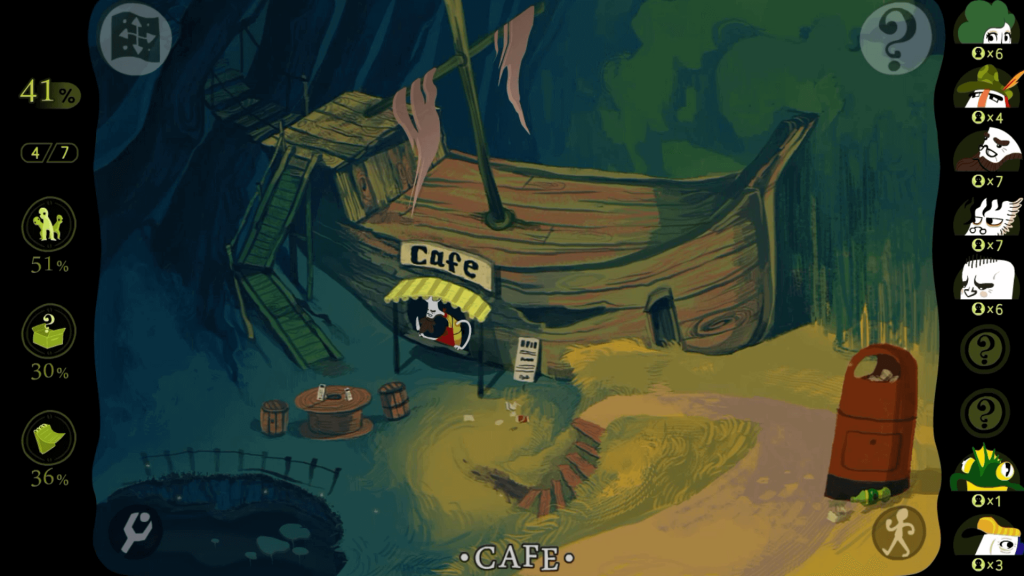 Story and Characters.
Detective Grimoire is largely a character driven game and features quite a few unique characters to converse with. Each character has their own motives for being in the swamp and everyone in the game is a potential suspect until you've gained enough evidence to lay your suspicions to bed.
The story puts you in the role of Detective Grimoire, a private investigator who is tasked with solving the murder of Richard Remington, owner of a tourist attraction called Boggy's Bog. Your only suspect at the start of the game is the creature named Boggy. As the story progresses and you obtain clues as to who the true murderer may be, the mystery becomes less muddled in superstition.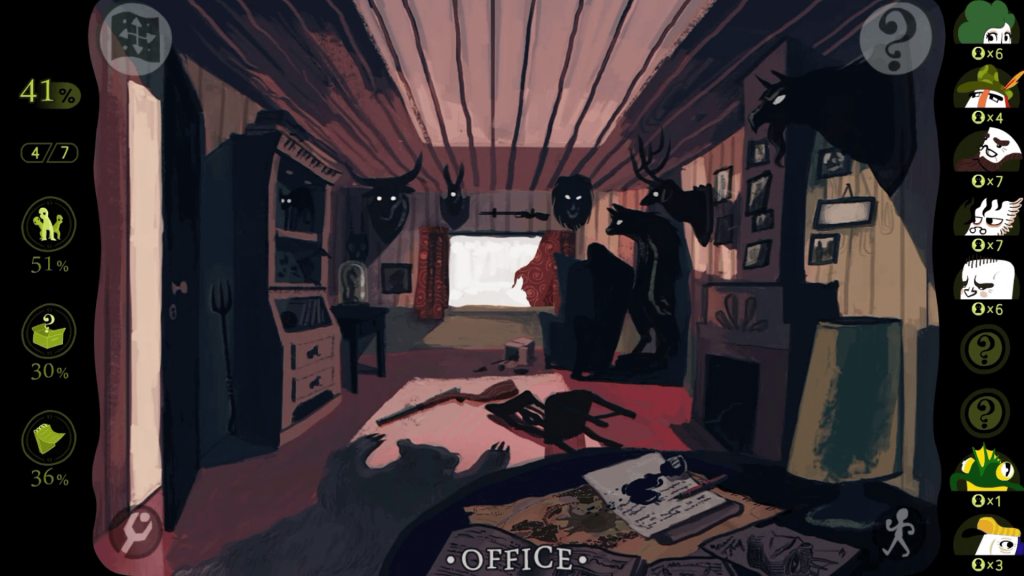 Gameplay and Mechanics.
When you first start the game, you'll notice there's quite a bit to the user interface, which takes up a good portion of the screen. All of it is controlled using the mouse in true point and click fashion. One thing I found kind of annoying about the interface is having to click a button every time you wanted to switch scenes. It's a bit tedious and I hope it's sequel has a better movement system in place.
Your main goal in the game is to collect evidence and to interrogate each of the characters in the game. It's recommended that you click on literally everything possible to learn all you can about the game world and it's characters.
When you're interrogating a character there will be times when you'll need to use evidence that you've found to come to a conclusion. This revolves around selecting 2 clues and lining up a few words to make a sentence regarding the character in question. There's also times where you'll need to challenge what they've told you and you'll need to choose the correct answers to each of their questions.
At the end of the game, you'll have to complete a long string of questions and answers in order to formulate your findings into evidence against the culprit. You'll need to pay close attention to what goes on during the course of the case or you'll mess up your findings in the final stages.
Verdict:
I've always found Detective Grimoire to be an entertaining game as well as an entertaining character. The game is a bit on the easy side, but it's great for those that are new to point and click adventure games, and it may even provide some fun for veterans too. I also liked the various characters that you meet along the way and the voice acting was excellent as well. I'm pretty excited about the game's sequel, Tangle Towers, as well, and I hope it turns out to be just as entertaining as this game. In the end, I'm going to Save the game, it's an entertaining game and one well worth experiencing if you're a fan of the genre.