Ys Net and the divorce from their backers. No hard feelings, it's just business?
So, it came to my attention that Ys Net has finally updated their Kickstarter with a response two weeks after their slick announcement that called forth a $&%#storm. Some might even say an there was an excremental storm that found it's epicenter within their Kickstarter update comments. The storm didn't stop even if those who shall not be named were not reporting on it. But before I go and spice things up with my opinion, let's go over to…
The Facts
There are quite a few things to go over from the first Article. It feels liks it's time to take a quick look at our laundry list so we can go over everything:
Steam Keys
Physical Disk for the PC Version
Refunds
Platform Changes
Epic Game Store
Backer-exclusive $80+ "international phone card (in-game item) DLC"
The Pre-Order Bonuses Vs. $250+ Backer Bonuses
Retail Version Pre-Order Content
Season Pass
Backer-exclusive $100+ "before anywhere first trial"
$39+ Wallpaper Rewards
Yep, this is the list and now let's see what's been addressed:
Steam Keys and Platform Changes

Physical Disk for the PC Version

Refunds

Epic Game Store

And that's all Folks… Wait there's more! A backer got in touch with them via E-Mail!
Season Pass
Retail Version Pre-Order Content
Backer-exclusive $100+ "before anywhere first trial"

So this is what's left:
Backer-exclusive $80+ "international phone card (in-game item) DLC"
The Pre-Order Bonuses Vs. $250+ Backer Bonuses
$39+ Wallpaper Rewards
The Final Tally:
Physical Disk for the PC Version
Refunds
Platform Changes
Epic Game Store
Retail Version Pre-Order Content
Season Pass
Backer-exclusive $100+ "before anywhere first trial"
Backer-exclusive $80+ "international phone card (in-game item) DLC"
The Pre-Order Bonuses Vs. $250+ Backer Bonuses
$39+ Wallpaper Rewards
Hey, that's not too bad it's "7"/10 addressed right? Wrong, if you haven't already noticed it. But more about it later.
Let's keep things to the facts for now and with it another piece of information.
We were also told what the partnership investments entails for the game:
Going beyond expectations (Developer Side)
Here's what they say:
"Campaign Stretch Goal Elements
Achieved stretch goal elements not implemented
・Character Perspective System (Implementation could not be achieved in this game.)
Achieved stretch goal elements changed
・Skill Tree System was changed to the Skill Book System to better fit the battling style.
・Baisha area changed to Fortified Castle area. Mini-games, infiltration event, battle event, investigation and battle event have been implemented in the Fortified Castle area.
Stretch goal elements not achieved but implemented
・Please see the image above. 10 of the unreached elements will be included in the game.
Non-Stretch Goal Elements
Story Improvements
・Shenmue III begins the day after Shenmue II leaves off. The story now includes more cinematic scenes and nostalgic flashbacks to naturally draw new players in (and fans back in) to the world of Shenmue.
Scaled Up Free Roaming Enviroment
・Initially, the Guilin area was to be organized into three areas: Bailu, Choubu (Niaowu), and Baisha, but to accommodate major additions and changes to game elements, Baisha became Fortified Castle area, and focus shifted to expanding Choubu (Niaowu). We have in effect been able to achieve a scale greater than that of Shenmue II and bring the fun of an "open world" to life. To better experience quests and events, NPCs and things to interact with in the cities have been multiplied beyond what was originally envisioned making for a more complete Shenmue experience.
Powered Up Battle System
・With the inclusion of the Skill Book System and the Dojo System, you can train or have matches any time you want for deeper, more immersive play. Battle difficulty can be changed in-game to be enjoyable for beginners all the way to experts.
Game Cycle Improvements
・Story progression, skill acquisition, training, mini-games, jobs and other elements that were independent from each other in previous games have been worked to flow into a singular game cycle.
Message from Yu Suzuki
I first want to thank all of you for your enduring support from the bottom of my heart. This announcement was made in the coordination of all our partners. As such, it was not presented in a timely fashion which I apologize for. We have at last been able to report the results of the project team's review of the EGS exclusive distribution deal.
The project team is currently concentrating on finishing up to release the game. We are working hard to deliver a game better than hoped even if by a little for the announced release date. Along with the significant project changes at the heart of this announcement, there have been many other changes since our original assumptions. I believe, however, that the game overall has been strengthened and that Shenmue III has assuredly been transformed and is heading in a positive direction.
Thank you always for your support."
Final Thoughts
This is it. This is their response. Where do I even begin with?
First of all, the solution to the Steam Key issue is practically a non-solution. Because instead of offering both EGS and Steamkey they are content with letting you wait for another year.
Next up is the Physical Disk Version… If you have read the prior article it goes against what was actually promised. Instead of having a full game on disk it's seemingly a Shenmue 3 Themed Disk with an EGS Installer. What is this?
Season Pass and Pre-Order Items? Sorry, not listed in the Kickstarter.
While I might agree that up to $60 this would be a reasonable response in terms of Season Pass but anyone with like $100+ is another story. There's something that's called goodwill. Seemingly non-existent in their vocabulary.
The "before anywhere first trial"? The press are surely enjoying their time with it! Backers? Crickets!. But hey, they are working on it! Trust them!
Then there are no words on whether the Backer bonuses are really exclusive or just timed exclusive so they can make bank with it at another time.
The "Message from Yu Suzuki"? Let me translate it for you. "Sorry, it's just business but look at all the cool stuff!"
If I had to take a guess and looking at Nagoshis (from Sega's Yakuza Fame) prior experience with Yu Suzuki it might explain a lot (via Gamesradar)!
Yu Suzuki has always been seemingly an ambitious man and when he had the chance to do more of his vision, then it might have been a no-brainer decision.
Here's the thing. We're currently looking at Shenmue that is like 40% complete if you include Shenmue 3. The question here is, what decision would one make when there's a choice between burning the bridge to a "few" Fans/Backers and having a "better" game that fulfills your ambitions/vision or keep them happy while keeping this at a smaller scale? The latter seems to be less enticing because the first choice increases the chance of increasing the "quality" of the game and thus garnering more interest and new Fans. Which in turn could lead to a Shenmue 4 with more budget. Well, morality doesn't keep you fed so might as well go for the next best thing! Show, don't tell!
I didn't feel a single ounce of remorse in his message. But it works for the "Real Fans"! With "Real Fans" I mean those who're taking all of this in stride and telling people how they should be thankful about Shenmue 3 being made aka how people should think.
Well bucko, I'm sorry I have to tell them this but there is one or two words for this kind of mindset in this case. Allow me to illuminate: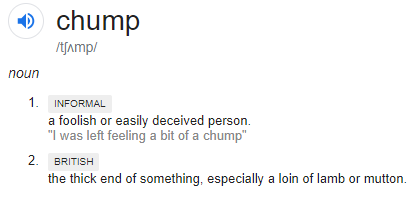 Count me in as one of them for having a slight hope of them doing something right for once, only to have my low expectations subverted. So what do we learn from this? Don't trust Kickstarter, Yu Suzuki and be wary of Big Names. Will that Bait and Switch pay off? Who knows. Those who have no horse in the race? Grab your Popcorn and enjoy that free ride.
As for me? This is the end of the Kickstarter Road for as far as I am concerned. Unless, I see something that "WOW"s me to the Sun and Back.
No matter how good Shenmue 3 is going to be, the damage is already done. Now excuse me while I wait for my "Season Pass"- and "Pre-Order DLC"-less Sucker Backer Rewards to arrive whenever the game is done.
Though I do feel sorry for all those indies that have to live with the Poisoned Well that this whole thing has left behind.
To end things on a more positive note let me remind you of two outstanding Kickstarter games, so to not lose all hope:
Shovel Knight by Yacht Club Games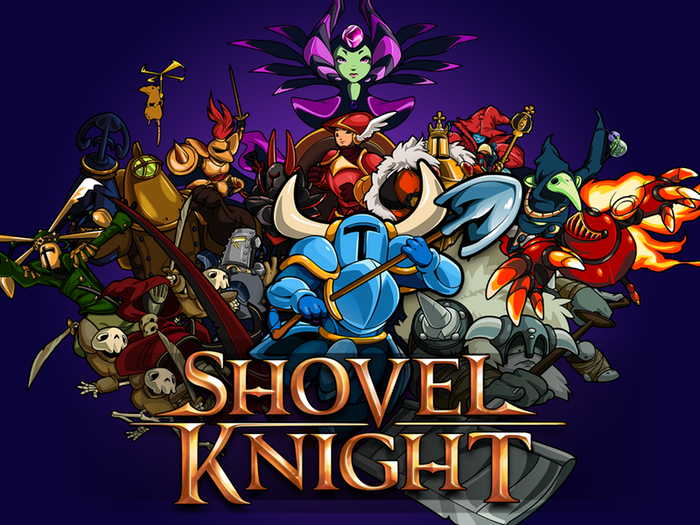 and
Bloodstained: Ritual of the Night