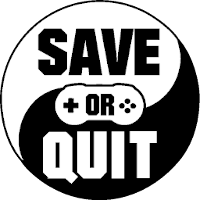 Jul
19
Ys Net and the divorce from their backers. No hard feelings, it's just business?

Jun
17
" Scammer, Backstabber, Betrayer, Sellout"  – the palpable anger of fans and backers 2015: An E3 of Dreams and returning hope to Shenmue Fans Author's Note: Like many others, I'm also a backer (100+). Though it doesn't really affect me […]
Jan
05
Have you ever had a deal that seemed too good to be true? A deal where you could trade something you considered very low value for something that obviously has very high value? I'm talking about a deal like when […]

Oct
29
New game from David Murent, the developer of Starship Corporation

May
02
Playtonic has finally delivered their hugely successful kickstarter game. Is it a poison chalice or sweet sweet red wine?

Feb
09
While most clowns are depicted as scary, Ayo is on the cute side. And he needs help with his Kickstarter, so he can change his career path from joking to jumping! HELP THIS GAME TO GET FUNDED

Oct
14
Author: Lady Dawn I don't know if you know this about me, but I am an avid supporter of indie games through crowdfunding. I spend a lot of time combing Kickstarter, Indie GoGo, and the like for projects that look […]

Mar
13
Author: mzehnmzehn Steam: Released Developer: Ink Stains Games Publisher: Pinkapp Games Genre:  Top-down shooter, Indie, Action Release date: 2oth November 2015 Type: Single-player Obvious comparisons with the Hotline Miami cannot be avoided and it's influence is widely spread through the game. Still, […]