Hacknet – Labyrinths is a DLC for Hacknet, an award-winning hacking simulation action game from 2015.
Steam: Released
Type: Single-player
Genre: Hacking, Action
Developer: Team Fractal Alligator
Publisher: Surprise Attack
Release date: 31 Mar, 2017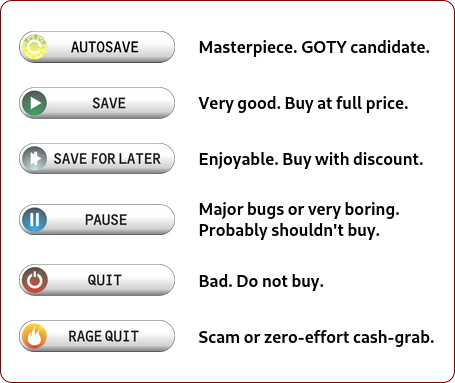 What is the game about?
After joining either Entropy or CSEC, you get a chance to accept a mission by a mysterious individual named Kaguya: a hacker who also runs an elite hacking group. As you complete more and more missions for him, you eventually discover that his intentions might not be what you first thought.
Gameplay Video
Pros
Immersive Story | When I received the key to review the Labyrinths DLC, I realised that I had forgotten all about Hacknet since I last played it over a year ago, so thought I'd better play it again. That means that I completed the original game and the DLC one after the other and I have to say that Labyrinths' story is, in my opinion, much better than the original. The ending was especially dramatic and it leaves you full of adrenaline, relieved, and truly impressed. I also noticed that the story was progressing much more gradually; almost all missions are either crucial for the story or for introducing you to new tools and procedures.
New Tools | Before I started, I expected Labyrinths to introduce a few new hacking tools and this is exactly what happened. Among the most exciting are MemForensics and MemDumpGenerator — both really useful for discovering important passwords and IP addresses — FTPSprint, TorrentStreamInjector, SignalScramble, and a few others. These are certainly a nice addition to the existing tools, and you have to use most of them in almost every mission.
Soundtrack | As you start different missions or experience special events, the music makes sure you really feel the tension. It also lets you know that something serious is going on and you're running out of time, which acts as a motivation to speed up whatever you're doing.
IRC Logs | If you spend more time in this game than you actually have to, you will be rewarded by humourous IRC logs scattered among most of the servers you connect to while playing. You can read all kinds of things: jokes, references, shopping lists, random chat logs, and more. If you feel like you want to spend more time playing, Labyrinths makes sure you can.
Host Machine Mission | One of the missions even includes messing with your own computer for a few minutes. It's not anything complicated — you pretty much just have to delete a file using Windows' own command line — but the developers made this a part of the story and it's a nice little unexpected extra feature that makes you love this DLC even more.
Additional Characters | The only time you actually deal with other people in the original game is when they send you emails, and even those are mostly automated. When you join Kaguya's group, however, the email client is replaced by an IRC interface where you can see chats from other members, which actually adds some depth to characters. Suddenly, the communication is not limited to reading emails anymore, as you can read actual conversations and see the relationships between group members.
Upgraded Graphics | Overall, the game looks a bit better with this DLC. I'm not just talking about some added themes but a whole new missions screen and an IRC interface. The old server map is also cleared, in case you were slowly getting lost among all of those servers. The final mission also adds a nice little overlay on the right side of the screen and it truly looks amazing.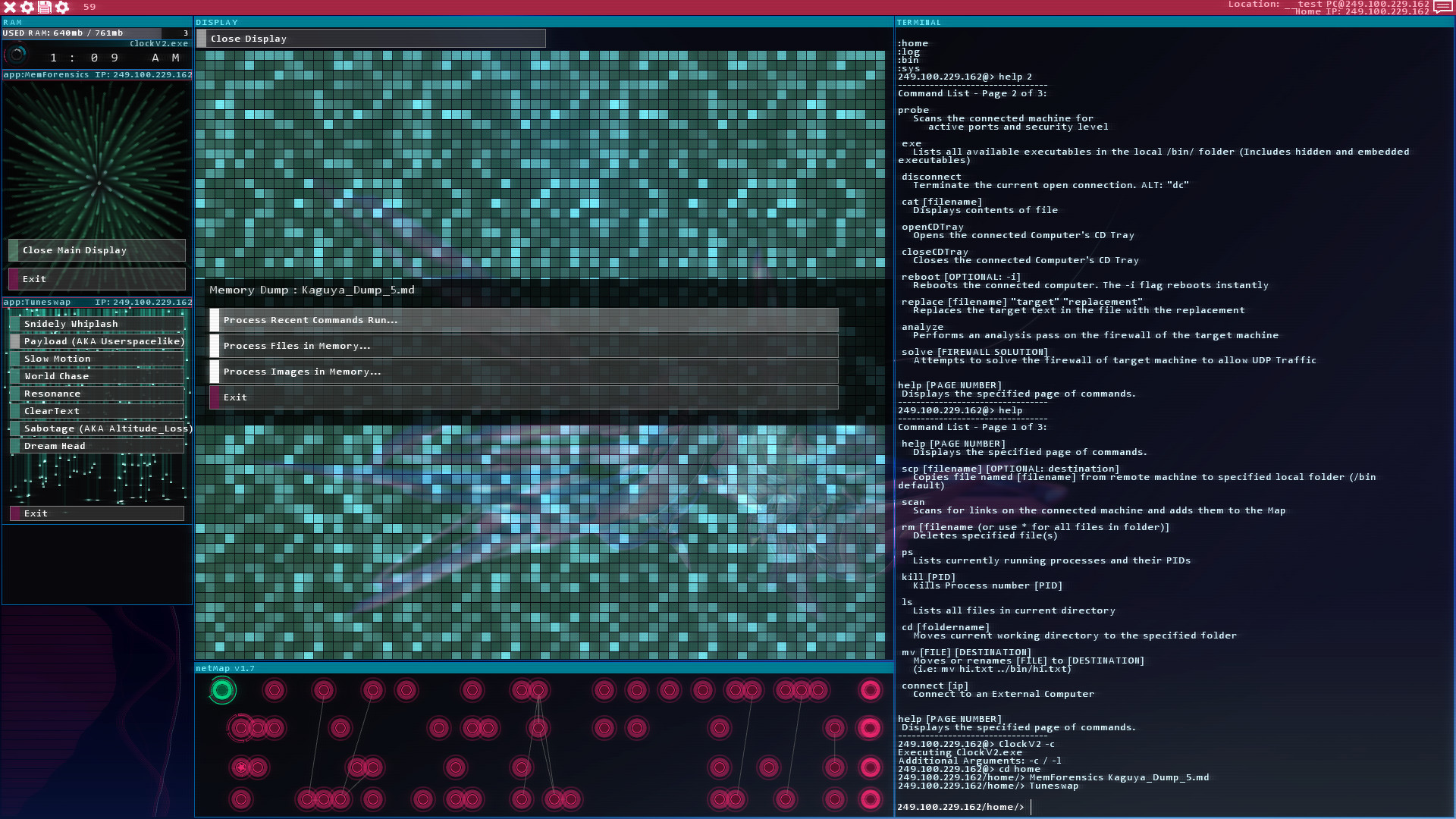 Cons
No Achievements | Though adding new Achievements only accessible to DLC owners might not be fair for those who don't want to purchase the DLC, I think Labyrinths would still benefit from it. There are plenty of options if the developer decides to add Achievements one day, as the new content is full of secrets and optional missions.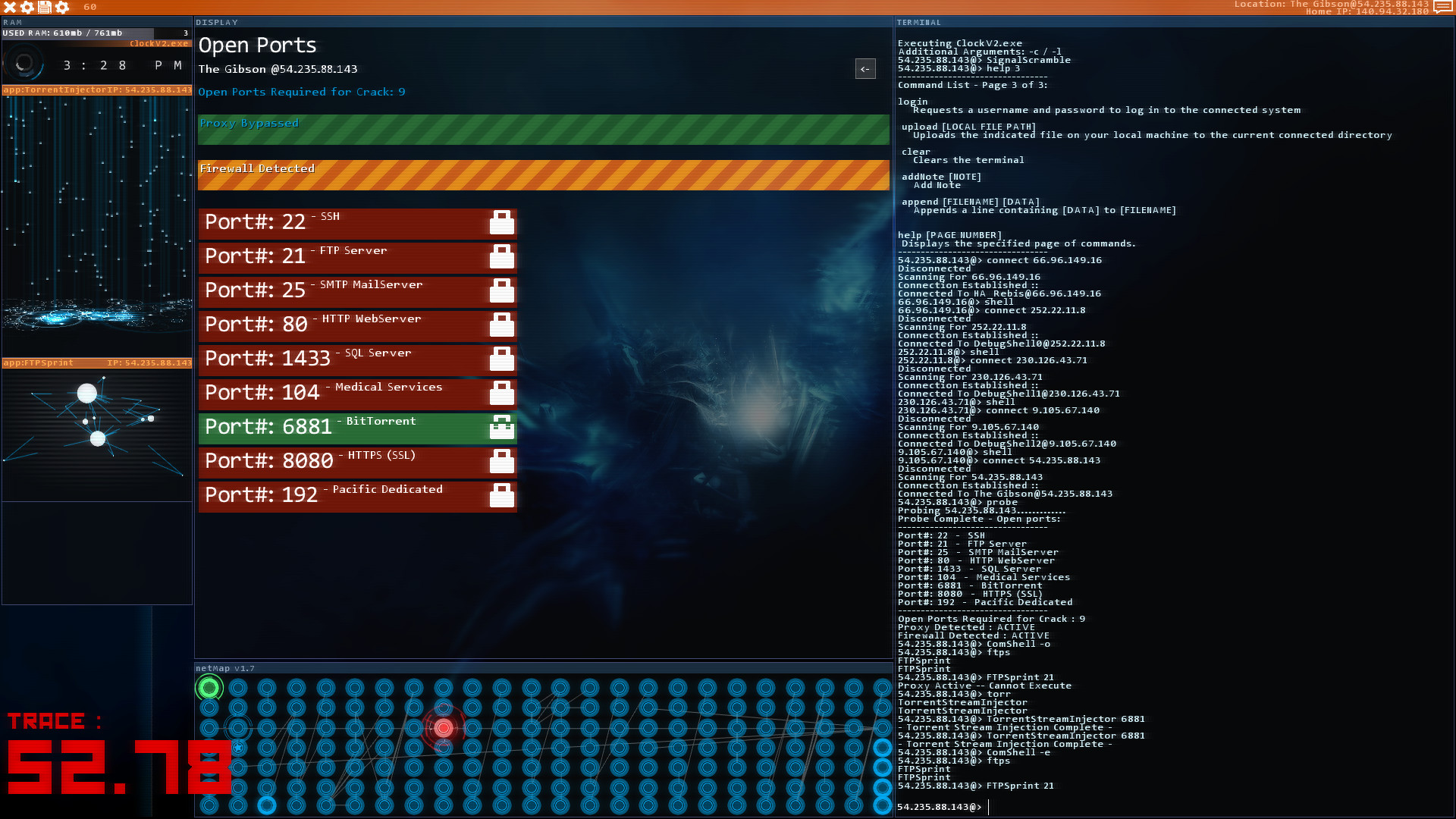 The final verdict
Overall, Hacknet – Labyrinths is beyond amazing. Many people say that it's better than the base game and they're certainly not wrong. Depending on how you play, it contains about three hours of gameplay, which is packed with thrilling action, exciting new tools, and an intense story with new characters and a shocking ending. This may sound like exaggeration, but I honestly think that this is the best DLC I've ever encountered. The new missions are very enjoyable and the structure of the mission screen does a good job at convincing you that you need to replay the game, as not all missions can be completed in one play through.
So, should you buy Labyrinths or not? If you enjoyed the base game, you sure should. This is, without doubt, something that you need to play if you're a fan of hacking games.
With love,
BirdCute