Causality is a 2.5D puzzler where you control the passage of time. Your astronauts are perpetually running along a network of catwalks and you have to use the arrows to redirect them to avoid monsters and open/close barriers to allow everyone to reach their own destinations before the timeline runs out.
Steam: Released
Developer: Loju
Publisher: Loju
Release date: 2 February, 2017
Genre: Casual, Puzzle
Type: Single-player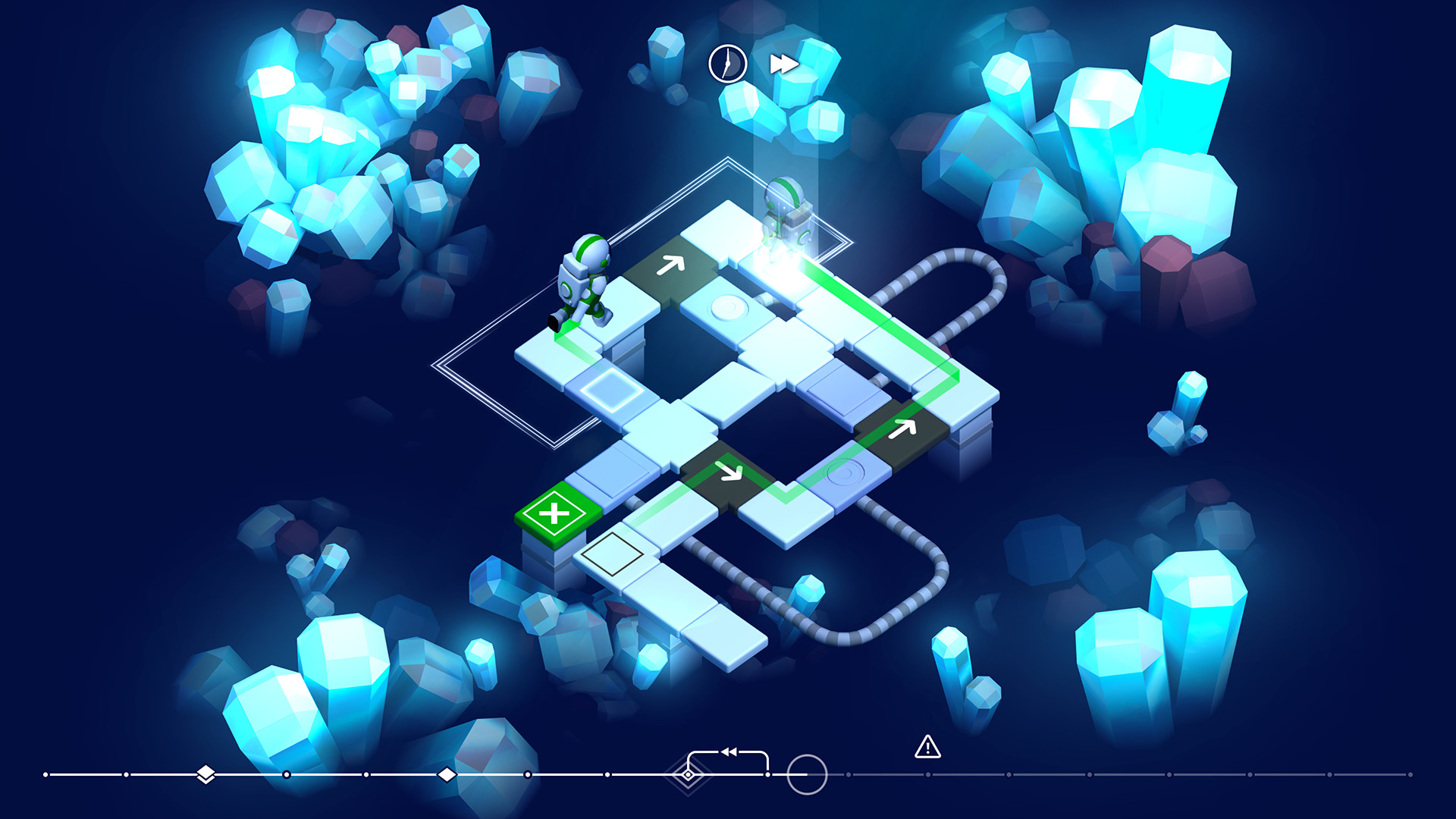 You can use LT/RT on the controller or simply drag the mouse to rewind or ff, both methods feel easy and satisfying. There is no real-time clock so you can take as long as you like. Move it forward a bit, decide that's not gonna work, go back a bit and try something different etc. I imagine a dance choreographer would be good at this.
Sound & Vision
The graphics are nothing short of stunning. There are not a whole lot of elements but it's all presented with subtle reflections and transparency that really gives it a smooth, rich ambiance.
There's no music but a haunting, spacey sound with robotic sound effects which all suits the mood nicely.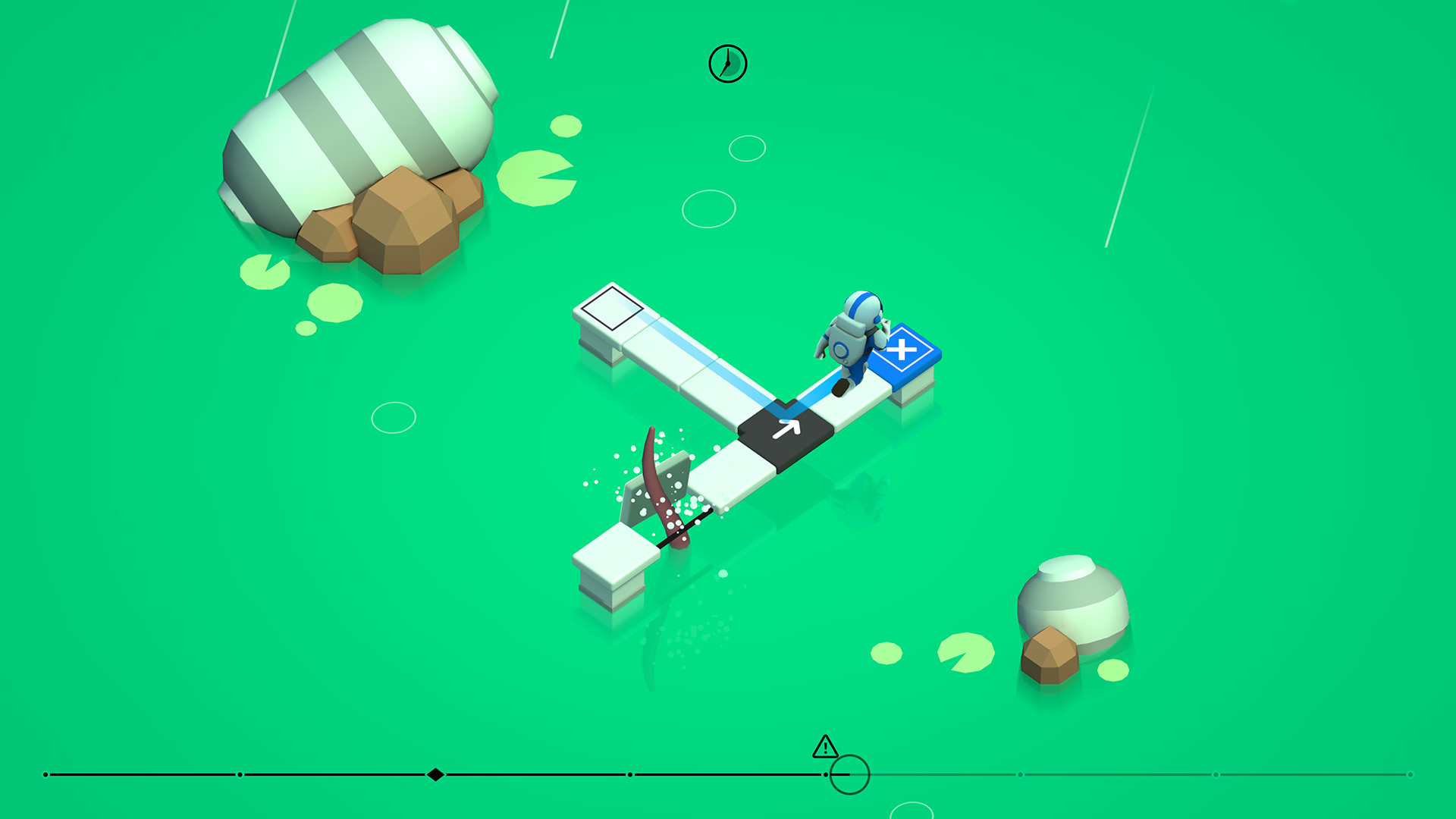 Menus
The level overview looks good too, with sparkly tiles floating in starry space. There's volume control, fullscreen or configurable window sizing, language options – yes, you can change to various languages just for the few words on the options screen – and a colour blind mode. They clearly want the game to be accessible to everybody… even Mac and Linux users (like myself)!
Difficulty
There are 60 levels divided into 4 sections. Section 1 is a lot of fun but didn't give me too much trouble. Halfway through section 2 I started to struggle and from there it gets steadily tougher. These are hard puzzles, not for those looking for a quick and easy route to 100% achievements.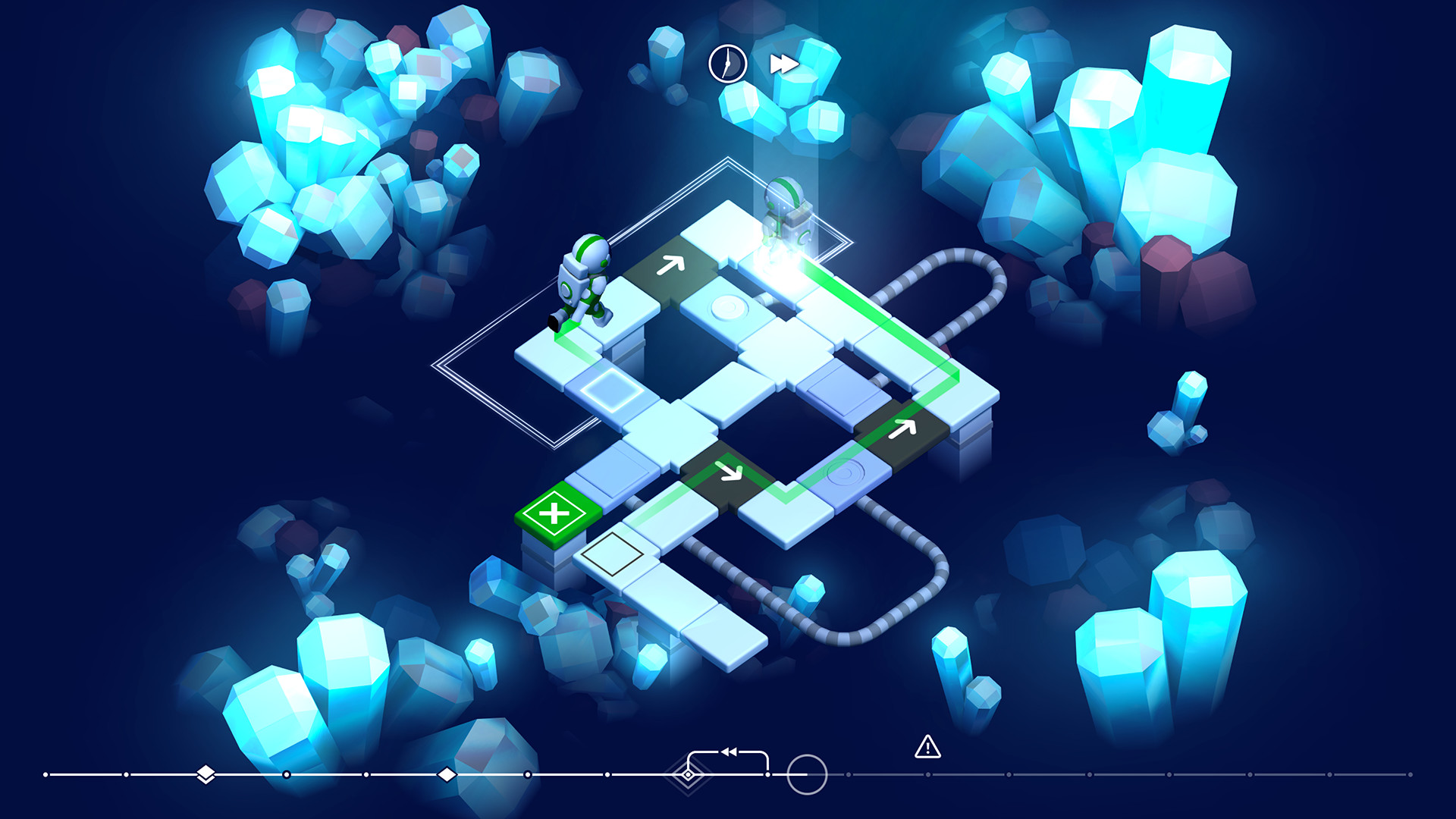 The teleporter function deserves a special mention. It has a variable time setting so that sometimes you have a ghost of yourself travelling at the same time, other times not. Wrapping your brain around this is a task in itself.
The only downside is the linear level progression. You have to solve one level before you can move on to the next, so if you get stuck (which you certainly will at some point) you have no option to try a different puzzle to refresh your brain and then return to this one later. It can get frustrating, knowing there's a lot more of the game available but out of reach.
[UPDATE] You can now skip ahead one level! Thanks devs!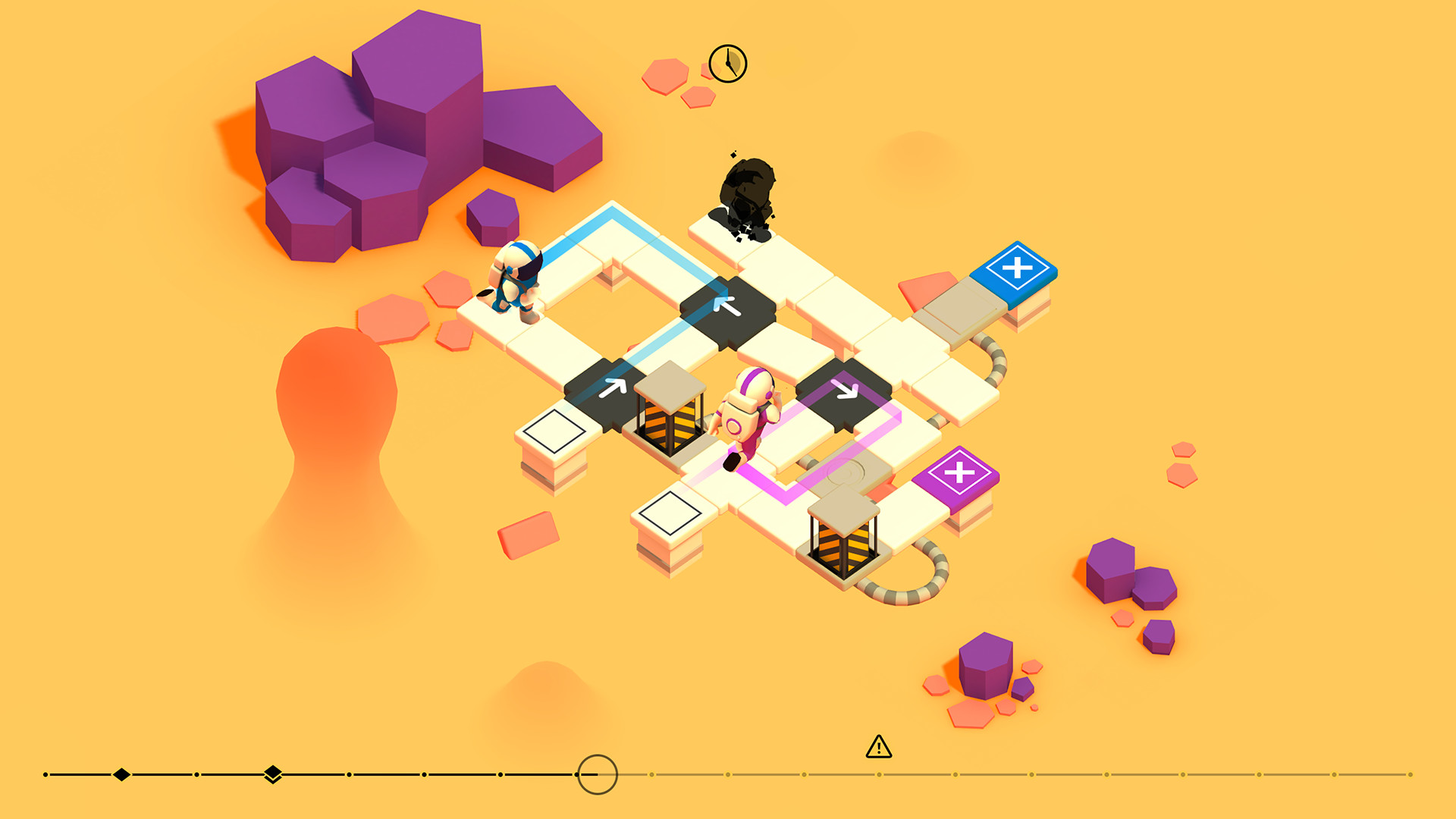 Value
This is RIDICULOUSLY underpriced! It's worth 2 or even 3 times the asking price. OK, so it doesn't have too much replay value but the production quality and level design belongs in a much higher price bracket. The hard challenge of later levels will keep you occupied for many hours.
Steam
Achievements – one for each completed section plus several for completing certain levels in a limited number of moves. Steam Cloud. No Trading Cards yet.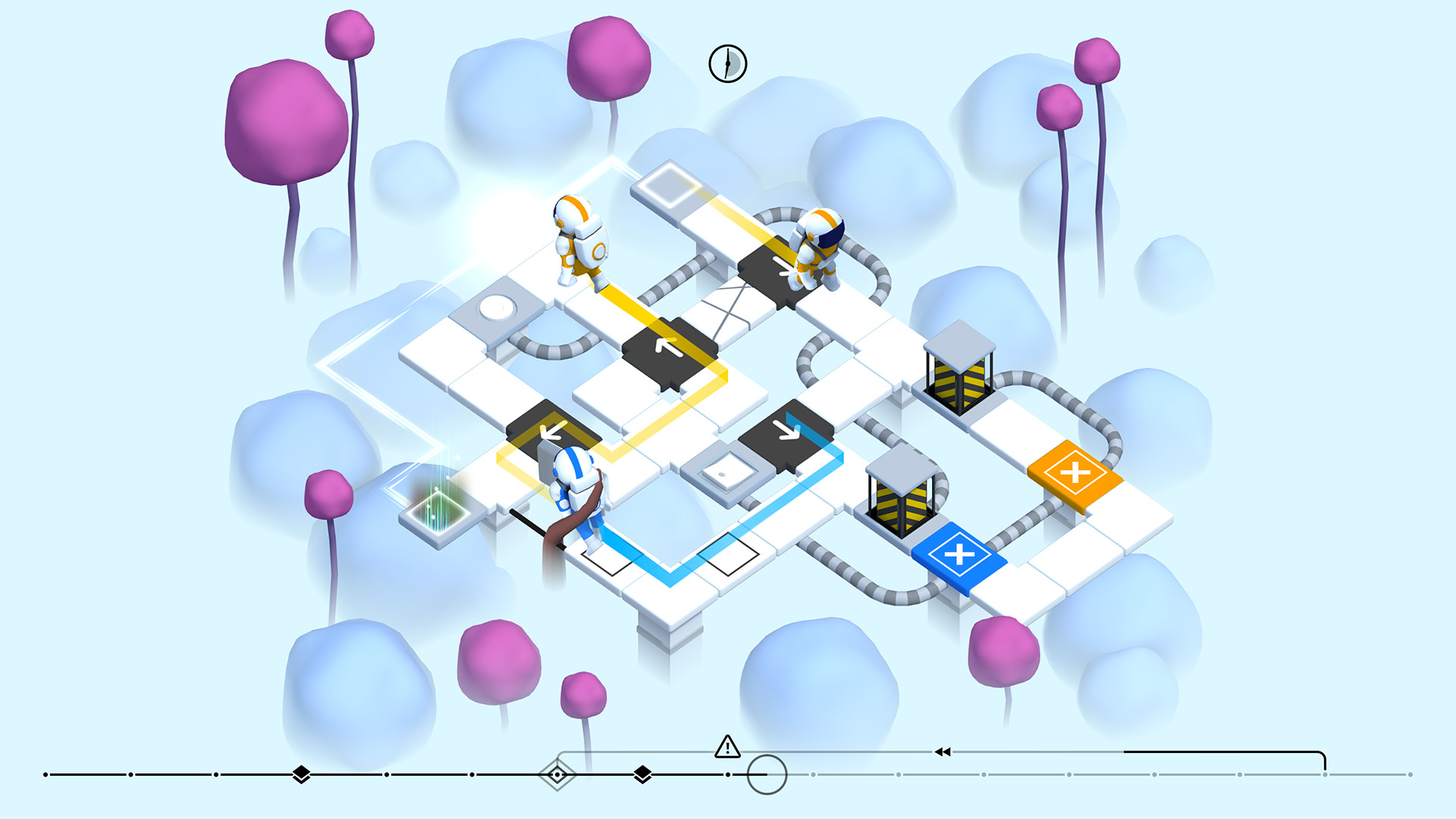 Verdict
I have to say, the Steam store page doesn't do this game justice. I was expecting a quick, cheapo puzzler with a clunky menu system to keep me amused for an hour or two then forgotten. I was gobsmacked at the high quality of the whole thing. It really does have a WOW factor as soon as you launch it.
Needless to say, I STRONGLY recommend Causality. It's a tough challenge with creative level design, it looks gorgeous and the price is a bargain.
If you do like this game I also recommend Induction, another good quality timeline-based puzzler.
RATING: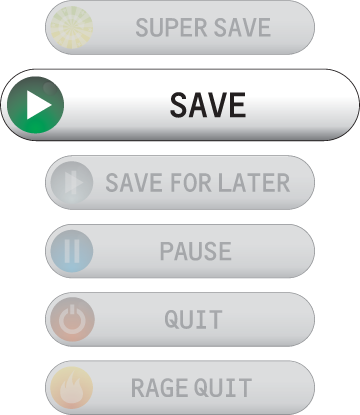 (click on the image to see the rating explanation)