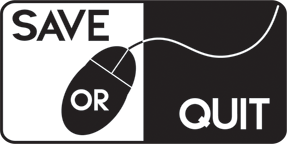 Jul
12
Gladius delivers a competent 4X game with too little content for the asking price.

Mar
27
Title: Try Hard Parking Steam: Released Developer: gearspecs Publisher: gearspecs Genre: Arcade Racer Release Date: 4th of January, 2017 Type: Single-player General Impression Yes, I've noticed the game's title. "Hard" is still an understatement in this case. Was it fun […]

Mar
12
Alwa's Awakening is a retro metroidvania platformer with pixel graphics.

Feb
25
Causality is a 2.5D puzzler where you control the passage of time. Your astronauts are perpetually running along a network of catwalks and you have to use the arrows to redirect them to avoid monsters and open/close barriers to allow […]
Induction is a puzzle game set on 3D platform structures. You move a cube around, pushing cylinders into positions to open/close bridges to reach the exit node. The twist of the game is that you have to use multiple timelines […]
Grave Danger is a 2D platform puzzler, for single-player or local co-op, where you control 3 characters, each with unique abilities.

Feb
13
Ellipsis is a neon-themed minimalistic action puzzler where you have to dodge obstacles and enemies. No shooting involved but plenty of being shot at!

Feb
12
Imprint-X is a clicking game. Left mouse is all you need, but with that single button the game manages to incorporate an incredible array of gameplay modes: logic puzzles, spatial awareness, reflex trials, rhythm-based levels, memory tests, you name it!