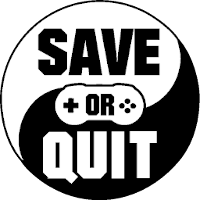 Jun
02
Top-drawer minimal puzzler with hard challenge.

Oct
10
Minimal puzzler with good difficulty progression. Outrageously overpriced though.

Mar
27
Here we have a reflex/timing/control game with only left/right movement to think about, but excellent level design and plenty of challenge for your finger-to-eye coordination.

Mar
25
Steam: Released Developer: Pulsetense Games Publisher: KISS ltd Release date: 2 Sep, 2016 Genre: Genre: Adventure, Indie Type: Single-player Overview De-Void is a first person adventure / exploration game. You will find yourself impersonating Elizabeth, one of the many workers […]

Mar
07
Switch is a hard-as-nails puzzle platformer. Let me repeat, it is HARD!!

Feb
25
Causality is a 2.5D puzzler where you control the passage of time. Your astronauts are perpetually running along a network of catwalks and you have to use the arrows to redirect them to avoid monsters and open/close barriers to allow […]

Feb
20
Have you ever tried to rub your stomach in a circle while patting your head at the same time? Or tried to ride one of those purpose built bicycles that turn the wheel in the opposite direction from the handlebars? […]