Age of Empires II is often considered to be the pioneer of modern strategy games. But does this old gem still hold out in the sea of other similar titles? Let's find out:
Author: Abhigyan (BANNED from SoQ)
Steam: Released
Developer: Skybox Labs , Hidden Path Entertainment , Ensemble Studios
Publisher: Microsoft Studios
Release date: 10th of April, 2013
Genre: RTS
Type: Single-player, Multi-player
Gameplay:
Age of Empires II is a medieval themed strategy game which focuses on building your own empire and then demolishing that of the enemies. The Base game contains two sets of campaigns, The Conquerors and The Age of Kings. Both of these campaigns then contain subsequent campaigns based on historical leaders and events which span six missions each and tell the stories of people like Genghis Khan and Attila the Hun and their conquests.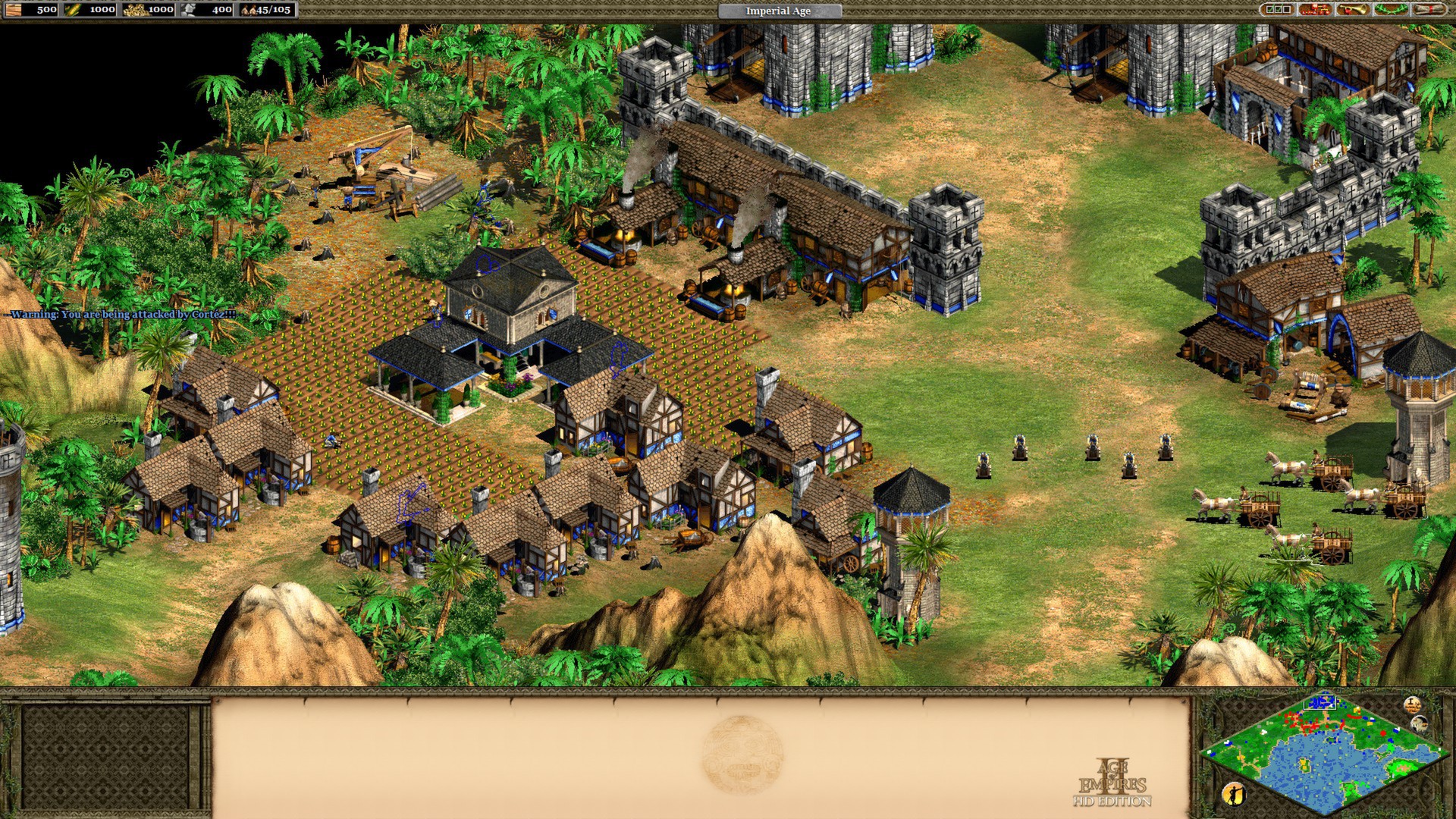 What is great is the fact that Microsoft has released three expansion packs which include new missions and civilizations. While the new expansions don't have the same quality as the base game, they still provide new content for an all time classic.
Age of Empires II starts you off in the Dark ages where you are little more than a band of villagers with a town centre to start off. From here on you are tasked with collecting resources and exploring the map while growing your army.
From a mere tribe you build up a mighty civilization that will stand till the Imperial ages. You need to collect food, wood, stone and gold to upgrade and build your soldiers, guard towers, castles and other buildings. While the gameplay is less complex and simpler to get into than more modern titles, it is surprisingly deep once you get to know it.
Normal Soldiers will be slaughtered while trying to get through walls so you need to bring in the siege to take those pesky walls down. Your archers will get mauled by cavalry so you need to have a row of pikemen in the front to defend them and also see the enemy's army composition to build your own. It is not a game where early rush strategies work but you will have to keep up with your enemy's progress.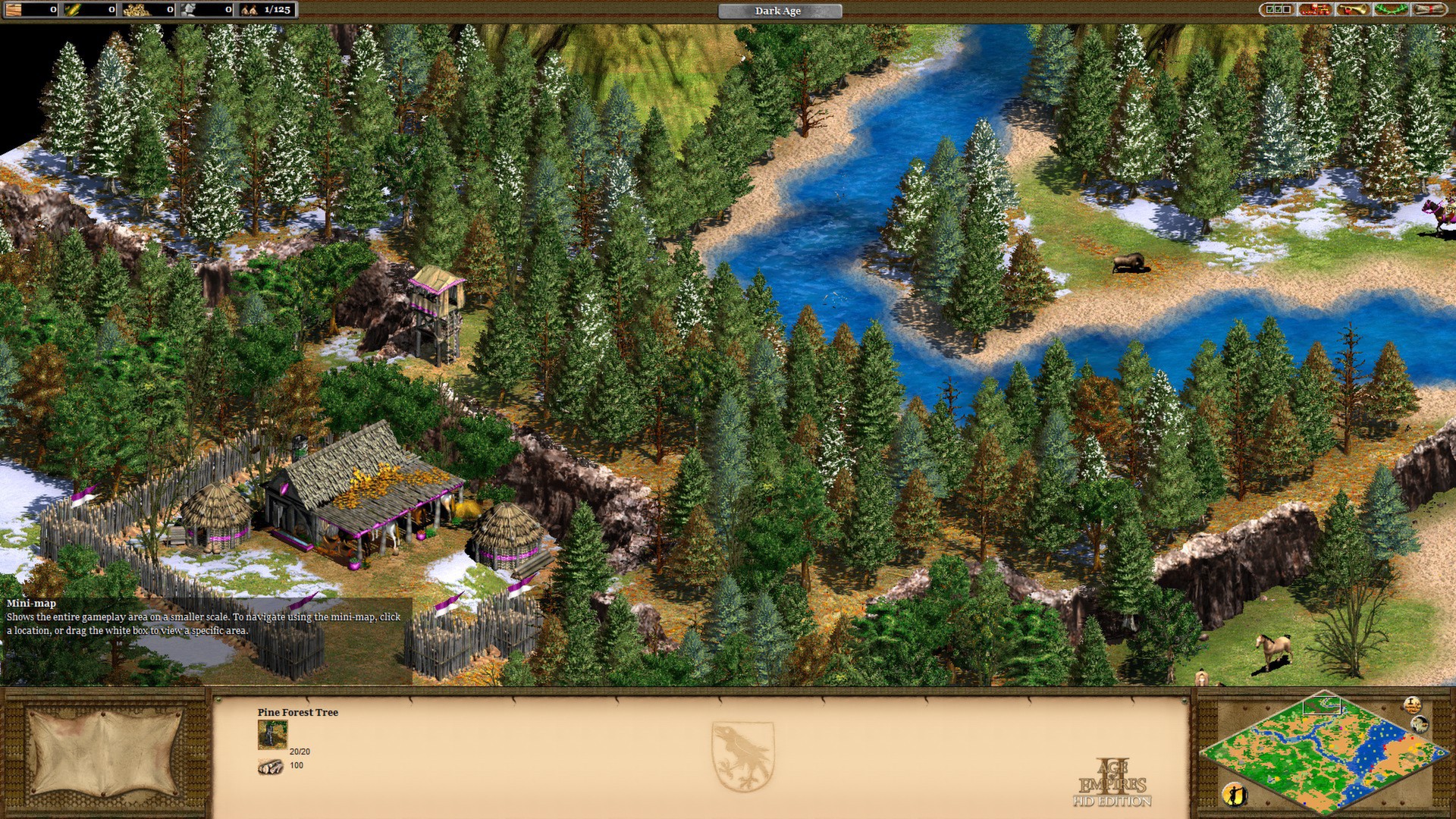 Apart from a few visual improvements, the HD edition includes multiplayer and steam workshop support. The multiplayer is not perfect though and there is a certain noticeable lag between command and act which might easily ruin a game. Multiplayer games also have a tendency to desync quite often and crash the game.
But there is an impressive amount of people who are online for such on old title and while the expansions split in the population when they first came out, the game has been balanced perfectly for the non expansion owners to play easily with the ones that do own the expansions. The non owners are limited to a rotating pool of civs to choose from which changes every day or so. This way non owners don't feel like they are being left out and the expansion owners can use the civilizations of their liking.
What is the godsend for the HD edition is the workshop support. There are already an impressive number of awesome mods and most of them come with multiplayer support. They range from Lord of the Rings to Game of thrones Overhauls and there is a mod called CBA which I have already wasted hundreds of hours on in multiplayer.
There are a good lot of bugs present in the game and there are days where the multiplayer lobbies are completely bugged but overall it still remains one of the best strategy games ever.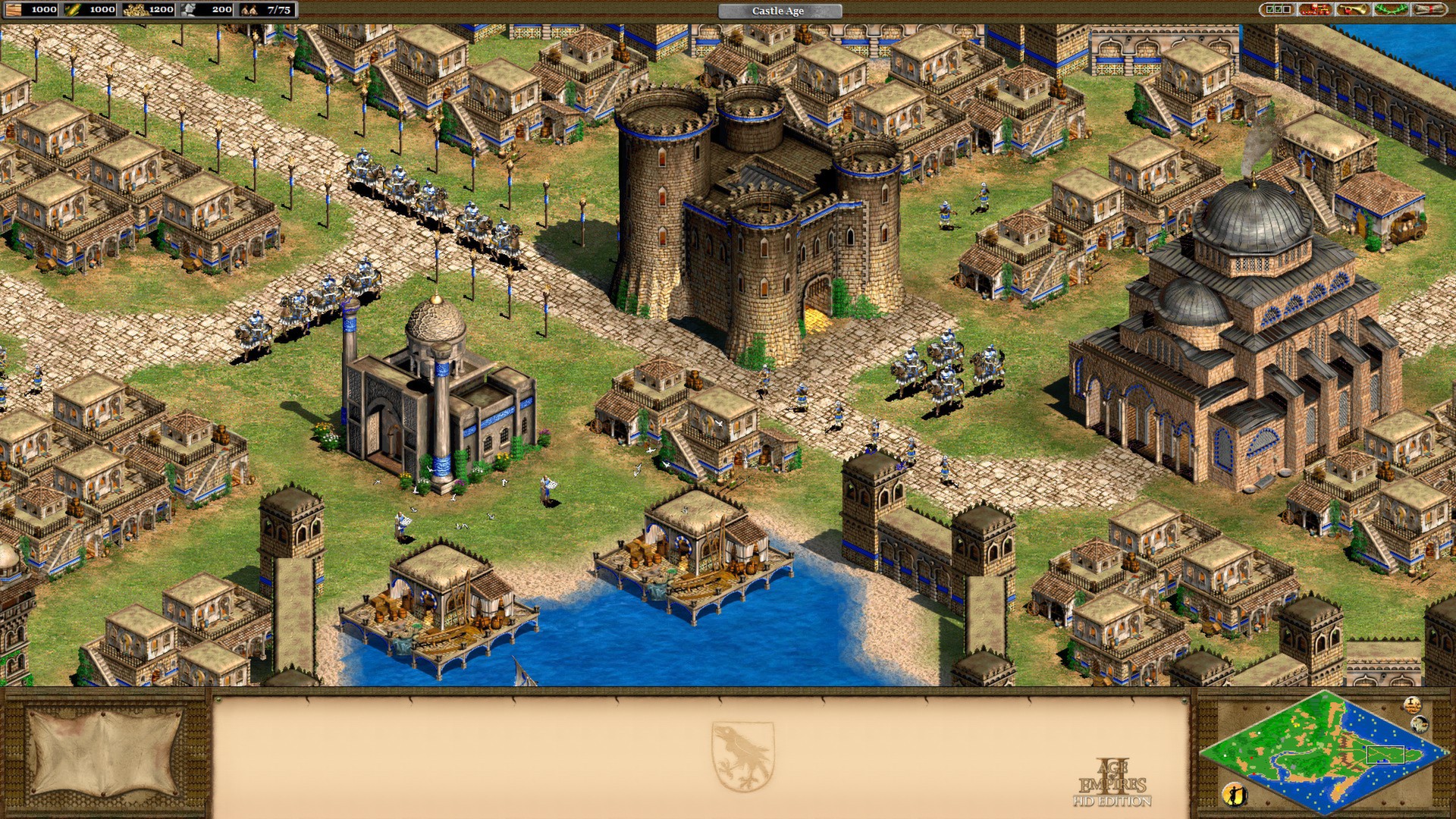 Visuals
Visually, the HD edition does not differ much from the old versions. The water and fire textures are nicer and the game has a more compact look but that is about it. That does not mean the game looks bad. Time has taken a toll on it but it still is really good to look at.
Sound
One word: Epic. Right from the menu, you will sense that you're in for a treat here. The game has an awesome soundtrack which fits right in with the medieval themes. The voice acting while limited is done very well and conveys the emotions it tries to. I can even go as far as to say that this might be the best soundtrack I've ever listened to in a strategy game.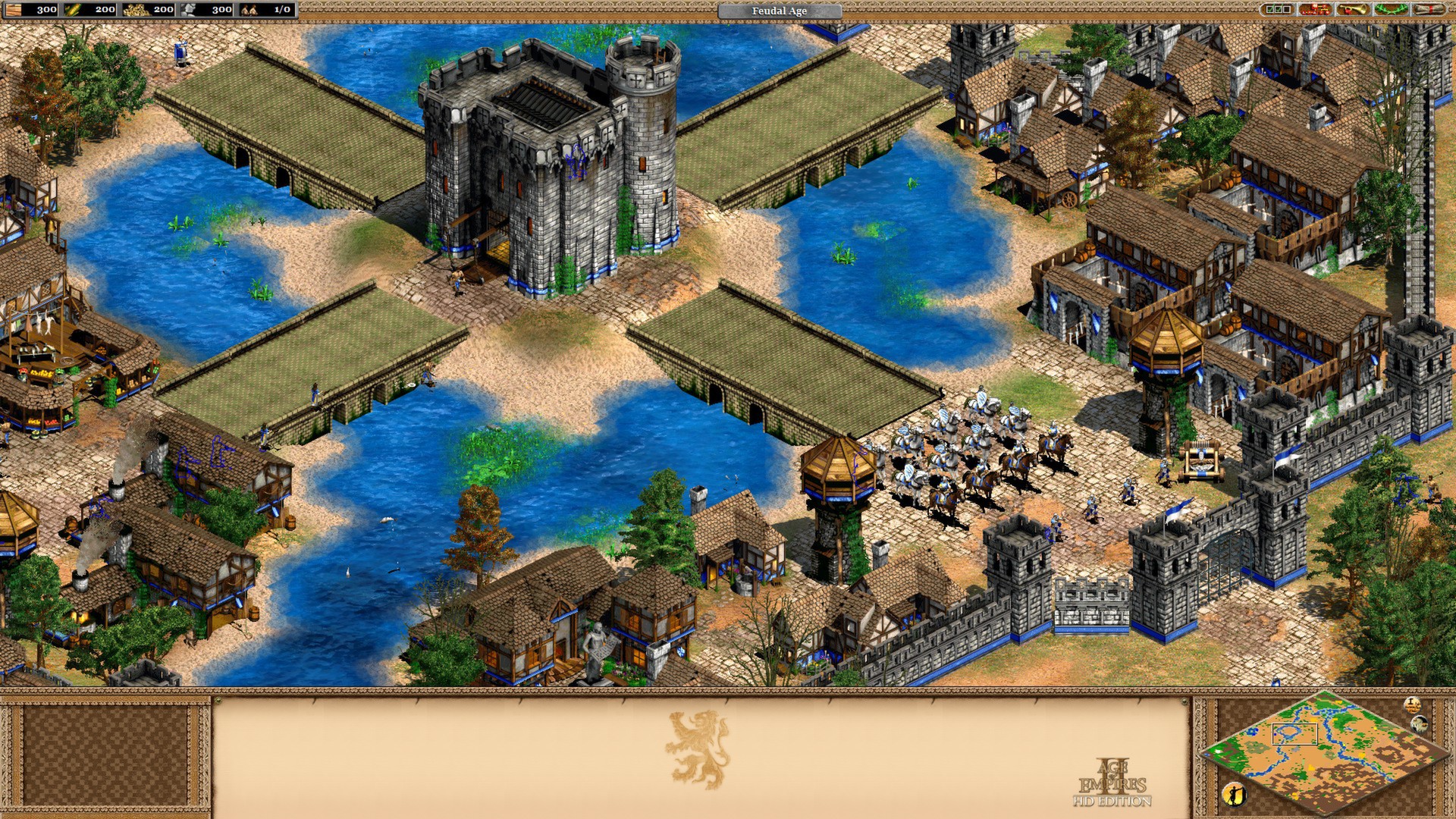 Overall
Age of Empires II is still one of the finest strategy games ever made and it has stood the test of time. It is easy to get into for new people while rewarding the veterans. I have played the game since the time it came out and HD edition only adds to it. The multiplayer support is good and the mods will keep you occupied for a long long time to come.
It will be an injustice to provide this game with a rating as it has come far beyond that. Age of Empires II: HD Edition is easily worth your time and money and if you somehow still haven't played, please do. You won't regret it.