Let me get this out of the way first: I am not a huge Basketball fan. I went into this game with very low expectations and I think it was for the best. Pro Basketball manager plays pretty much like a normal game.
Author: Abhigyan (BANNED from SoQ)
STATUS: Full Release
DEVELOPER: Umix Studios , Cyanide
PUBLISHER: Cyanide
GENRE: Basketball Management Simulation
RELEASE DATE: 19th of January, 2017
TYPE: Single-player
You start out by customizing your character and then you are given a team to control. Pro Basketball Manager 2017 has a pretty steep learning curve. You are not served everything like food on a platter. Pro Basketball Manager 2017 introduces you to its mechanics as you make your way through the game and more options pop up. You can strategize the overall coaching style and are able to make minute changes while you are still inside a game. You are able to easily control even the smallest of things. The UI of Pro Basketball Manager 2017 is clean and inviting to play. Pro Basketball Manager 2017 is a pretty solid management game in terms of gameplay. Not everything is good with it though.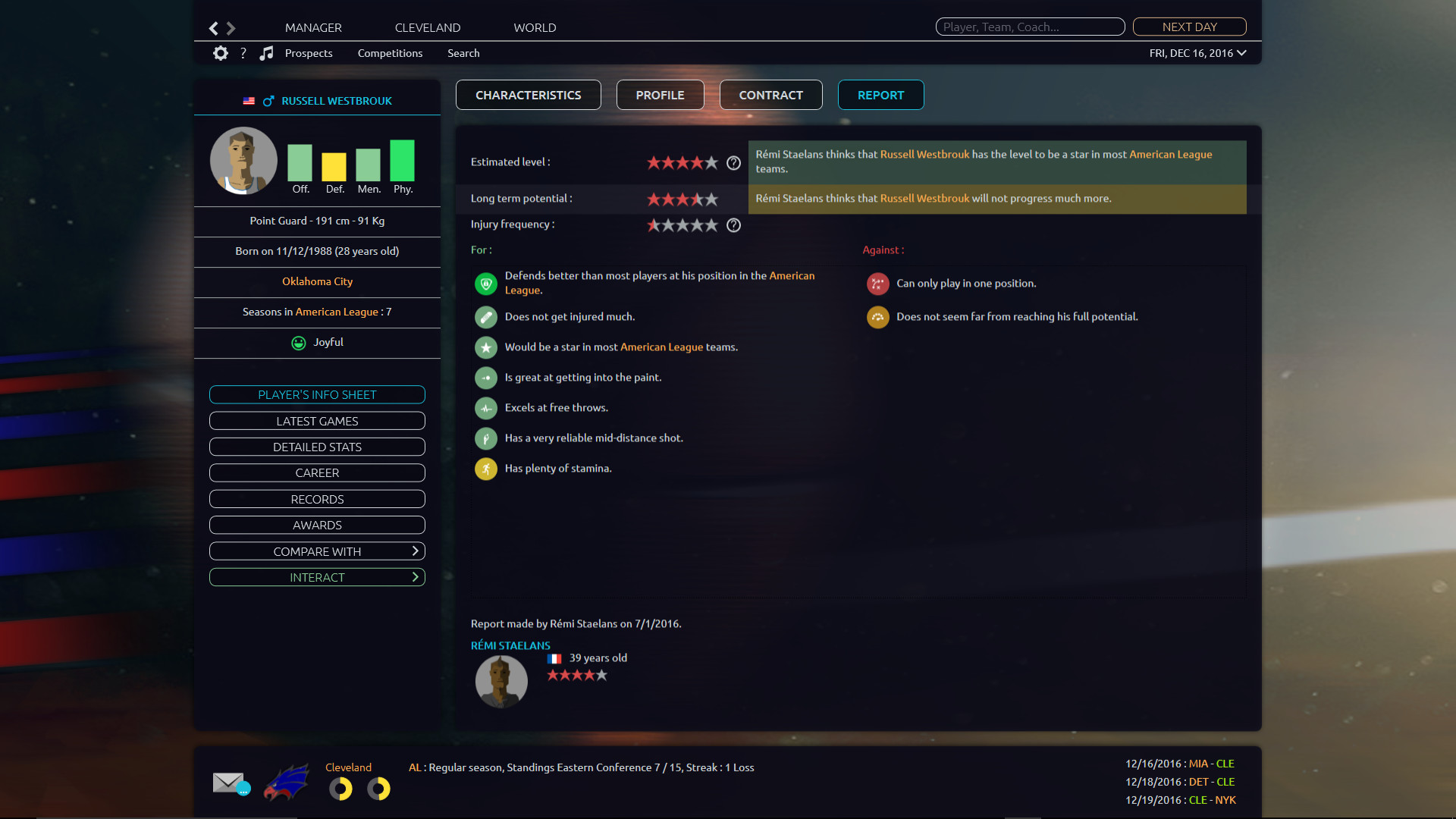 For starters, I wasn't able to play the game for a long time due to its horrible latency issues. The load times are very long and there is a horrible time lag between click and respond. Everything felt clunky and it was a pain to sit through that and try to concentrate on actual management of the game. That was when I was running it on a PC well above its given system requirements. Another word of warning is that despite it stating on the store page that it runs on Windows 7, it does not. Combine that with a myriad of bugs that plague the title and the constant crashes and the playing through it becomes a frustrating experience. Another problem that arises with Pro Basketball Manager 2017 is its translation. The game is set in French by its default language when you start up the game and that is obvious considering its developer's origin. But the English translation of the game has many problems. The names of players are spelled wrong, common instructions and rules are difficult to read and understand sometimes. This might have been a small issue had I been playing NBA or a game of such sorts but in a game where reading and management is your main work, this does put an obstacle in your path. If anyone reading this has played a game called "Ea Cricket 2007", this game reaches those levels of problems with its translation. Overall, while Pro Basketball Manager 2017 is a solid management sim and it has its bright spots, it is bogged down heavily because of its latency issues and the plethora of bugs it contains.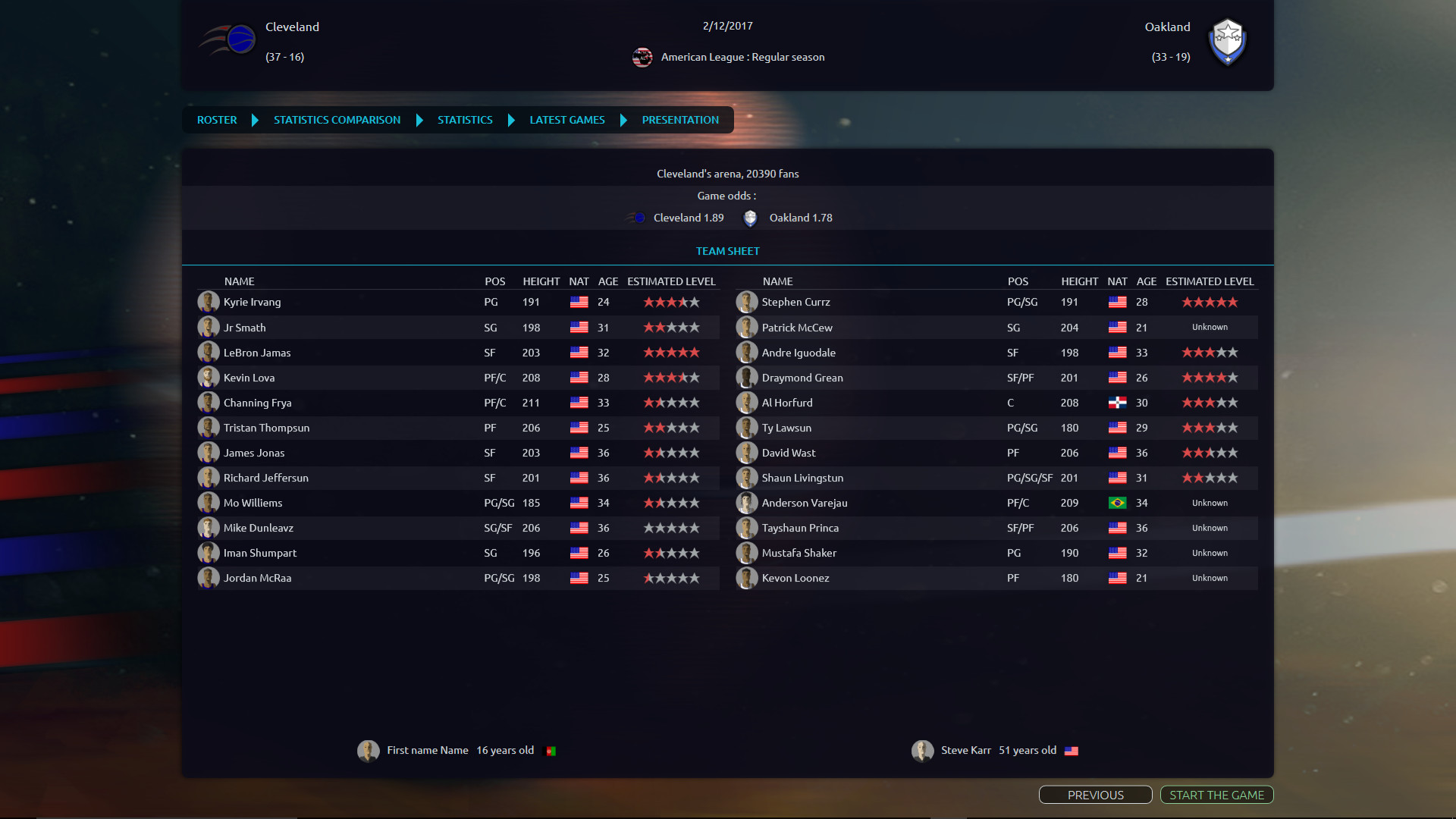 Visuals
There is nothing much to say in terms of visuals in a management sim but whatever Pro Basketball Manager 2017 shows, it shows it neatly. The UI is fresh, simple and user friendly. It lets you in the steep learning curves of the game and does not get clunky even when there are a lot of options trying to clutter the screen.
Overall
Pro Basketball Manager 2017 is a solid management sim, there is no doubt about that. But it is affected by a huge number of issues which take the game from high to low. The horrible latency issues and the bugs are the least of it. Pro Basketball Manager 2017 needs polish and a few patches to solve its problems, but if you are able to run the game properly you will find a good management sim with a steep but rewarding difficulty curve.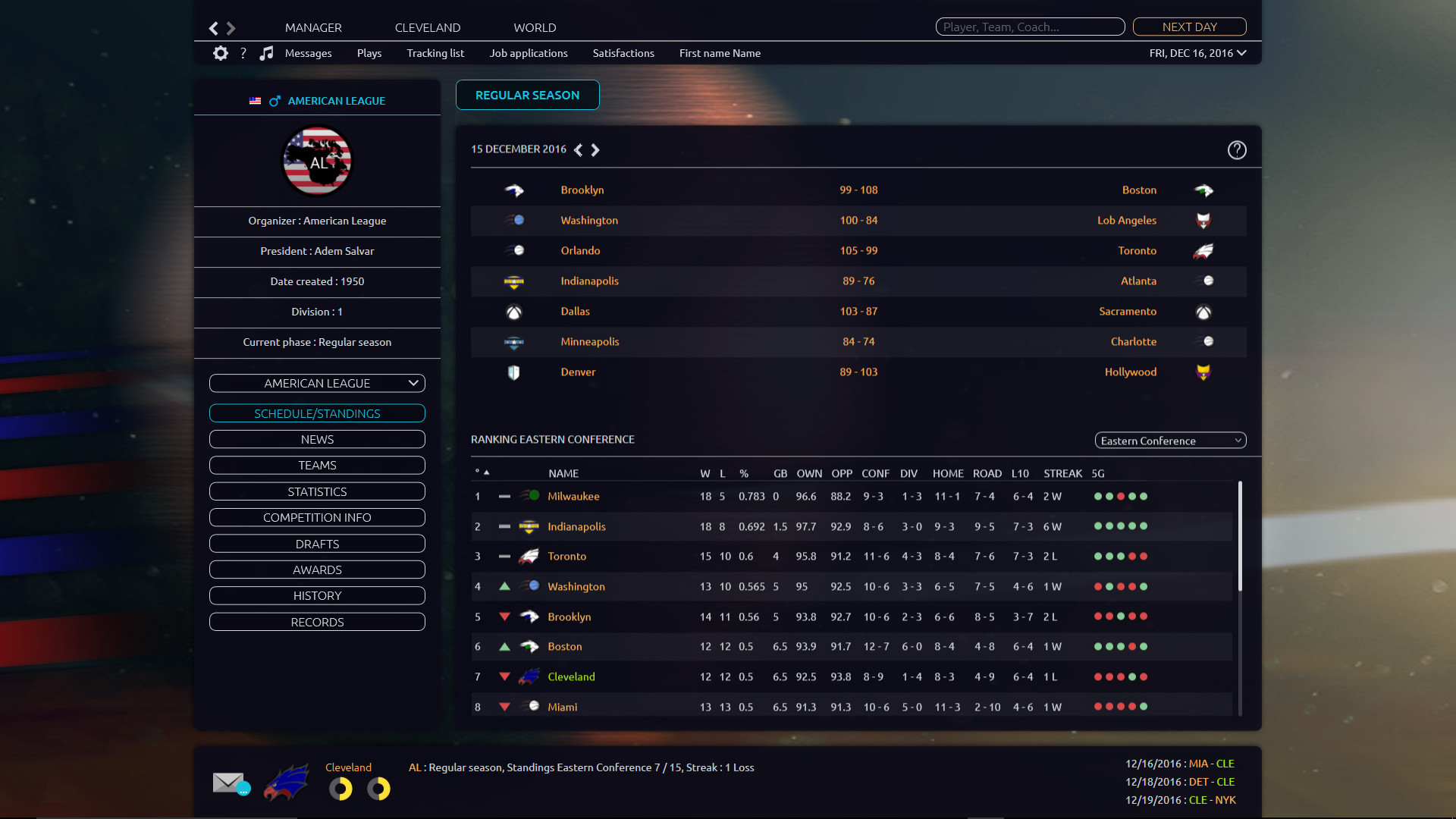 Pros:
+Clean and Simple UI
+Solid Management game sim at its core
Cons:
-Horrible latency issues
-Myriad of bugs
-Bad translation
-Steep Learning curve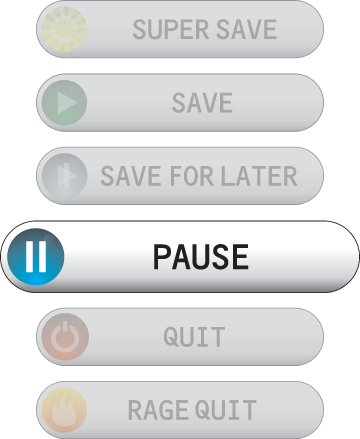 (click on the image to see the rating explanation)