Mantis Burn Racing is developed and published by VooFoo Studios. Their first projects had nothing to do with racing, instead focusing on card & board games along with pool/snooker. Mantis has received far better reception than the previous three titles but a pattern still emerges in concern to the overall pricing of VooFoo games.
Author: UN0W3N
Steam: Released
Developer: Voofoo Studios
Publisher: Voofoo Studios
Genre: Top-down Racing
Release date: 5 July, 2016
Type: Single-player, Multi-player (online and local)
Gameplay
At least the screenshots offer no deceit. What you see is what you get and that is, quite a decent racer indeed. I'm not going to deny its element of fun since Mantis Burn can be quite entertaining until you realize that there's more difference in the cars than in the tracks themselves. Truly, if it would have still been in Early Access, I would have let this misshap slide and hope to see a decent amount of tracks and scenery by the time it fully releases. But in its current state, once you spend more than two hours and the progression allows you to purchase better vehicles, you begin to feel like in a continuous loop as far as the racing tracks are concerned. Reversing them and offering several game modes, doesn't make them feel new in any way whatsoever. As if the variety issue wasn't enough, I was disheartened by how much grinding is required in order to unlock the best cars within Mantis Burn Racing.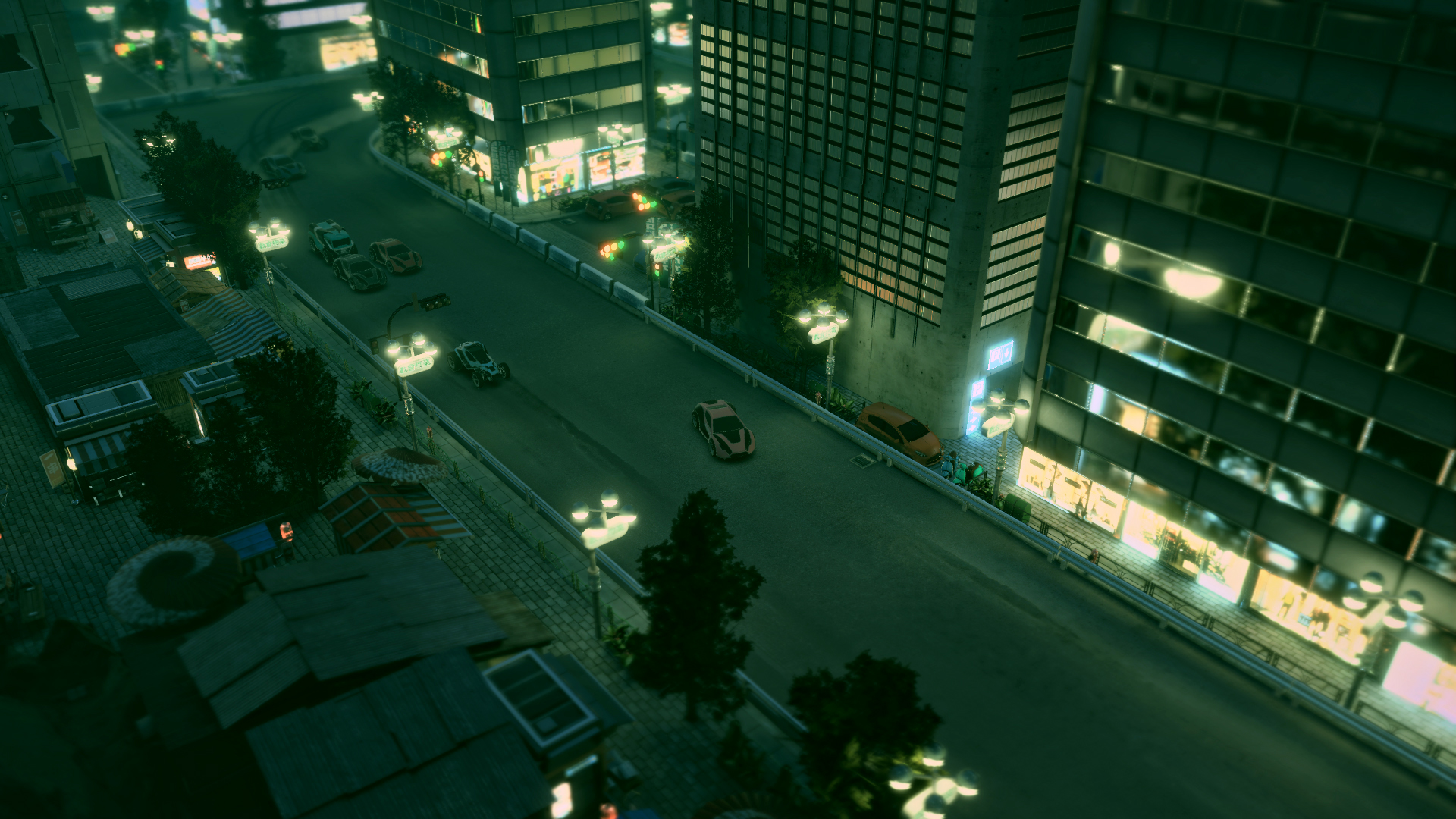 From a gameplay perspective, it looked great on paper: a top-down 3D racer with modern graphics, responsive keyboard bindings, drifting and a logical scale of progression which involved in-game currency (gears) that can be spent on the purchase of new vehicles along with a merit system for the mechanical upgrades. It delivers only in partial terms. With the almost encouraged grinding of previously passed levels, you can gather more than enough gears without the implication of any actual effort. Especially if you rinse & repeat the Rookie League from the beginning of the Career Mode. The upgrades are fairly superficial since they only offer a one-time use and even then you notice a marginal benefit at best. At least you unlock these in limited number so you can't cheat as much as with the currency. The keyboard controls were great in terms of response, though the inability to rebind them might disappoint some players. Still the game runs fine even without the need of a controller. But I cannot stress this enough: it matters not how many cars you have in-game (also spread into three categories: Light, Medium & Heavy) if the racing tracks become familiar to the point at which you barely put any effort in it at all. Finding a perfect balance between the number of vehicles and the circuits, is what makes or breaks a racing video game.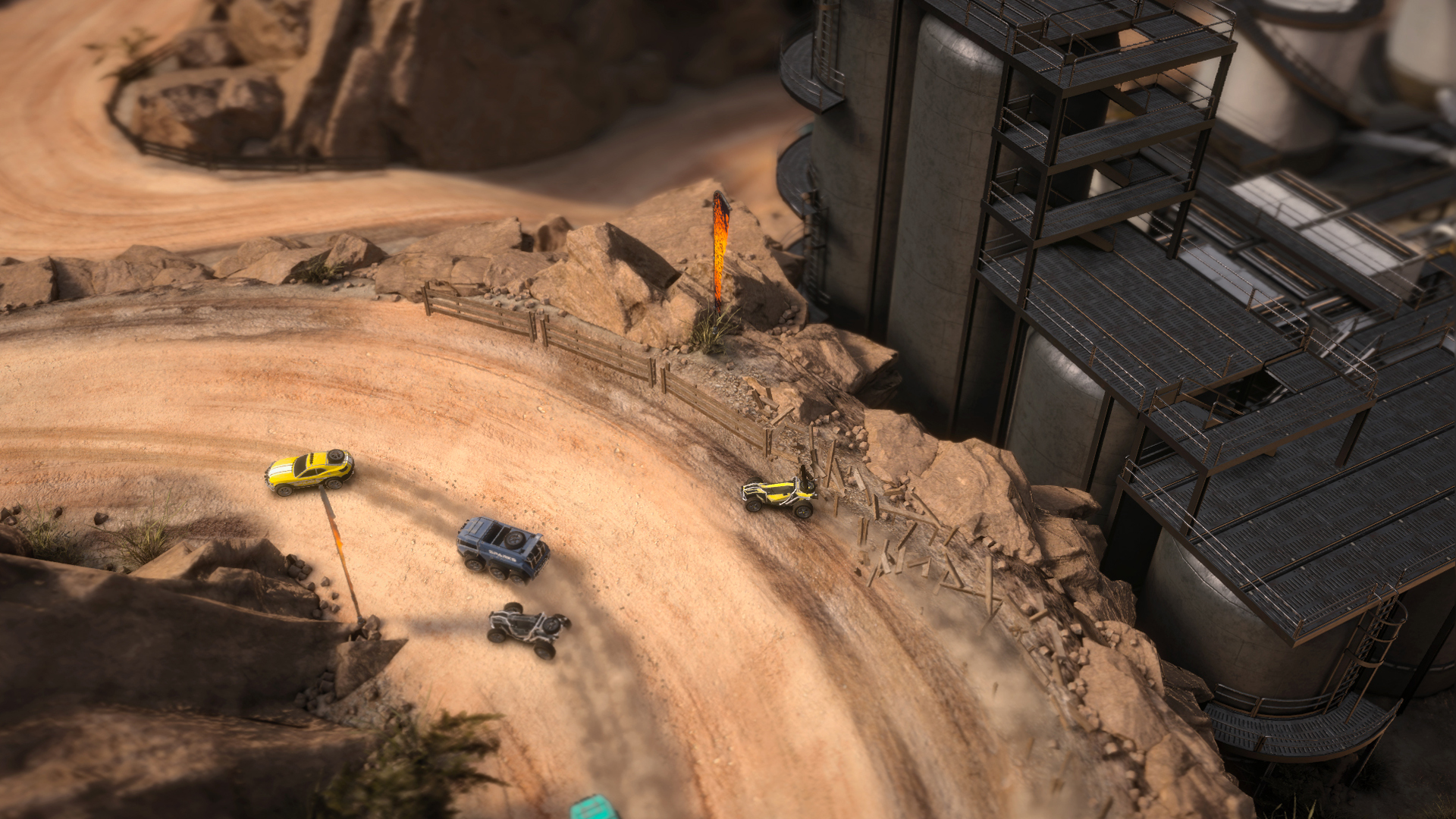 For a top-down racer, Mantis Burn certainly looks the part. While the graphical settings are allowing little freedom over the actual tweaking, running the game maxed out, you can't really complain. It's a smooth experience, the sounds are convincing and even the music doesn't feel repetitive. From the limited selection of tracks and scenery, two major stages stand out: Desert and City. The arid and sometimes volcanic racing circuits offer mostly endurance challenges, while drifting is more at home within the urban sprawls, especially as the game passed the Rookie levels. Combining that with the speed of the cars unlocked late-game, Mantis might be considered better than its counterparts/rivals. If only it had more tracks to show and test.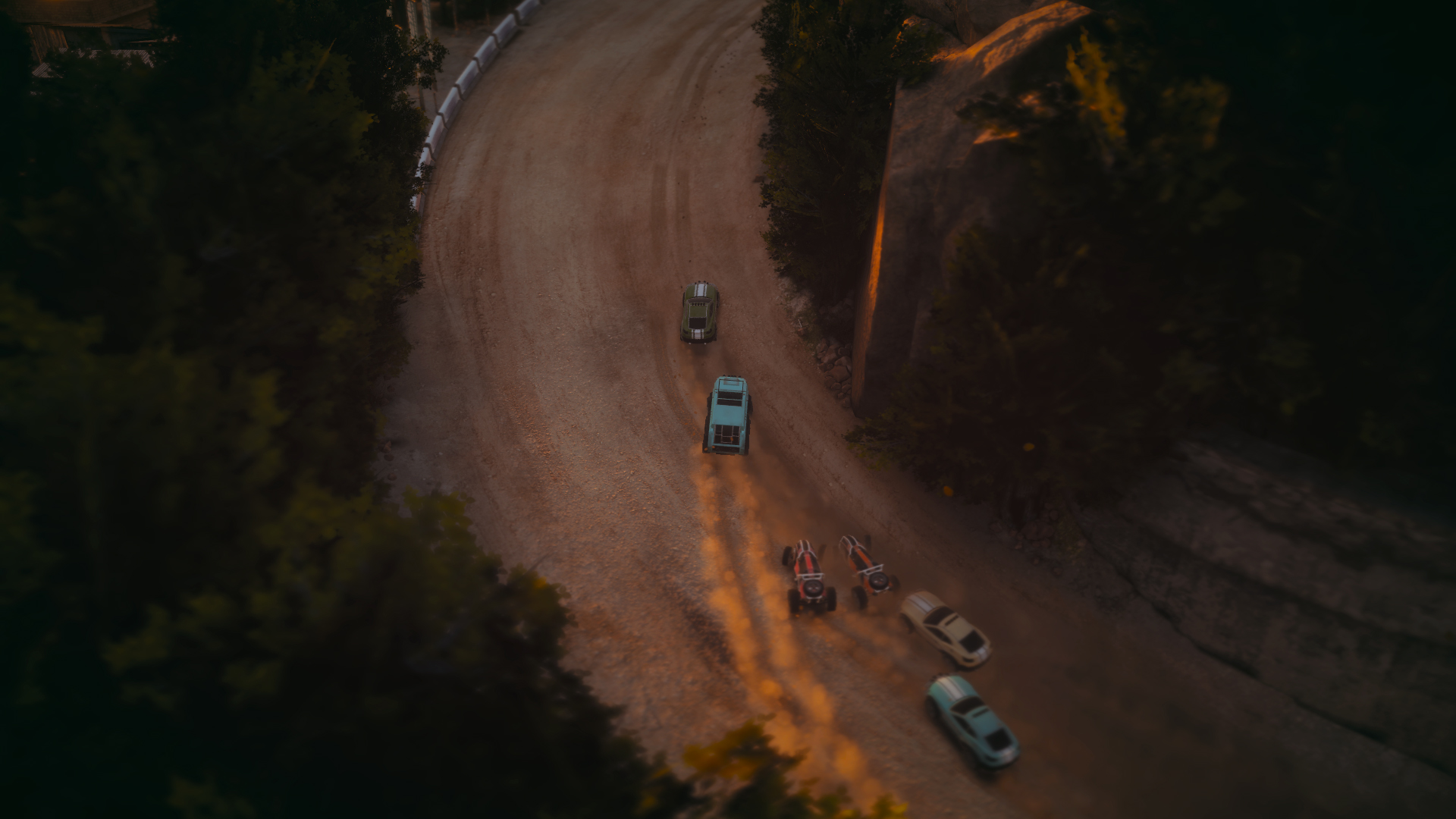 Pros
+ Nice graphics and sounds
+ Sharp control scheme
+ Steam Achievements & Trading Cards
Cons
– Tracks are in dire need of variety
– Slightly overpriced
– Too much grinding to unlock new cars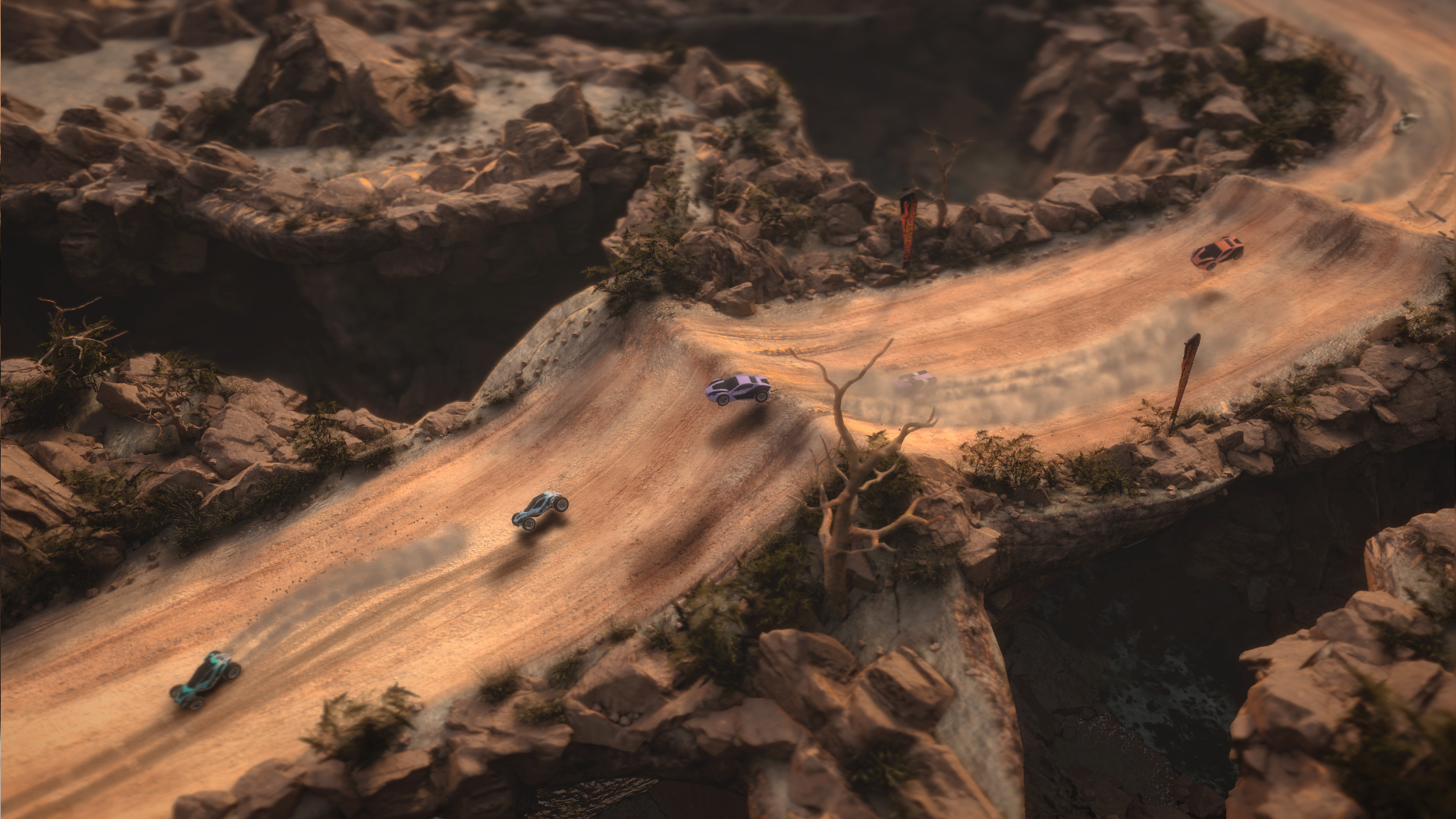 Result / Final thoughts
I still think that Mantis Burn Racing can introduce new stages and environments, which is why I'd still recommend you buy it in the near future and once you find it at some form of discount or bundled. Even with the presence of Trading Cards and its large number of Achievements, it's definitely not worth 16 dollars or euros.
RATING: 65/100