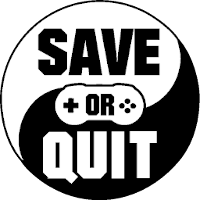 Jan
12
Perhaps being simplistic can make a game look even better!
Chronos: Before the Ashes seems like an unnecessary port, which should be avoided by fans of Souls-like genre.

Oct
16
A visually charming 2D souls-like that however fails to deliver exciting gameplay.

Sep
03
A game clearly derived from the Dark Souls series: will it be able to hit the mark?

Nov
06
SINNER: Sacrifice for Redemption is one of the first few exclusives to hit the Discord Store, but is it good enough to warrant players to jump on a new storefront?

Sep
13
An action platformer with a strong emphasis on combat that takes a lot of inspiration from the Souls series, but does it have what it takes to stand out on its own?
Visualnoveler's Chaos Souls aspires itself to be in the vein of the Dark Souls series and tries to put the core mechanics into a 2.5D action side scroller, but it fails quite badly at it.

Aug
04
Immortal Planet is an isometric weird-science-fiction entry in the "Souls-like" action-RPG sub-genre.