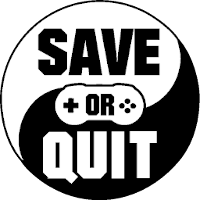 Oct
11
The world is full of maladies and it's up to you to create a hospital capable of treating them.

Aug
15
Somewhere between an entrepreneur's wet dream and a programmer's nightmare, Tech Corp. is a management sim that offers a lot of big ideas with some assembly required.

Dec
04
A successor to the classic game Sim Tower has appeared. Project Highrise is reaching for the skies with a much more sophisticated simulation and the Architect Edition comes with all the DLC in a single bundle.

Oct
29
New game from David Murent, the developer of Starship Corporation

May
02
Incoming message to all the equipment at my base: stop breaking.

Feb
15
Swiping left and right has become quite a natural gesture for the current generation of young adults taking advantage of dating apps such as Tinder. More than a gesture, swiping became a form of expression. Swipe right to give your […]

Jan
08
We have seen procedurally generated characters, procedurally generated planets, procedurally generated weapons, procedurally generated levels… What is less common is procedurally generated stories.

Nov
19
Franchise Hockey Manager 3 is developed and published by Out of the Park Developments. They seem to specialize on making sports management simulators such as the much better, Out of the Park Baseball 17. And I would have to be […]