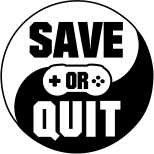 Jun
12
KIDS is A short interactive animation about managing crowds.

Jan
14
Dripping with Lynchian style and a captivating mood, Paratopic is a welcome new addition to the underrepresented genre of psychological horror in interactive storytelling. Though a quick game overall, the game's hidden secrets and ambiguous story make for an indie […]

Jul
16
An intense first person shooter that delivers a twisted and average narrative of tragedy, modern crime drama, and supernatural horror… But the gore is awesome!

May
23
The real horror is only having frozen lasagna to eat.

May
20
A beautiful, but flawed mini-masterpiece, FAR: Lone Sails has some wonderful scenes coupled with some frustrating bugs.

Apr
08
The Long Reach begins to tell an interesting story of human endeavor gone very wrong, but it runs out of puff before it's really gone anywhere.

Jul
26
Decorate your beautiful table with this comic! Your guests will surely be enamoured.

Apr
20
I guess you didn't need that arm after all