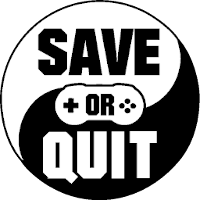 Feb
20
Greetings, Reaper, and welcome to the job. You are to decide the fate of mankind, one profile at a time.

Feb
16
One of my favorite indie franchises is back!
A highly unique and evocative RPG that suffers from short length and lack of better challenge.

Sep
28
Kind Words is challenging anonymous people online to be helpful and nice with surprising results

Aug
08
From sculpted sandbars to trailing tributaries, the water themed god-game Tidal Tribe is no day at the beach

Jul
17
Fun AND Relaxing, definitely worth checking out despite Early Access!

Apr
14

Apr
06
Make Sail lets you build your own boat and sail it in a strange fantasy water world where seagulls guard islands and jellyfish can be harvested for energy.
Dec
14
Lantern is developed by Storm in a Teacup and published by 1C Company. Dev team has had their fair share of atmospheric projects on Steam and I'm pleased to notice that all that previous experience was put to good use […]