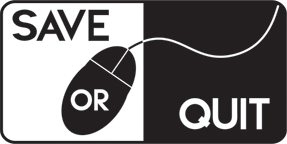 Sep
12
A Battle Royale inspired by STALKER.

Sep
11
Battle Royale and MOBA had a baby, and it's beautiful.
Will you become a foot soldier, a tank driver, a medic or something else? Enlist in the war effort today and do your part!

Feb
23
Peak Angle: Drift Online is a pseudo-online multiplayer racing game. The title is unique as in it's not a conventional sort of car race. The challenge of the game is not to get from point "A" to point "B" the […]

Jan
21
Woodle Tree 2: Worlds is a 3D open-world platform / exploration game set in a very colorful and bright fantasy world, populated with a variety of creatues, including sentient leaves, flying squirrels and others.
Jan
08
Guardians of Ember is an early access game which plays like a combination of Diablo and WoW. Is it good enough to be on your watch list or should be dumped in the sale bin of steam? Let's find out:
Dec
11
Self-proclaimed as "Quake meets Duck Game", Arkshot is an online first-person archery game developed by Code Avarice. But how does it hold up? Let's find out.
Dec
08
Runbow is a 9 player party platformer action game which has some cut throat multiplayer battles. Does it race away to victory against its other competitors or gets sweeped across in its own colours, let's find out:

Oct
20
Marooners is a collection of multiplayer mini-games with the potential to be quite a lot of fun. There is no single player component to this game so you will either need to enlist some friends or hit the online matchmaking […]
MOBAs have never been a type of game I liked; it's not one specific thing, it's just the entire bundle doesn't appeal to me. Excluding this game, the only one I've played is League of Legends, which I only played […]