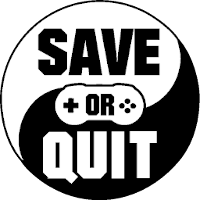 Dec
31
Humanity has survived the apocalypse. It's now time to wake them up from cryo sleep and start anew.

Jun
10
Pick your element and save the city while passing your magic school finals.

Apr
12
Oneiros is a very enjoyable adventure game with some gorgeous graphics, an interesting (If predictable) story, and a great soundtrack. Definitely worth checking out.

Jan
28
Piece together the story by watching through the database of video footage of private conversations.

Jan
20
The beginning of a promising dystopian future RPG series with tactical battles.

Jan
19
Another great and gripping sci-fi story about a highly probable dystopian future to add to your list.

Nov
10
A breathtakingly beautiful and very poignant re-telling of Frankenstein by Mary Shelley.

Apr
03
Kona is a narrative driven first person exploration game set in the fictional Lake Atamipek in Quebec, Canada. The game has recently been released after a successful year on Early Access, which allowed the developers to polish the experience as […]
Mar
17
A House of Many Doors was successfully funded on Kickstarter back in September of 2015, and after all this time it has finally become available for everyone to enjoy. That said, comparisons to Sunless Sea seem to be unavoidable, and […]