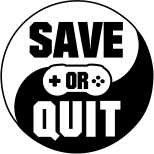 Nov
23
Sparklite is a charming game that leaves you wanting more

Nov
06
Stranded Sails – Explorers of the Cursed Islands: A Great Adventure For Children, but Adults May Be Disappointed

Aug
31
Sailing somewhere between a game and a therapy session, Solo: Islands of the Heart asks a lot of you to enjoy a niche experience.

Mar
30
RIOT:Civil Unrest takes momentous global conflicts and reduces them to a simplistic pixelated tug-of-war, lobbing in a few Molotov cocktails for dramatic effect.

Jan
09
Crimson Keep is a first person action RPG. Descend into an ever-changing labyrinth full of monsters, traps, treasure, repetition, missing content, broken achievements, and terrible RNG.

Apr
08
The Long Reach begins to tell an interesting story of human endeavor gone very wrong, but it runs out of puff before it's really gone anywhere.

May
26
The name of the game is in the name of the game.

Oct
18
Meridian: Squad 22 is a 2016 Action RTS game developed by Elder Games. It's hard to put my feelings for this game into words, because there's a lot to talk about this game, yet really so few in the same […]

May
02
Author: Raven (Jim Franklin) Steam: Released Developer: Odin Game Studio Publisher: Merge Games, Excalibur Genre: Open Sandbox Survival Release date: 3 March 2016 Type: Single–player, Multi-player I'm a big fan of sandbox games, primarily because I hate being told what to do, and secondly because it […]