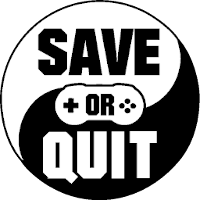 Oct
15

Jun
10
Pick your element and save the city while passing your magic school finals.

Mar
17
Witches aren't bad, right?

Feb
18
An old-school style JRPG with some new approaches to the genre.

Oct
23
Step into the shoes of a Hawaiian native as he fights against the odds to rescue his son and liberate his island from the malevolent forces that have corrupted it.

Jul
23
If you ever wanted to experience a text-adventure with modern polish without feeling entirely lost, then this is far from a bodge job even though it is a sci-fi tale of Bodgers.

Jun
29
Manage resources, conquer new floating islands and send out autonomous flying heroes.

Mar
03
 Kronos is essentially a top-down, 2D hack 'n slash game with RPG elements. You will find yourself impersonating the son of a great alchemist who recently disappeared while performing a dangerous experiment: with his last ritual, he wanted to save […]

Oct
31
Yes yes, you can read this review, it is safe. No trap guaranteed. Just click here to display it, then scroll down a little bit, then BOOOOOOOOOOOOOOOOOOOOOOOOOOO!!!!!!! Are you ok? If you are allergic to jump scares, perhaps you should […]

Jul
02
Author: Raven (Jim Franklin) Steam: Released Developer: BeautiFun Games Publisher: BeautiFun Games Genre: Action, Adventure, Indie, RPG, Strategy Release Date: 20 Apr, 2016 Type: Single-player, Co-op I remember the '80's. Well, most of it. It was all shoulder pads, big […]