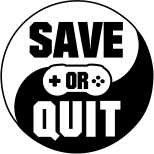 Jan
12
Dystopian cyberpunk sci-fi meets psychological horror in this gripping detective story.

Dec
19
Happiness is mandatory, but will this game actually make you happy?

Sep
27
Theorize. Experiment. Repeat. Learn how to pilot the mysterious machine…or die trying.

Aug
09
A solid entry to the franchise that tries too much and perfects too little

Dec
11
Nightmarish old-school FPS with aerial movements.

Aug
27
We Happy Few has a masterfully crafted setting with top notch writing and competent art direction. However, even though it nails the tone and delivery it does not save the game from feeling poorly designed and overpriced.
Dec
04
Beholder is a genre-defying game in the sense that it feels like a mashup of a bunch of ideas taken from several other contexts and put together into one nice package. The game takes place in a dystopian setting, which […]

Sep
26
When I first came across DreamBreak I was really excited by what I saw, the gorgeous pixel art, the lovely soundtrack, which you can listen to in the trailer, and the feeling of a dystopian USSR made me crave for […]