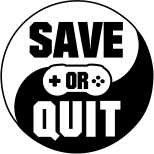 Mar
14
No wonder they sent me, the officers here are barely prepared.

Feb
15
*Sniff sniff* I smell a murder.

Jul
11
Unforeseen Incidents is a point-and-click adventure game with a very interesting story and enjoyable puzzles.

Mar
31
Hey man, why don't we just play some board games.

Feb
09
I contradict you with…THIS piece of evidence to show you do know what I'm talking about! Now give me the dirty details.

Jun
04
A silent spy is a dead spy.

Mar
03
I could tell this review was gonna be trouble as soon as Red called me up about it: he had that tone in his voice you couldn't mistake. When the game came in the door it didn't make things much […]

Jan
04
What would you ever do if you lost your memories in a tragic attack? If you happened to be the only survivor, how could you get your memories back quickly? The Butterfly Sign takes this and runs. In this first […]
Exploration titles have been releasing off and on for the past couple of years and many tend to devolve into story-driven walking simulators with a bit of object interaction. I was getting a very similar vibe when I played through […]
Dec
01
Renoir is developed by Black Wing Foundation and published by 1C Company. Dev team has been active on Steam for the past two years and this can be seen even in the case of the reviewed game today. It's both […]