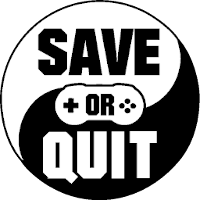 Tag: daedalic entertainment

Jul
14
Create and lead your undead squads to take over the world in this tactical turn-based RPG.

Jan
19
Another great and gripping sci-fi story about a highly probable dystopian future to add to your list.

Dec
14
A side-scrolling adventure game with time travel elements that seems to fall short of its ambitions.

Jan
16
Aer Memories of Old, developed by Forgotten Key and published by Daedalic Entertainment, is an open world adventure where you can quickly transform into a bird and travel between islands floating in the sky where hidden sanctuary temples lay ready […]

Jun
24
The Long Journey Home is a space adventure with rogue-like elements. Can you survive the journey home? Not on your first try, I'd wager.
Dec
26
Set in feudal age Japan, this spiritual successor of the great Commandos series captures the feeling and charm of its mentor perfectly. You'll immediately notice many similarities between your teammates and the commandos, and you'll also find yourself comparing the […]

Dec
24
Oh no! A tribe of savages has ransacked our village and kidnapped the Shaman! I am overcome with grief and sadness and OH MY GOD THIS IS SO PRETTY! LOOK AT THESE LITTLE HUTS ON FIRE!