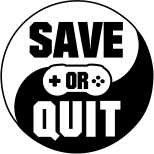 Jul
17
Fun AND Relaxing, definitely worth checking out despite Early Access!

Aug
09
ValeGuard is a mix of city builder, tower defence, and RTS combat. It has some nice ideas, but ultimately falls a bit flat.

Oct
10
Community Inc is a new entry in the city-building genre. Can you create a thriving and happy community — and then sell it for maximum profit?

Jul
30
Games come in a variety of difficulties and complexities. There are platform games such as Sonic the Hedgehog on the Sega Megadrive and Mario on the NES that require little more than a button push at the correct time […]