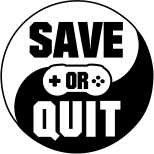 Sep
04
A newfound meaning for adding Salt on Eggs.

May
15
Shake-down enemies with your fists or your wallet in this quirky beat-em-up by Nippon Ichi.

May
08
Have you ever had one of those mixed up days that just didn't go as planned? I think everyone that's had one knows what I'm talking about. For some people it's the end of the world, for others it's a […]

May
06
This high school RPG is funny, surreal, and unique.

Mar
29
Ni No Kuni II is a visually splendid JRPG with a very good combat system, a quite original and interesting setting, decent characters, and promising story line. The guys at Level-5 did a good job making this game a new, […]

Oct
06
Citadel: Forged with Fire is a huge Early Access fantasy sandbox game, complete with combat, crafting, building, taming, and a beautiful world to do it all in.

Aug
04
Immortal Planet is an isometric weird-science-fiction entry in the "Souls-like" action-RPG sub-genre.

May
09
Necropolis is a rogue-like action role-playing game with a unique graphical style and a good sense of humour, but flaws and limitations leave it falling short of its potential.

Apr
01
Nier's second installment is a flawed gem – perhaps an intentional one.