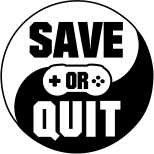 Apr
24
The arduous but rewarding path of the shinobi
Mar
25
Vikings, and Jotuns, and Trolls! Oh, my!

Dec
22
Deck building meets roguelite dungeon crawler, what's not to like?

Aug
27
We Happy Few has a masterfully crafted setting with top notch writing and competent art direction. However, even though it nails the tone and delivery it does not save the game from feeling poorly designed and overpriced.

Jul
16
An intense first person shooter that delivers a twisted and average narrative of tragedy, modern crime drama, and supernatural horror… But the gore is awesome!

Jun
21
Wonder Boy: The Dragon's Trap : Why a Game Save File from '89 Warrants Playing Today.

Apr
04
Attack on Titan 2 comes out slashing and flying though the air in what looks like the world's most deadly Cirque Du Soleil show, and I love every minute of it.

Jun
09
From the minds behind Rex Rocket comes another retro homage.