TT Isle of Man Ride on the Edge 2 is an exhilarating racing game that requires precision and skill. Gladly Recommended
Released:
Steam
Type: Single-player/Multiplayer
Genre: Sports, Racing
Developer: KT Racing
Publisher: Bigben Interactive
Release date: 19 March, 2020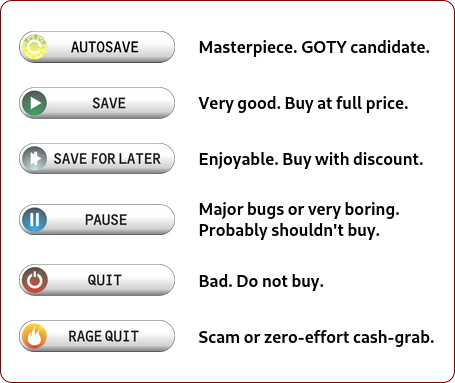 Intro
TT Isle of Man Ride on the Edge 2 is a technical racing game that's themed around the TT Isle of Man motorcycle racing circuit. This sequel features many new upgrades such as new physics, 17 new tracks, 18 motorcycles, and realistic rider movements. I've never played the first game in this series so this review will be based on this sequel alone and won't have any comparisons between the two games. If this sounds like your type of racing game, do read on, there's quite a bit to cover in the game.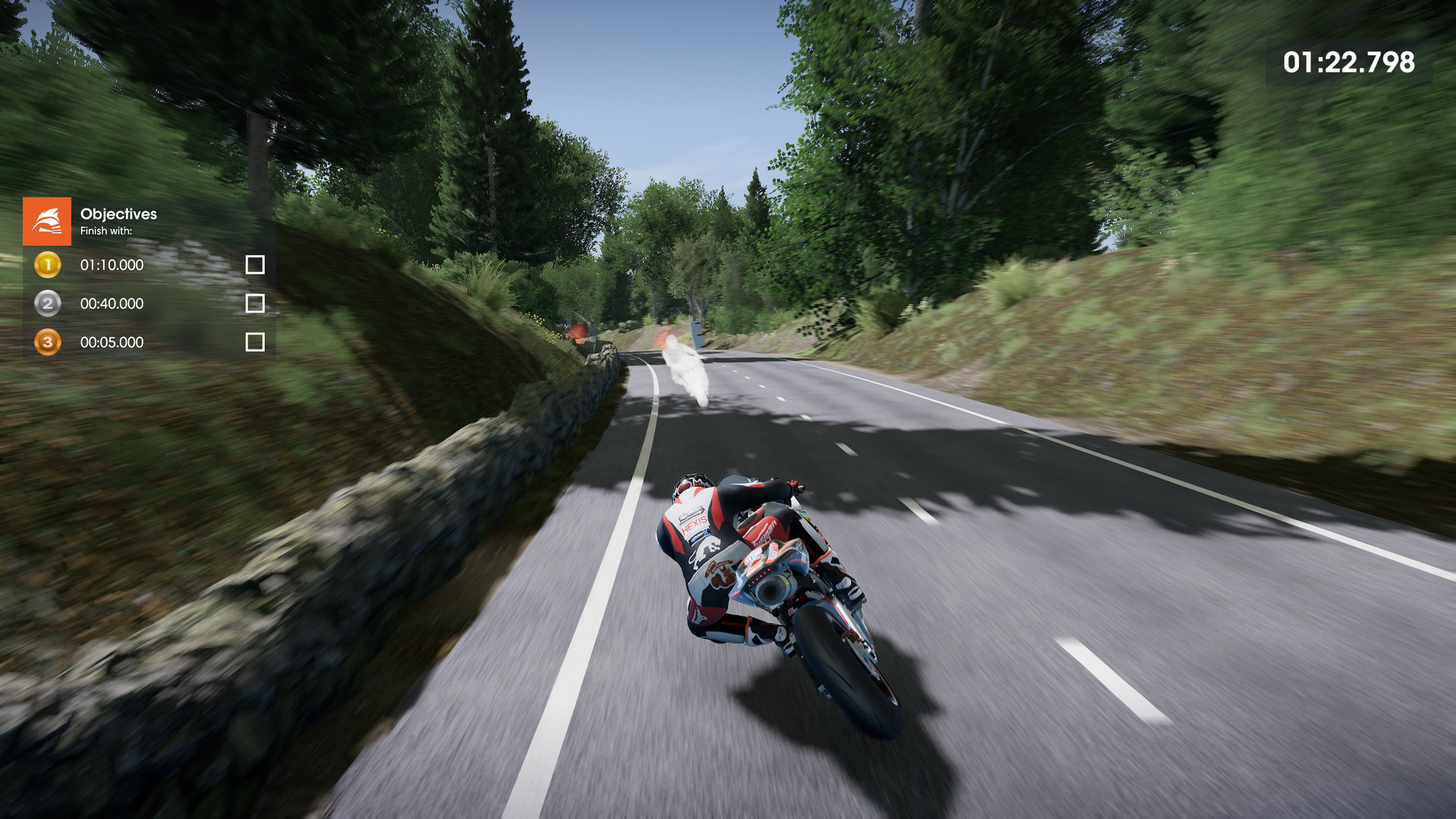 Game Modes
TT Isle of Man 2 features quite a few game modes to choose from. In single-player, you can choose from career mode, quick race, time trial, free roam and the tutorial. The tutorial is loaded at the start of the game to go through the basics of the game but it can be reloaded at any time in the single-player area. Career mode is the main game mode and it takes you through your TT Isle of Man career as you start as a rookie and work your way through the ranks in order to take part in the TT Main event. We'll get into more of what career mode is all about shortly. Quick race works like any other racing game allowing you to choose various parameters such as bike type, weather, track, location, and many other options to race at any time. There's a very nice selection of options available so you can use this mode to practice. I myself practiced by setting each course to 1 lap so I could learn to effectively take corners, and it helped a great deal too. Finally, free roam is as the name suggests, it allows you to freely drive around any location in the game like the UK, Isle of Man, or Ireland. This can also be used to practice as there's no pressure of losing a race.
The second major game mode you can play is multiplayer. The game features both online multiplayer and an offline multiplayer mode which allows you to play it in split-screen with a friend. You can play with up to 8 players locally so it gives you a lot of potential opponents, you'll just need a pretty huge screen to fit all of the different blocks for each player. Other than that, setting up a game is exactly the same as in a single-player quick race.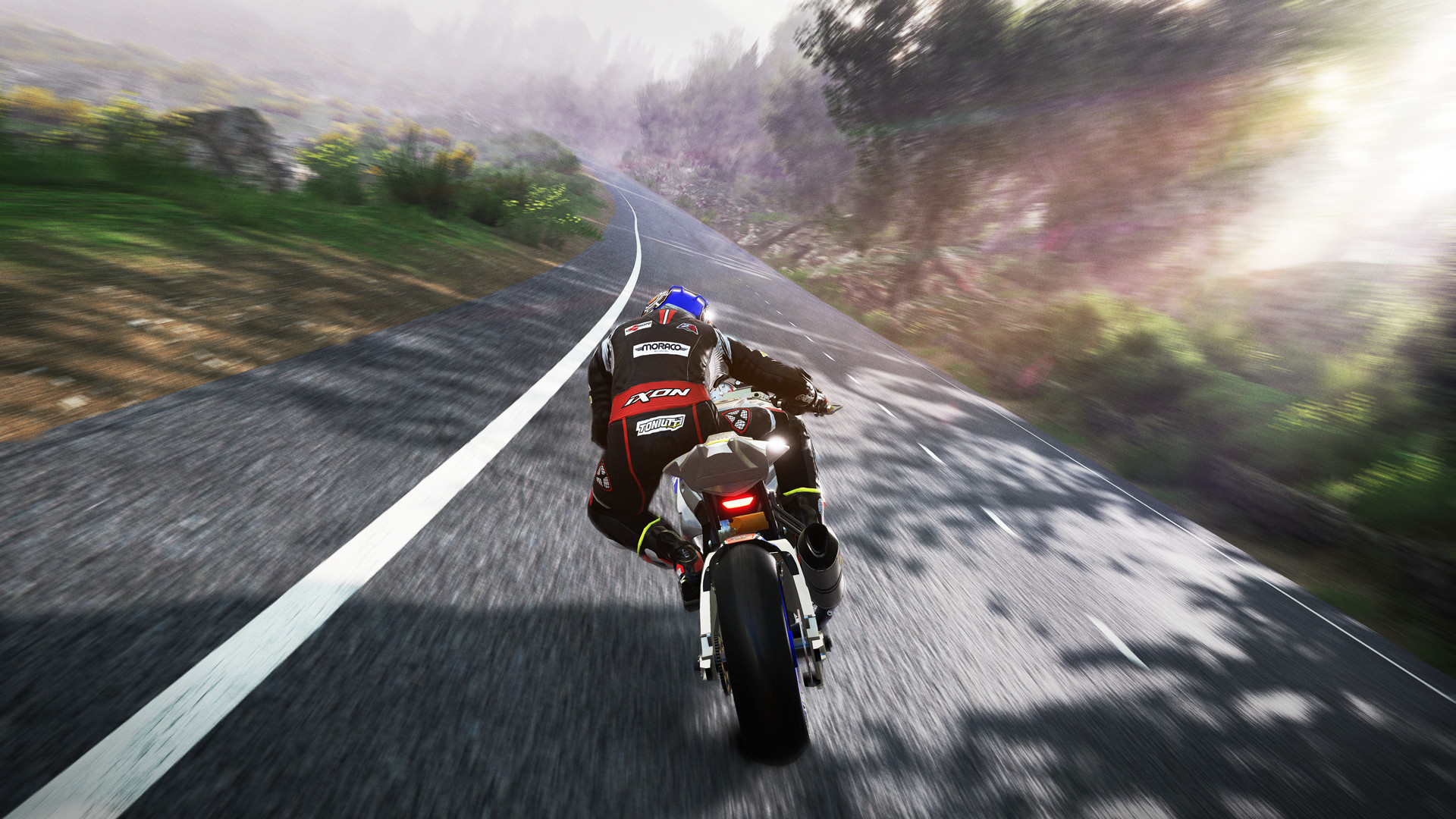 Career Mode
The career mode in this game was surprisingly in-depth and gave you some equally surprising freedom in how you wish to proceed. On your racing calendar, you're often given a choice between events of differing difficulty. It's recommended that if you're just starting out with the game to stick with the easy events until you're used to the handling and tracks as it can get pretty brutal and crashing even once can cost you the win.
Career mode also allows you to purchase your bikes from a plethora of brand name bikes including Yamaha, BMW, Honda and Kawasaki to name a few. There are even a couple of classic bikes from the 70s and 80s included in the game. Each motorcycle has parts that can be purchased and equipped to make your bike that much more powerful but these require money to purchase. The money earned is limited by the difficulty level you play on but it's also altered if you restart a race in progress. If you restart too many times, your winnings can be docked by up to 50% so it's a good idea to finish the races if you can.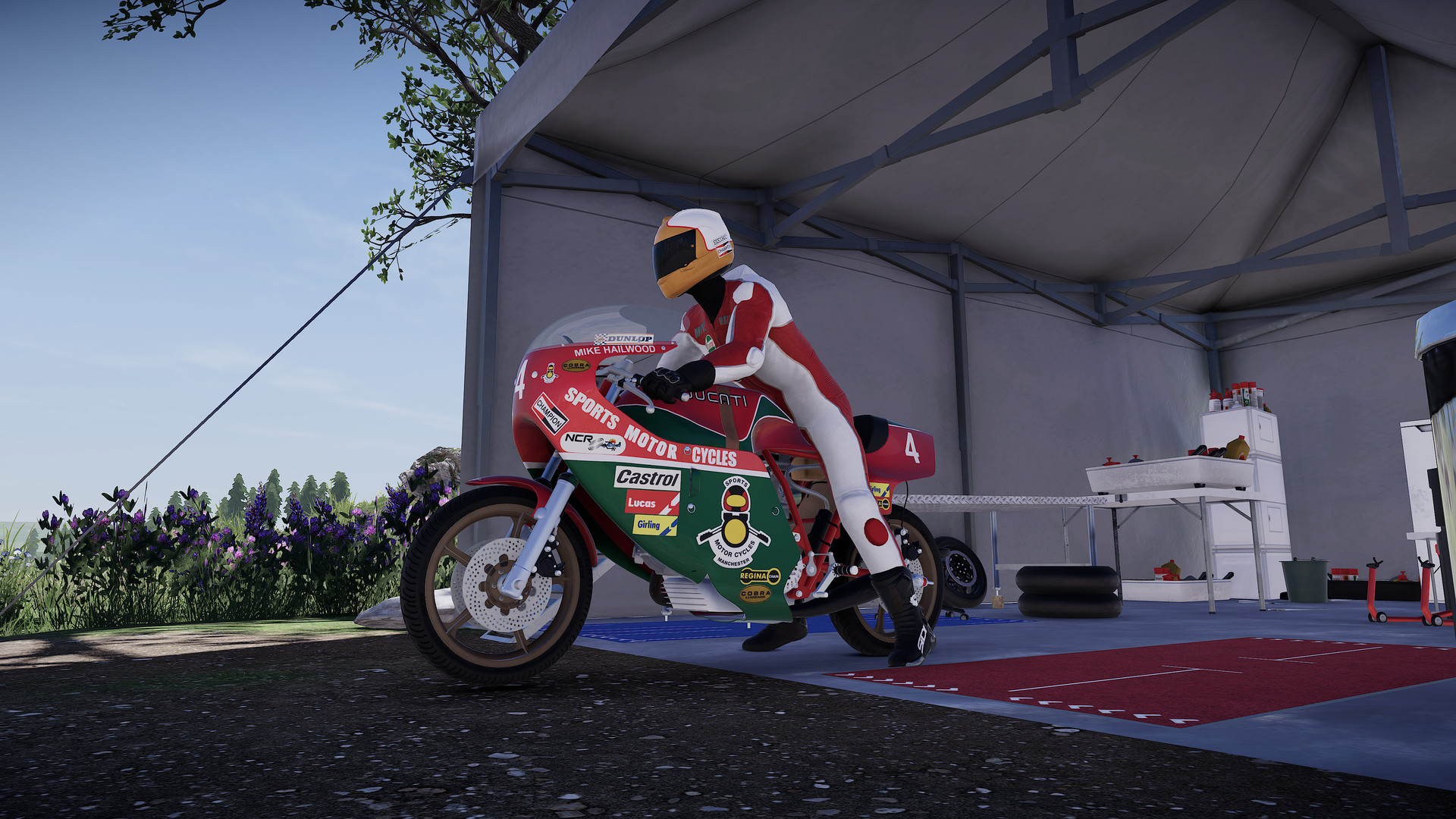 Verdict
Overall, TT Isle of Man Ride on the Edge 2 has been quite the thrilling (And challenging) racing game that really pushed my skills to the max. I'm quite happy that I gave this game a chance because it's definitely right up my alley as far as racing games go and I enjoy it a great deal. The thing I enjoy most about this game is its requirement for precision. This increases the difficulty by a lot but it's incredibly satisfying when you're able to outmanoeuvre bikes that are more powerful than yours by taking turns quickly but efficiently so as not to crash into the wall (Which I've done many, many times over the course of playing this game). It's also incredibly satisfying coming in the first place because it takes skill in order to do so. In the end, I'm going to save this one, I really enjoyed it and even though I can't compare the first game with this one, I can safely say that it's a solid motorcycle racing game and one of the better ones that I've played in recent memory. Definitely recommended.