Released:
Steam Early Access
Type: Single-player
Genre: Platformer, Roguelike
Developer: SouthPAW Games
Publisher: NEOWIZ
Release date: 19 Feb, 2020
Good luck, skeleton!
Role reversals aren't too uncommon in video games, but they tend to crop up the most in indie titles. Makes sense, as they often need the most help standing out, and flipping things around can be a neat way to do that. There are always degrees of playing as the bad guy though, and Skul the Hero Slayer is a roguelike in Early Access that opts for the more light-hearted. You play as the titular Skul, a runty member of the Demon King's Skeleton Guard – and the only member still standing after a human attack has ransacked the castle and kidnapped ever official inside. Suffice to say, you have a bone to pick with them.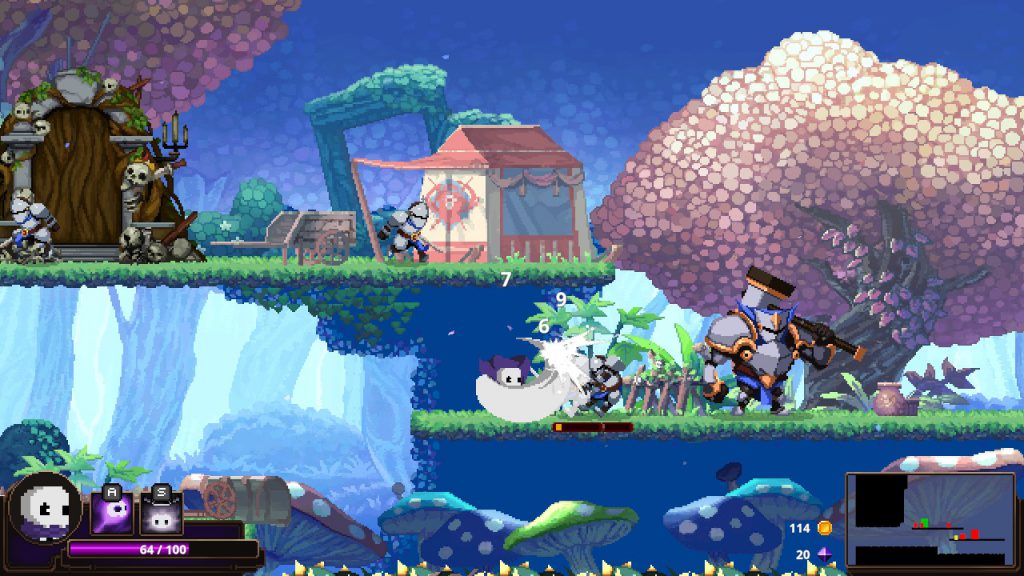 Obvious jokes aside, the hero being a skeleton isn't an arbitrary decision, but something most of the gameplay is based on. In his default form, Skul can smack enemies with a leg bone (not his own) and throw his head like a projectile attack. Throughout your journey though, you'll find heads from the other members of the Skeleton Guard, which will change your moveset entirely. These differ in rarity, with some being minor changes like the Clown who throws exploding knives, up to big changes like the Grim Reaper, which has wide attacks, can set the ground ablaze, and sends out homing projectiles whenever you kill an enemy. It's definitely in the style of say, Binding of Isaac, where one item can drastically change how you play, although without as many hoops to jump through and no chance of it backfiring, since you get the chance to experiment with new heads. You can equip two at once, and each has an attack used upon swapping to it, for even more variety.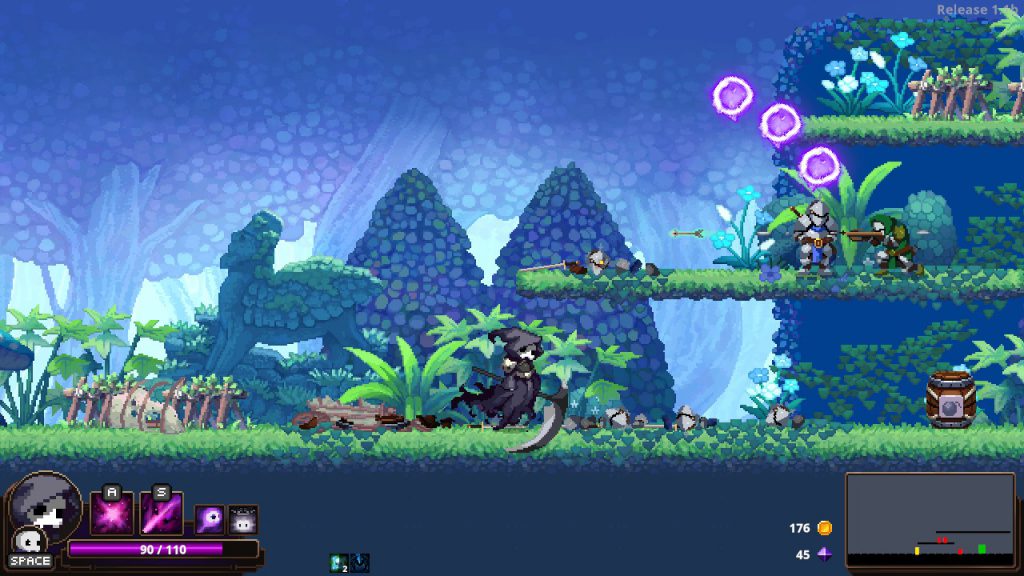 As that might imply, the game is pretty combat heavy, with each room having a fair amount of enemies and often some ambushes – you'll often have to wipe them all out to open the exit gate. Combat is pretty fun, as it's not hard to chain moves together that wipe out a whole group of enemies within seconds. You still need to be careful, of course, and the game does mix it up a lot with hazards and trickier room layouts. There are also mini and main bosses which don't mess around. Fortunately, there is meta progression in the game to increase your stats, and NPCs to rescue that provide you with other bonuses.
Visually Skul is a very pretty game, with some lush pixel art on the characters and backgrounds. Everything also stands out like you'd hope it would in a game like this; it's clear when enemies will attack, what stage elements are dangerous, and so on. I never felt like the game cheated me out of a hit.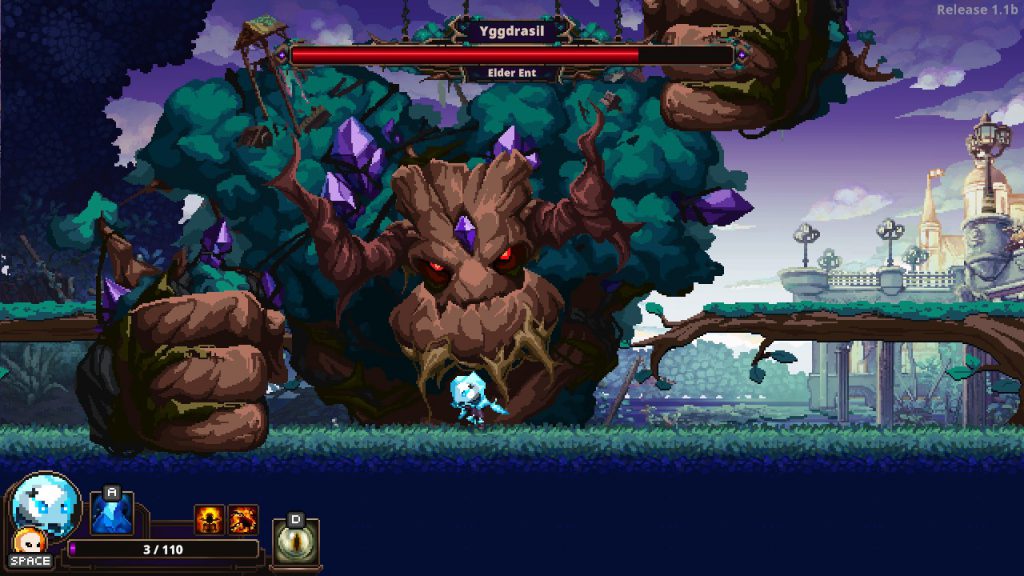 Verdict
Skul the Hero Slayer currently has three chapters to it, each with their own obstacles and bosses. The fourth and final chapter is slated for the second quarter of 2020, and it's looking like an example of early access done right. There's already a lot of content in the game and what's there is fun. I think it'll be a solid release when it does, and might be worth picking up now, since the price will go up on release.