According to the SoQ staff
With only a few days left of this year, we are ready to take on a new year of games! Here are the most anticipated games that will (hopefully) come out in 2020, according to us.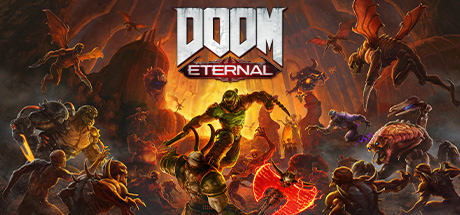 rgk: There are a few indie projects and mods that I am awaiting eagerly, but the game I am most excited about is DOOM Eternal. While I hailed DOOM (2016) as a breakthrough in modern shooters with its brilliant forward momentum (thanks to its health system tied to the delicious Glory Kills), I was never as enthusiastic to revisit the title as the original DOOM. The reasons why are twofold: 1) some early levels are a bit dull, and 2) tying exploration to weapon and character upgrades made for a fun first experience, but having to stop for secret hunting and platforming during each subsequent walkthrough quickly gets old. Due to the excellent combat systems and gorgeous art direction, I am certain that I will have a blast with DOOM Eternal—at least during my first run. What I really hope for, is that this time the game will let me easily replay it for intense sessions of fast-paced fun.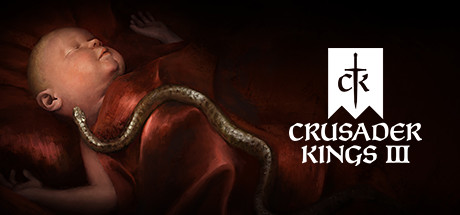 Wraith_Magus: As primarily a strategy and role-playing gamer, the coming year leaves me positively spoiled for choice for games from franchises I've been fans of going back even as far as my childhood. KOEI's historical simulation games like Uncharted Waters were some of the first games I ever watched the adults around me play, and when I was too uncoordinated as a four-year-old to play action games, I could play games like Genghis Khan or Romance of the Three Kingdoms. It's been overshadowed in mainstream games journalism by the spin-off Dynasty Warriors, but KOEI's classic historical simulation games still have a unique blend of role-playing and strategic gameplay three decades after they started making them, with only Crusader Kings possibly coming close. What makes me spoiled for choice, then, is that Romance of the Three Kingdoms XIV and Crusader Kings III are both landing in 2020.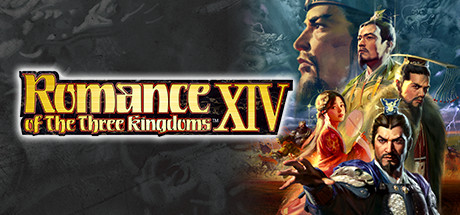 Further, the venerable "beer and pretzels" hex-based WW2 strategy game Panzer General's spiritual successor Panzer Corps is getting Panzer Corps II, as is (original) X-Com spiritual successor Xenonauts getting a Xenonauts 2. Finally, while it is actually just a Steam release of an existing game, I cannot go without mentioning that Dwarf Fortress is finally being given an official user-friendly interface and being put upon Steam. I must start slashing my food budget to squirrel away enough money to be ready to have enough to throw at my screen in the coming year.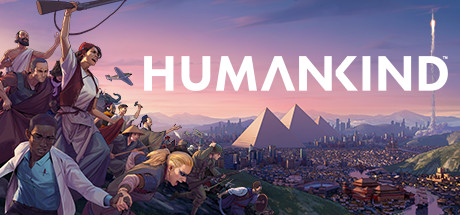 Aurumlamina: The last few years have been a bit slow on non-DLC releases that have excited me, but 2020 is shaping up to be a year to remember. One of my favorite games of all time, Crusader Kings II (now free to play), has a successor coming out in Crusader Kings III, which looks as if it's going to improve the formula in every way. Also from Paradox Interactive, Empire of Sin has me hooked with its mobster theme, which I can't wait to see combined with the strategic depth and immersion that no other publisher can top. The Endless Legend developers are cooking up a Civilization-like in HUMANKIND that I can't wait to get my hands on as the previews so far seem as if it might even be able to topple the legendary king of 4X strategy. Rumor has it that Mount & Blade II: Bannerlord might finally be released as well, which I'm only one voice in a crowd of many that is sighing a breath of relief after years of waiting, though I certainly hope it can compete with its own hype. Dwarf Fortress, a simulation strategy game that's continued to be developed since its release in 2006, is also a huge contender, and I'm sure I'll waste far too many hours playing it. Last, but certainly not least, we've got Evil Genius 2: World Domination on the way. It's been far too long since I've been able to play a Bond-esque supervillain, and my giant death laser finger is already itching. Stellaris is also getting another DLC, Federations, that I'm looking forward to. Here's to hoping that all of these titles end up being as amazing as they look.
Two honorable mentions that I'm excited for but tempering my expectations for, just in case, are the newest entry of its series, Baldur's Gate III, and everyone's favorite vampire RPG's return, Vampire: The Masquerade – Bloodlines 2.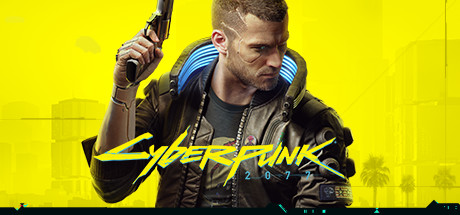 texdade: 2020 is going to be one of my personal best-videogame years: with Cyberpunk 2077, Baldur's Gate III, DOOM: Eternal, Humankind and the long awaited Mount & Blade II: Bannerlord, I'll certainly have to make some choices. On the indie side, two games caught my eye in particular: Carrion, the reverse-horror game where to player is the aberration killing everyone, and Fall Guys: Ultimate Knockout, basically a Takeshi's Castle simulator, and I can't wait to play them both. 2020 is going to be a really hard year… for my wallet.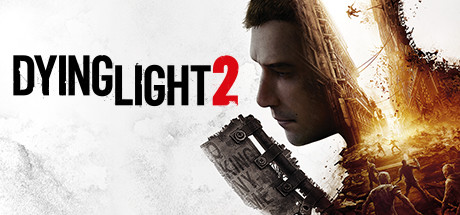 Spike: As always, lots to look forward to in 2020. Where does the time go? I've picked out three games that have me excited for what this brand new year and decade has to offer, both in terms of innovation and expanded worlds to explore.
Dying light 2. The sequel to groundbreaking parkour and zombie slaying hit from Techland. I have high hopes that the inclusion of industry veteran Chris Avellone will help bolster the story and writing for the project. If al the planets align and techland manage to keep their engine under control, it will give players a brand new playground in which to hone their traversal skills.
Saber Interactive's Snowrunner has a nebulous March release date. This is yet another sequel. I enjoyed the previous Mudrunner title. No other game does off road adventuring like this series. Fantastic terrain physics and trucks based on real world counterparts, is a great mix. Prepare for fresh new challenges in the snowy wastes of Alaska and beyond.
My last pick for 2020 might not even make the year. Moshe Linke is a one man studio and the creative force behind one of my favourite genres. Namely, Architectural walking sims, for the want of a better descriptor. Neon Entropy is his new project. Building on the foundations of his previous work,this new experience is set on a distant planet where the player solves puzzles and takes in the brutalist visions.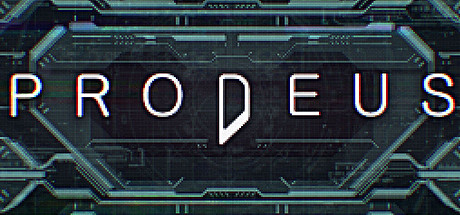 HOTSHOT: 2020 is looking pretty good and I'd be lying if I didn't admit I am both excited and skeptical for quite a few of these new games, from Dying Light 2's ambitious story direction, to DOOM Eternal's seemingly safe decision to just be DOOM 1.5.
Don't get me wrong, I'm still hyping them quite a lot and there are a lot more games than the ones I'll mention to the point I could fill pages about them but I'll try to stick with half a dozen at best so I'll list them below.
With that being said, I do have a couple I'm nearly begging to see released with general praise. Starting with studio Klei, who has never failed me and I doubt their new game Griftlands will fail either.
On more AAA grounds, THQ Nordic's investment in remakes such as SpongeBob and Destroy All Humans just touches all the right nostalgia buttons alongside their upcoming remaster of Saints Row 2. They are still publishing BIOMUTANT which I'm hoping to come out in 2020 despite not having a confirmed date as it looks quite brilliant from the footage shown.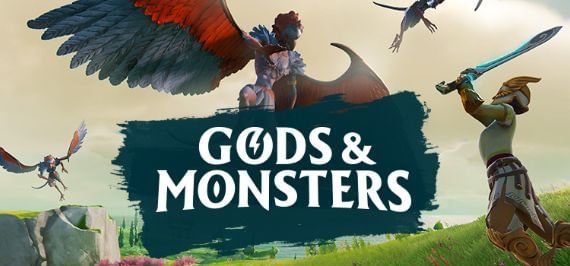 Another few games I am quite looking forward would be Ubisoft's new Gods and Monsters, Namco's Little Nightmares 2 and the indie FPS Prodeus.
I'm pretty sure I forgot quite a few I'm really looking forward but this is a concise enough list, do me a favor and check these out, you may have found a new game to hype for the upcoming year, you're welcome. May 2020 be a step forward for the industry and a great year for us all!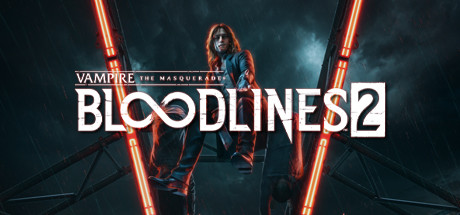 Fnord: 2020 looks like it might be a good year for me. Vampire: The Masquerade – Bloodlines 2 is supposed to be released at some point during the year, and with the first Bloodlines being one of my all-time favourite games, I can't help but feel a bit excited about this one. Hopefully, they can retain the magic of the first one, while avoiding most of its pitfalls.
Crusader Kings 3 is also supposed to be released at some point in 2020. I'm always a bit cautious about Paradox games, because while Paradox has made some of my most played games, they do tend to be a bit buggy at launch. Luckily Paradox has improved a lot over the years, but time will tell if this will be a good or a bad launch. Now, where is Victoria 3?
Yet another game with a nebulous 2020 release date is Baldur's Gate 3. Larian is one of the studios I feel like we can trust in this day and age, their past few games have been outstanding, and it would surprise me if Baldur's Gate 3 turns out to be sub-par.
Knights of Honor 2 was one of the more unexpected announcements. The original Knights of Honor was released all the way back in 2005, and now in 2020 we're getting a sequel. Unfortunately, they're not bringing back the composer from the original game, but with some luck, the game will still turn out good.
And finally, we have Hollow Knight: Silksong. I've been a fan of Metroidvanias since I was a tiny kid, and for a very long time I thought it felt like no game would surpass Super Metroid, but then Hollow Knight came out. Hollow Knight was not just the best Metroidvania I had ever played, but one of the best games, period. So I have high hopes for Silksong.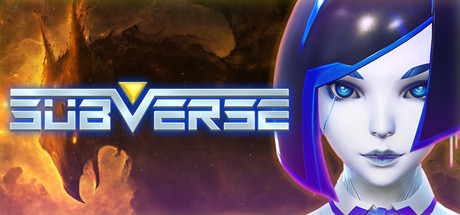 genkipro: I've not really kept up with news of planned releases for next year. When I think of upcoming games for 2020, one title instantly comes to mind: Cyberpunk 2077. I'm sure it won't be as good as I want it to be, but here's hoping it's not terrible, anyway.
Subverse, the erotic tactical RPG that did so well on Kickstarter earlier this year, is due sometime in 2020 as well, I think. It's only the second game I've backed on KS. It'll be interesting to see what FOW Interactive come up with from all of that backer money, but it's looking pretty funky so far, based on the project updates.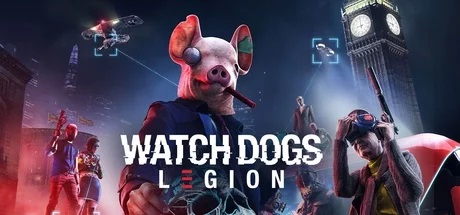 A quick Google search for other games that are expected next year reminded me of a few others in which I'm keenly interested: Watch Dogs Legion (it probably won't be as good as the first one, but I hope the story is better than the second, at least) and Vampire: The Masquerade — Bloodlines 2 are both on my watchlist, and Dying Light 2 caught my attention at one point, but though I've had the first one for over a year I've still not played it yet, so make of that what you will.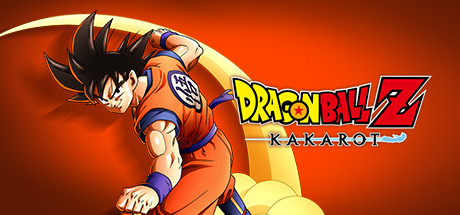 KyoAkiara: I've been trying to stay updated on what's going to be releasing so I have quite a few different games that I'm looking forward to. The chances that I'll get to play them next year are pretty low though as I usually wait a year for the prices to drop before buying them.
In January, February and March, I'm really looking forward to Dragon Ball Z: Kakarot, Final Fantasy Crystal Chronicles: Remastered and Vampire: The Masquerade Bloodlines 2. Even though I've played a ton of Dragon Ball Z fighting games over the years that tell the exact same story, I'm pretty hyped for Kakarot and it's move to an open world action RPG. Final Fantasy Crystal Chronicles was easily one of my favorite Gamecube games back in the day but I always hated the way multiplayer was set up. Now that it'll have online multiplayer it should prove a hundred times more fun. Finally, Vampire: The Masquerade Bloodlines 1 was easily one of the best vampire themed games I've ever played and I'm super hyped for it's sequel.
As for the rest of the year, I'm pretty hyped for Cyberpunk 2077, Destroy All Humans Remastered, Dying Light 2, Gods & Monsters, Psychonauts 2, Tales of Arise, System Shock (Remake) and Watch Dogs Legion.
I've been looking forward to Cyberpunk 2077 since it was first announced. I'm an immense fan of cyberpunk and though it looks more like a retro-future kind of sci-fi, I'm still looking forward to it. Destroy All Humans was another favorite of mine growing up but playing it now reminds me how clunky it really is today. I was super happy when the remaster was announced and I'm hoping that they've added some new stuff to it to make it a little less repetitive. I'm also looking forward to seeing if the destructiveness has been improved. The world and the way the story is designed in Dying Light 2 fascinates me. I've never really been a big fan of zombies or zombie games but Dying Light is easily my favorite among them and I'm expecting big things from it's sequel. We don't really know a whole lot about Gods & Monsters yet but I'm an immense fan of mythology and it sounds pretty fun, only time will tell if it turns out to be or not. Psychonauts is easily one of my all-time favorite 3D platformers so you can guess that I'm pretty excited about it's sequel. I've also come to the conclusion that I'd probably like literally anything that Double Fine released because there's been only one game by them out of their entire catalogue that I didn't like, and that was Stacking.
I've been a big fan of the Tales of series for a long time and I've been on a mission to play, and beat, all of them. That's still a work in progress but I was pretty excited when a new one was announced finally. We still don't know a whole lot about the System Shock remake either since development on it was restarted but I enjoyed the first and second game so it'll be interesting to see if this one lives up to their legacy. I'm skeptical that it will but we'll see. Finally, Watch Dogs Legion looks like a ton of fun and I enjoyed both the first and second games in the series so I'm pretty sure I'll probably enjoy this one as well.
There are a ton of indie games that I'm looking forward to as well but it'd take too long to list all of those and space here is limited so I'll end mine here.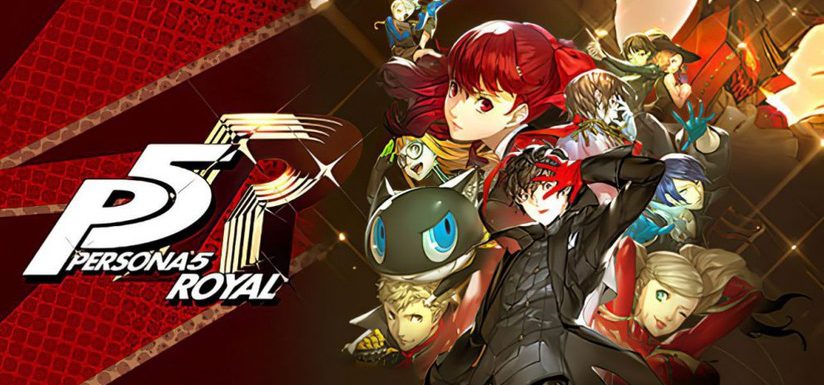 RipWitch: Hmm, what are the games I'm most looking forward to? I most likely will be missing some games, but the two I'm most looking forward to is Cyberpunk 2077, like everyone, and Persona 5 Royal. Both will most likely be day one purchases for me.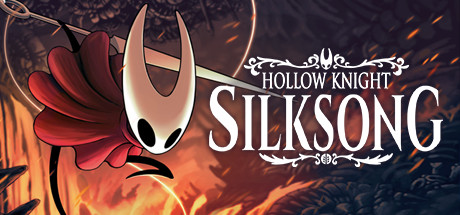 Other than those two, I'm also looking forward to Lord Winklebottom Investigates, Hollow Knight: Silksong (even though I still need to play Hollow Knight), Cuphead – The Delicious Last Course, Boyfriend Dungeon (fingers crossed), and somewhat Animal Crossing: New Horizons (while I have been playing since Wild World, my backlog is just way too big now).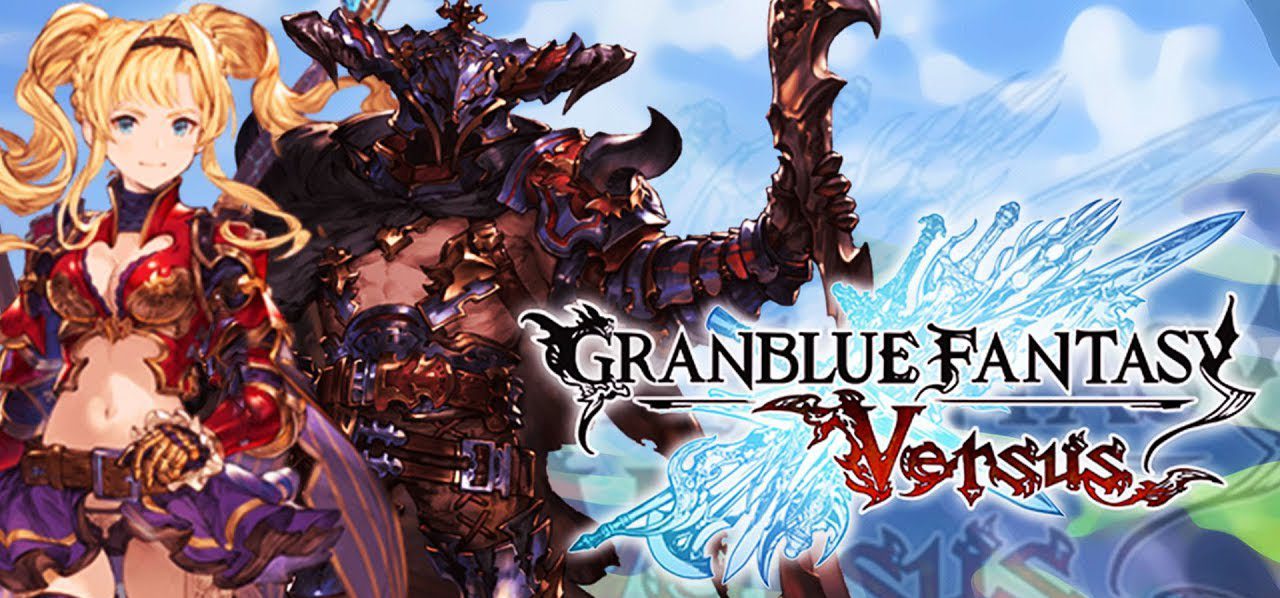 Hovermask: I like fighting games so, of course, I am looking forward to the two fighting games by Aksys games coming out in 2020: Granblue Fantasy Versus and Guilty Gear Strive. Although I cannot say I agree with some of the design decisions they have been making as of late, Aksys continues to improve and polish the already great visual style preceded by Guilty Gear Xrd to new heights. As such, I am still very much looking forward to get my hands on these two titles as soon as I am able.
On the less niche side, I have my eyes on include the much hyped up remakes of Final Fantasy 7 and Resident Evil 3. These are two of the biggest names in video games and given how excellent Resident Evil 2 (2019) turned out to be, I expect great things. Regarding Final Fantasy 7 (2020), gameplay-wise it seems to be a hybrid and improve upon the Final Fantasy XV gameplay with added element to simulate original FF7's active time battle which interests me greatly.