And for "everyone", I mean everyone who has tons of games scattered among 6 or more different launchers
In a time where every big publisher is making its client, making the videogame market on PC progressively more fractionated, the guys behind the DRM-free online store, GOG.com, have the answer to all problems.
No more juggling
GOG Galaxy 2.0 lets the user gather all games under the same client, acting as an intermediary between the user and the different clients. In this way, the user can see all its games in one, big library, and eventually organize them in one place, without having to sort every game in six different clients.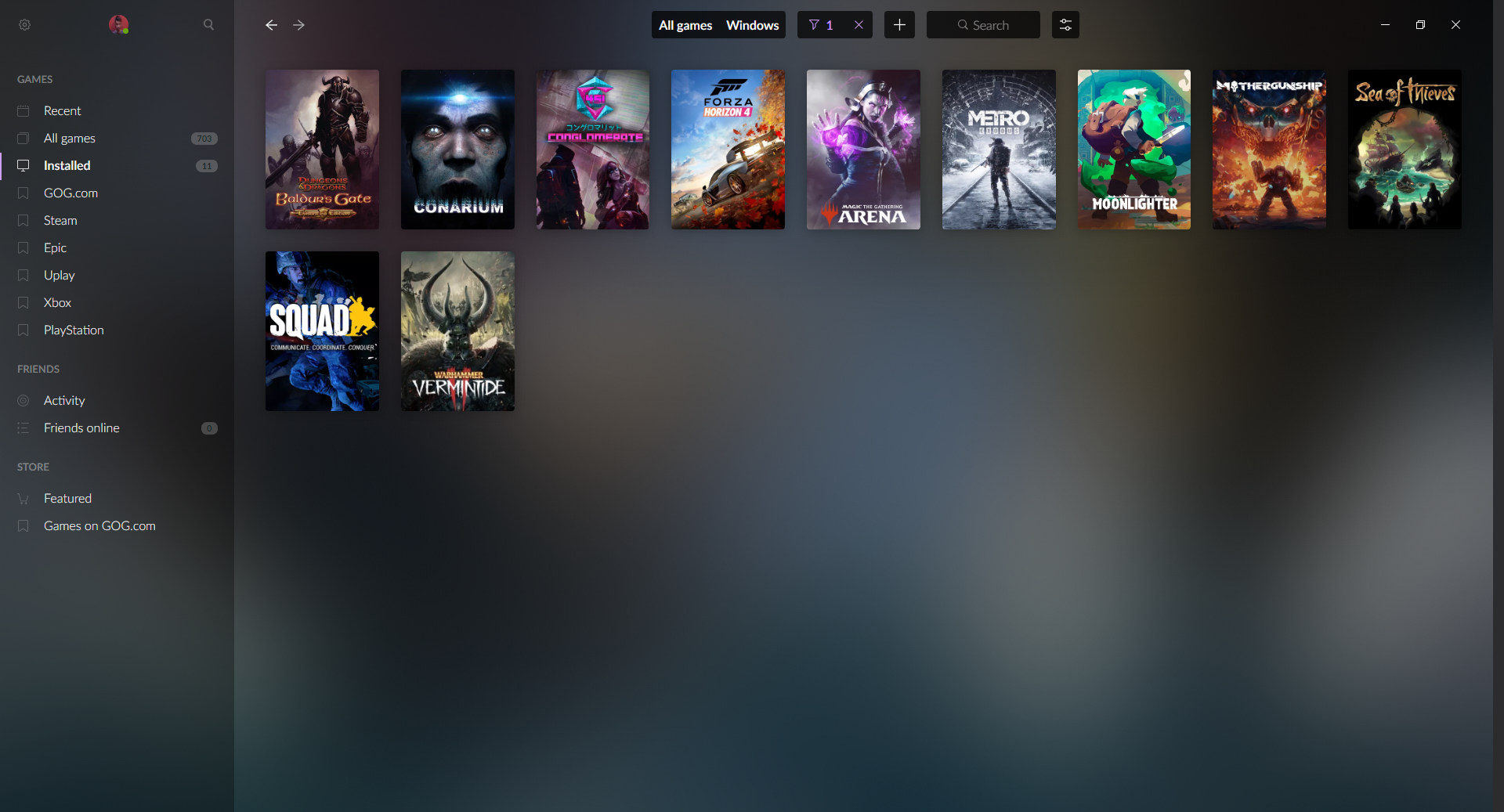 In reality, GOG Galaxy isn't the first universal launcher and it probably won't be the last either: Playnite, Photon, GameRoom and Launchbox all did the same thing, some years before. So, what makes GOG Galaxy so special? First of all, Galaxy 2.0 is well integrated with the other platforms, making it possible to show achievements, screenshots and general friends activity. Although this system is powerful, it still has some limitations, in particular the necessity of having all friends on GOG, because it can't gather info of those in other platforms.
GOG Galaxy devs have also made a huge promise, reportedly: "No matter on which platform your friends are, you can chat with them". Once this will be implemented, GOG Galaxy will become the definitive universal launcher. Note that the cross-chat isn't going to be limited to pc clients, but is also extended to consoles and, if everything goes as planned, it will be possible to chat with our friends on Xbox or Playstation without the need of the actual hardware.
Connecting the wires
The actual connection of GOG Galaxy with other platforms is quite easy: one click to open the list of supported platforms and another click to initiate the login procedure. After that, Galaxy manages everything automatically, importing games, achievements, playtime, screenshots and so on.
What surprised me, in this case, is how little games have problems with the automatic import: only a handful of them (9 out of 703 games) did not have a graphical cover for grid view, and only one game did have the wrong title. Note that these problems aren't due to Galaxy, but to the games not having set the proper cover/name.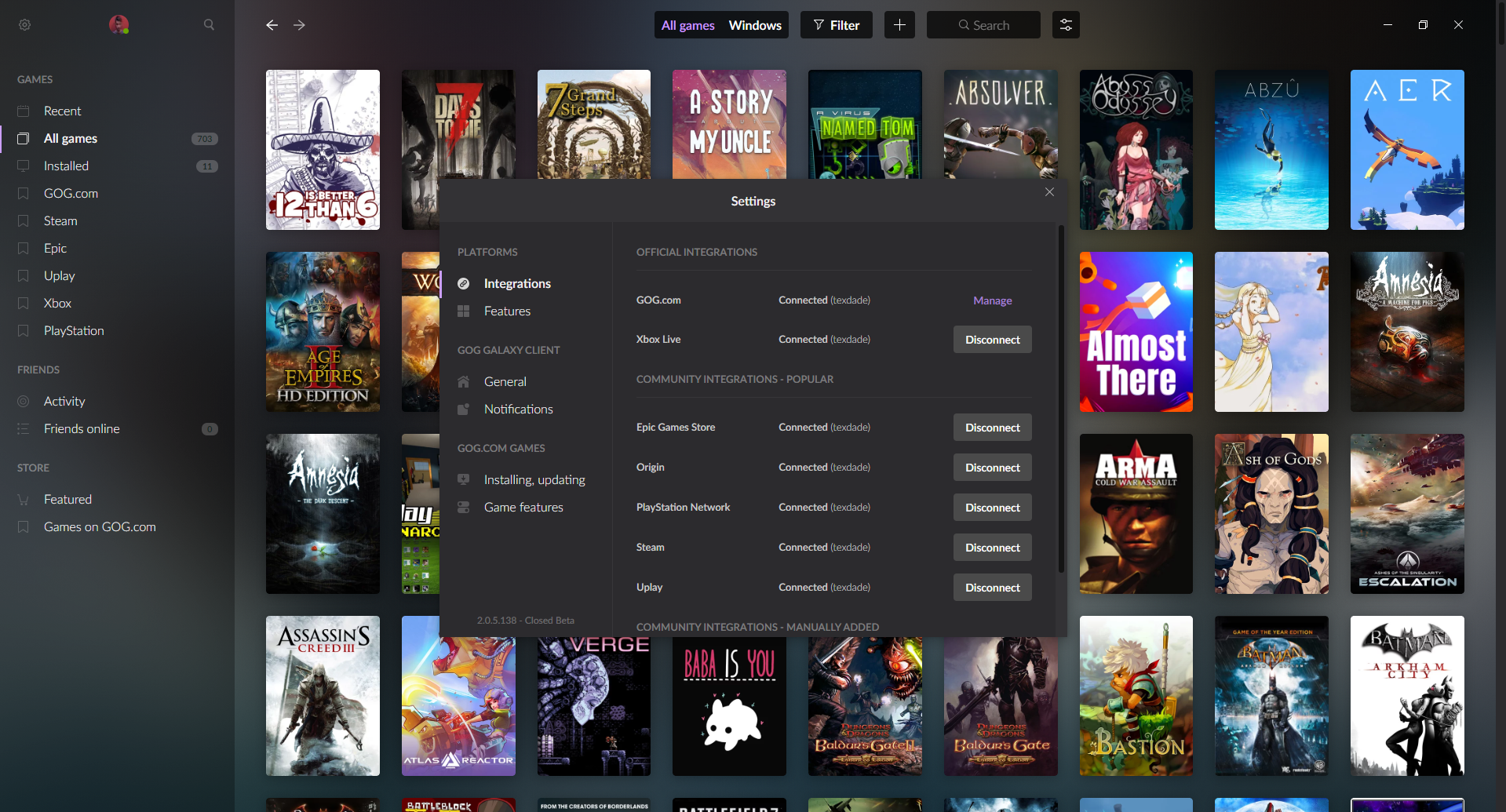 Platforms that aren't included in the base list can be added through user-made plugins, making Galaxy 2.0 even more open to eventual emulators (PCSX2, Cemu, Dolphin, …) and external websites (Twitch, Wargaming.net). Even single games like Guild Wars 2 and Final Fantasy XIV are getting their support. A complete list of the platforms can be found anytime on Github.
Lightweight scrolling
One of the things that got me using this launcher is the modern graphical interface: colored and well organized. Featuring both grid and list view, I find the first one to be, to my surprise, very usable. Even when fast-scrolling through 700+ games, all the covers load instantaneously, without the annoying delay that some other launchers use to have.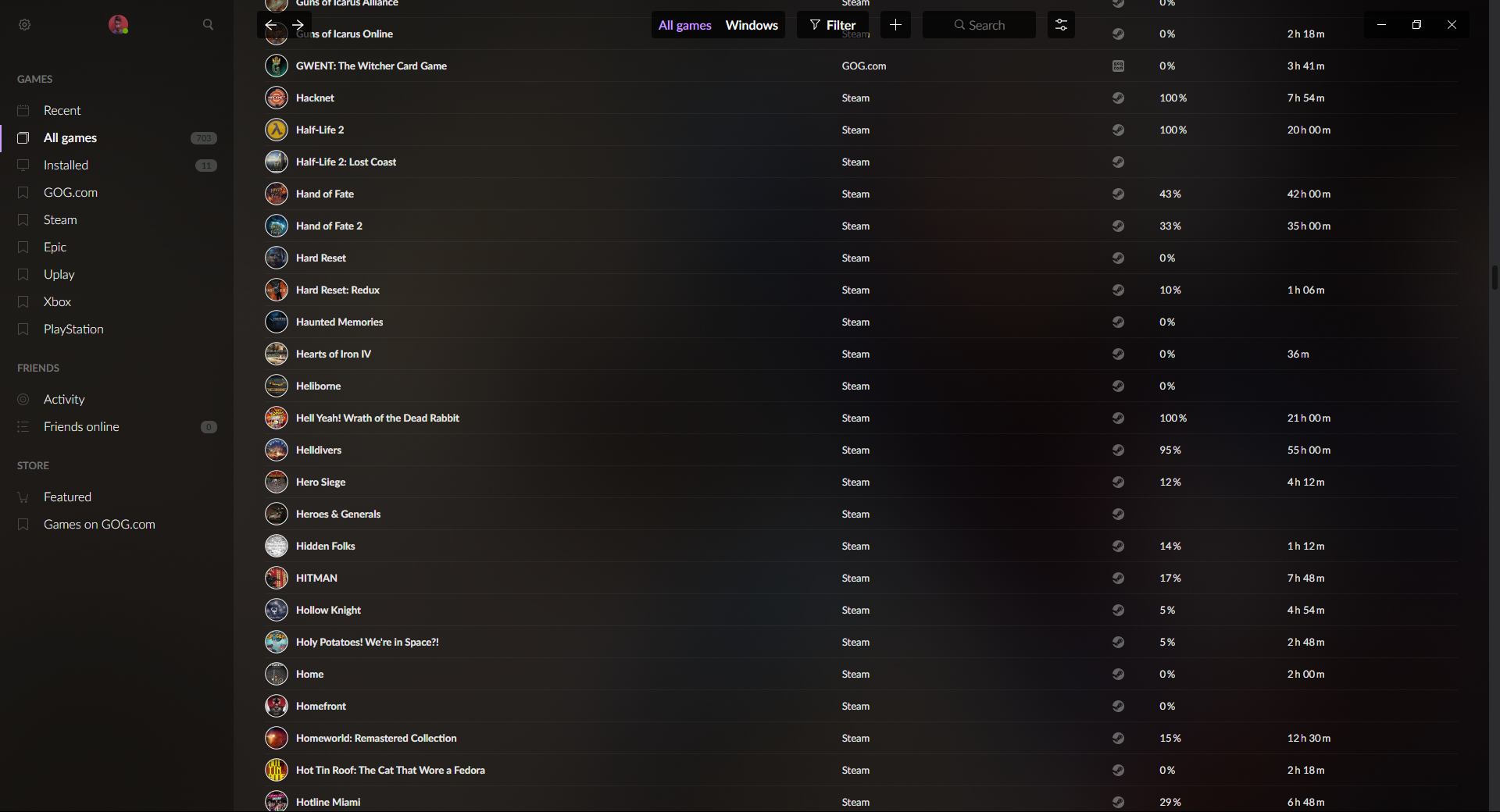 The client is also very kind on resource usage, utilizing about 40 to 50 MBs of RAM, while Steam (which is also a more complex client, so the comparison here isn't very fair) uses about 180-190 MBs. When it comes to performances, it is also possible to customize the list view and remove every graphical aspect that may slow down the loading times, like icons or Metacritic ratings, and it's something that could prove quite useful on older hardware.
Final thoughts
GOG Galaxy 2.0 isn't still the revolution of universal launchers, but right now is a fast, solid and customizable hub for all your games. While the real jump in its usefulness will come with the cross-chat implementation, this client is already a solid choice to gather all games under one (digital) roof.