A 2D side scroller which features a strong narrative journey into Finno-Ugric paganism and cultures.
Author: UN0W3N
Steam: Released
Developers: Vladimir Beletsky & Mikhail Shvachko
Publisher: Vladimir Beletsky
Genre: Adventure Side Scroller
Release Date: 17th of February, 2017
Type: Single-player
General Impression
There aren't many video games detailing Finno-Ugric paganism. Crusader Kings II introduced me, for the first time, into the Suomenusko belief system and now The Mooseman is going in-depth on this subject. A polytheistic religion which focuses on spirits of the forest and ancestral wisdom, which was once practiced in the territories of present-day Finland and North Western parts of the Russian Federation. Developed by a team of two talented individuals, this is their first game to be featured on Steam and I like what I'm seeing so far.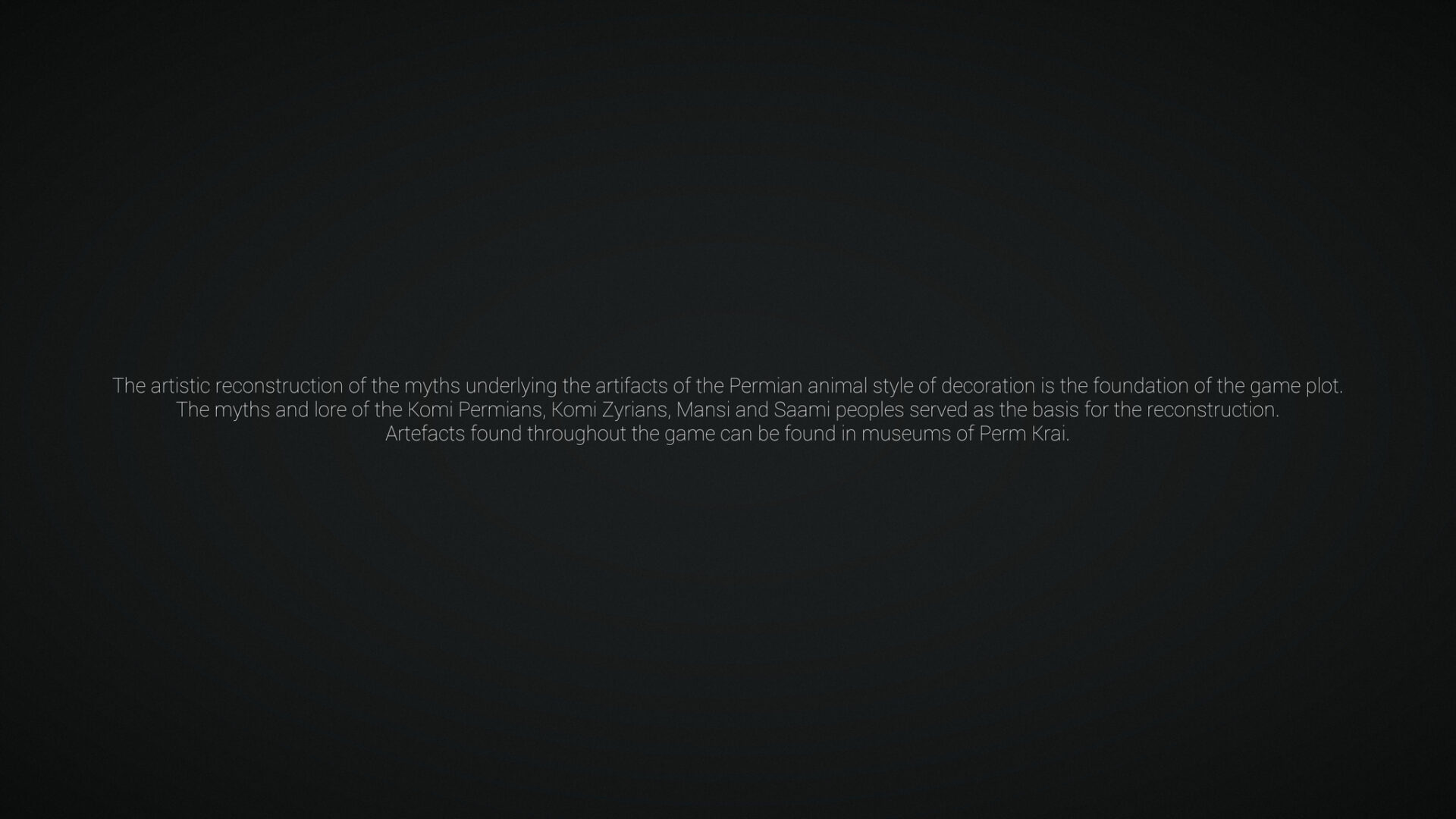 You control the game's sole protagonist, a nameless shaman who's wearing a moose skull helmet. The Mooseman, obviously. As soon as you start the game, you'll notice the minimalist approach towards the visual style. The fact that it's a raw form of hand drawn makes it even more enticing and presents a clear distinction from certain indie side scrollers that are also near-monochromatic. Take LIMBO, for example. Nowadays considered a hallmark of independent gaming, it ushered in a new wave of thinking and video game development. Instead of showing-off pretentious effects and graphics, it went for the subtle details. "Less is more" as I like to quote, given the right circumstances.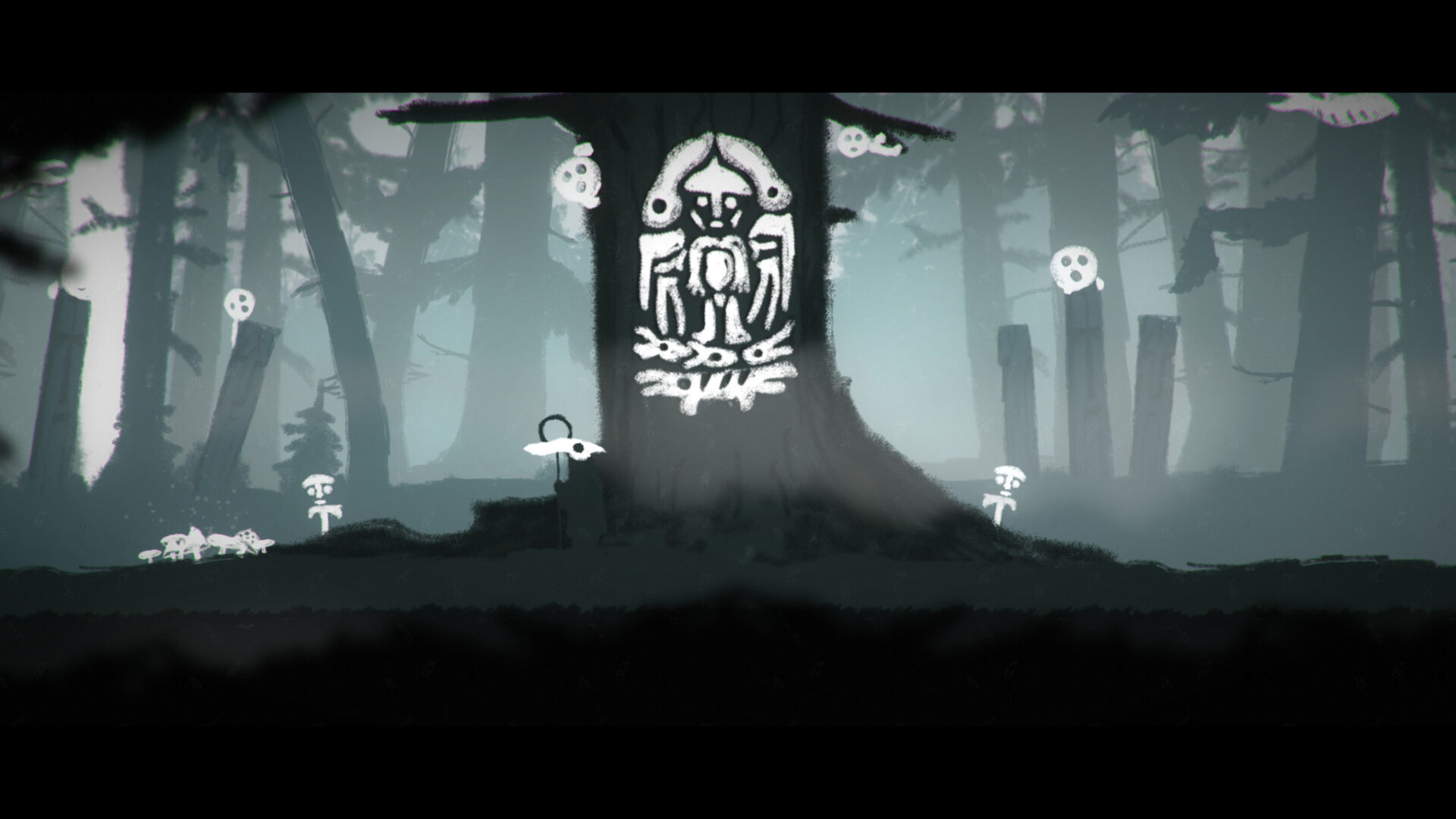 Our shaman starts his voyage by leaving his fellow tribesmen and venturing into the frozen hinterlands, always accompanied by his religious cane (which doubles as a guiding light in some levels). He sets upon a path of no return. A journey filled with mysticism that shall introduce the players into the rich culture of the Komi Permians (amongst other tribes) and their faith. By no means a difficult game, there are instances in which you will have to pay attention to your surroundings, since the spirits inhabiting the caves and brooding forests may not always be friendly. The game's central gameplay mechanic revolves around the transmutation between the living and the ethereal planes of existence. Present life and the afterlife, if you will. You can switch between these two modes at any time by pressing the Spacebar. Some of Mooseman's puzzles and foes need to be outsmarted by the constant shift from real to surreal as you progress further into the unknown.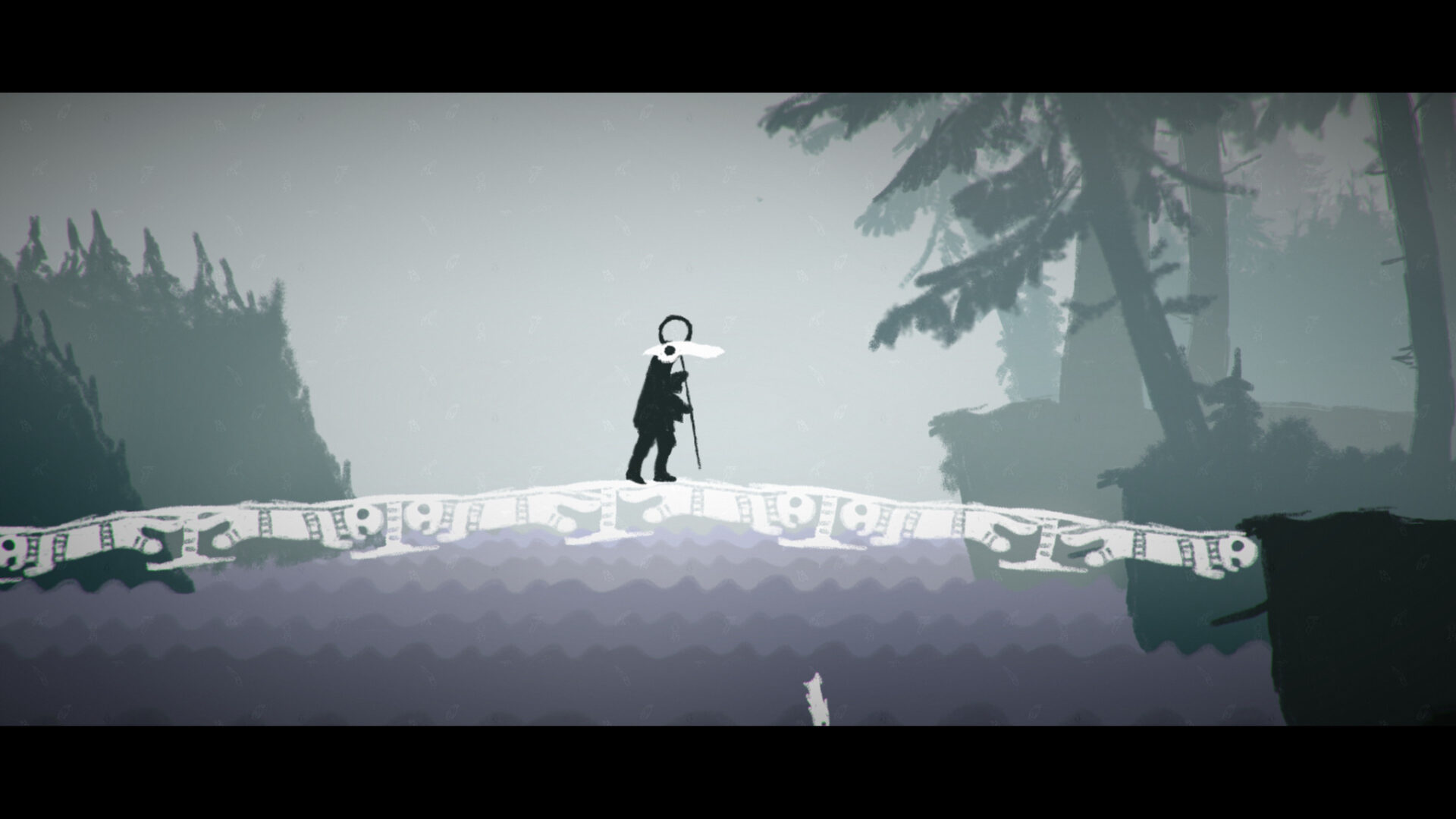 Exploration is also encouraged by the presence of in-game collectibles, in the form of symbols and artifacts, containing copious amounts of trivia shedding light upon the lives and pagan customs of these hardy people. A checkpoint save system featuring totems also functions as a means of advancing the story as you receive new descriptions, translated from a runic-like alphabet into coherent writing. Russian narrator indeed, but the subtitles in English seem both eloquent and faultless.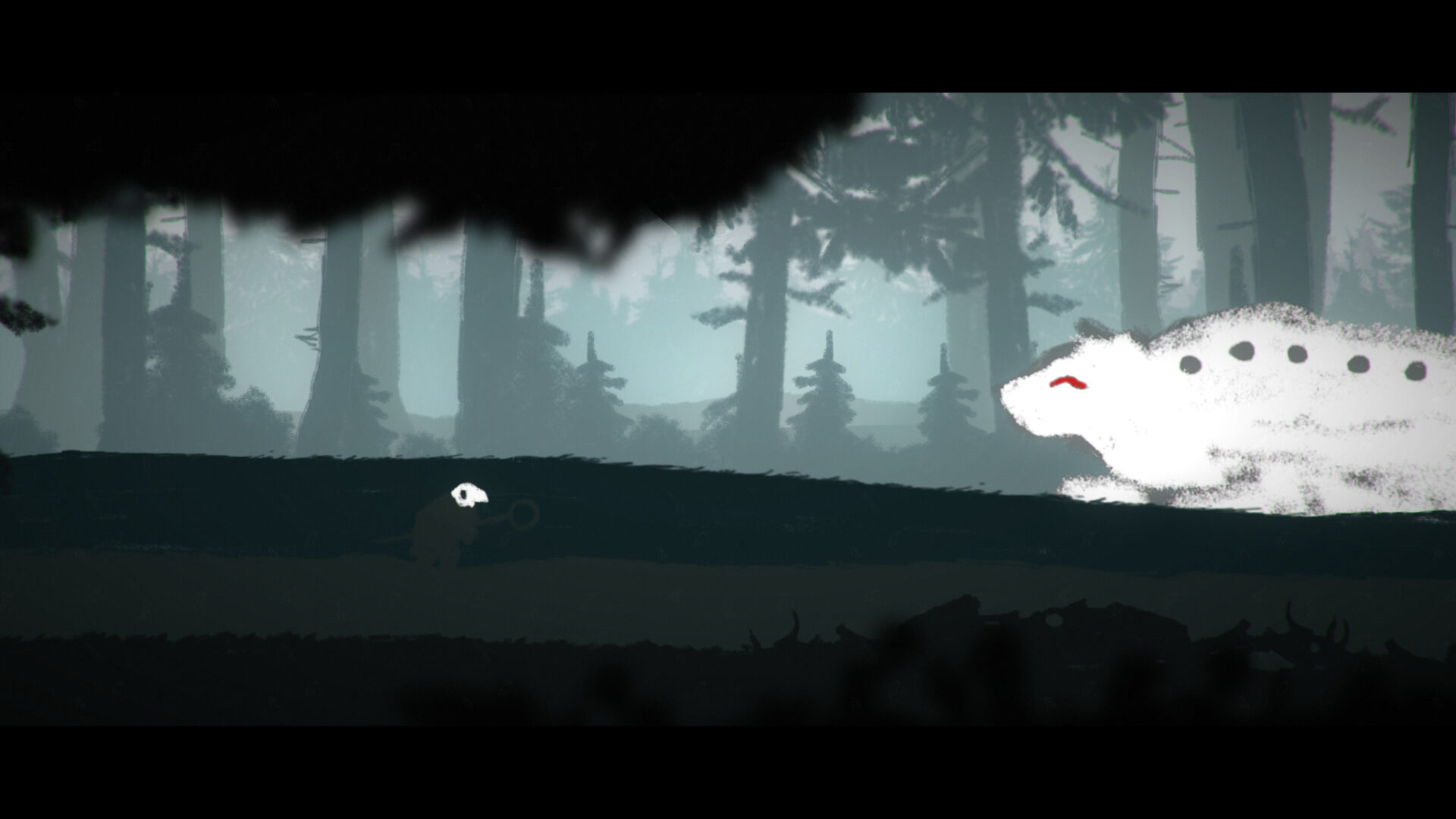 If you're having, at the very least, a remote interest in foreign cultures and mythology, The Mooseman is an excellent choice for a video game that has a personality of its own. A far cry from the generic legion of side scrollers on Steam, it's both decently priced and offering Achievements and Trading Cards. Even if you're agnostic or an atheist, you have to fully understand how religion has shaped humanity before judging the harm it has done or continues to do.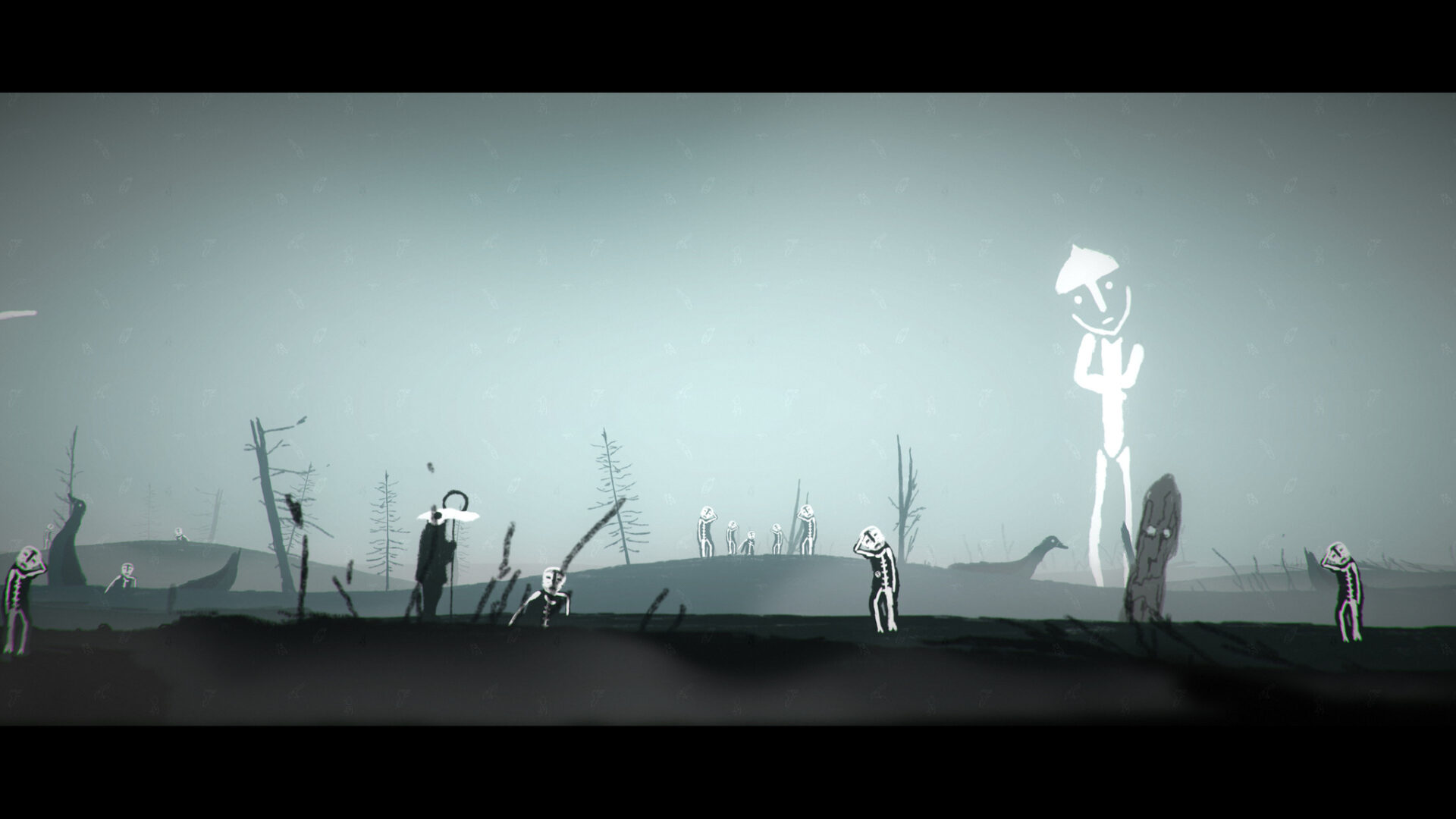 Strong Points
+ Beautiful hand drawn visual style.
+ Strong narrative detailing certain aspects of paganism.
+ Steam Achievements & Trading Cards.
Weak Points
– Rather short and with no replay value.
– No English audio narration.
VERDICT: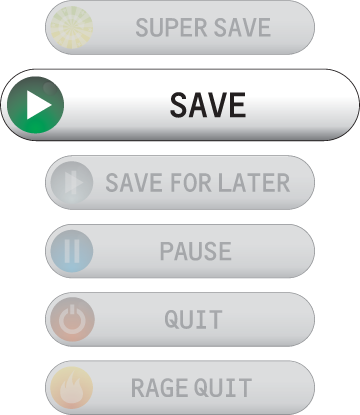 (click on the image to see the rating explanation)
All the screenshots you see above, have been taken by me in-game through the Steam Overlay.