This is a minimal 2D action platformer with 100 levels. Your character, Pinkman, can jump, climb walls Meatboy-style and fart, which allows him to hover/fly for short bursts until his gas runs out, which then quickly replenishes again. There is no other weaponry or special moves, just those 2 actions throughout the game.
Steam: Released
Developer: Green Dinosaur Games
Publisher: Green Dinosaur Games
Release date: 16th of January, 2017
Genre: Action Platformer
Type: Single-player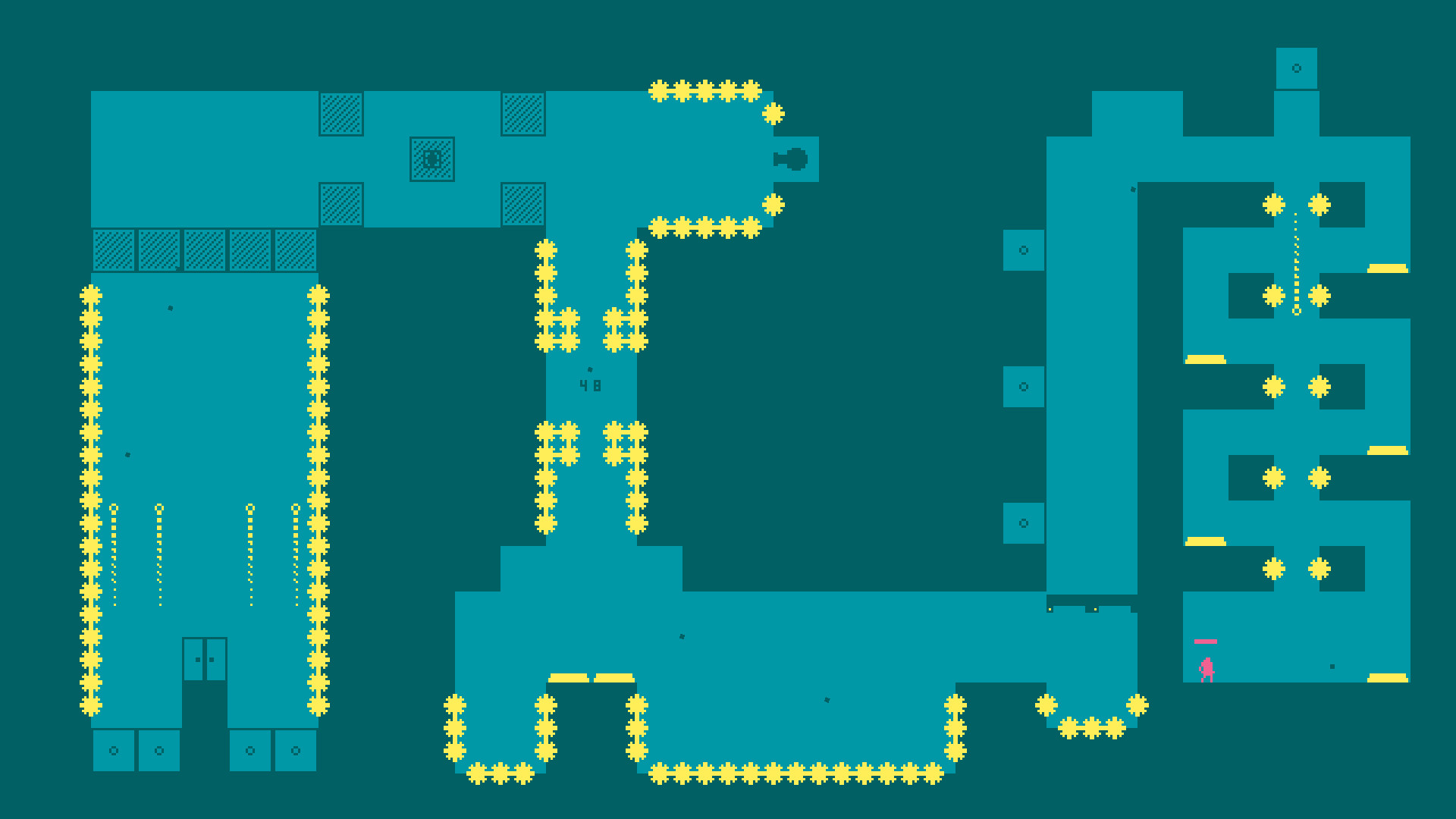 Controls
You can use keyboard but this really needs to be played with a controller. The movement is tight and responsive and you can move around with pinpoint accuracy, which is necessary most of the time.
All 4 controller buttons are put to good use: A to jump; B to fart; X to zoom in/out; Y to toggle music.
Level Design
The quality and variety of levels is absolutely superb, the game really shines here. Every level is completely different from any other and you can tell how much love and effort has gone into it. Many different types of dangers and obstacles are introduced throughout the game and you even see new gameplay past level 80.
Sound & Vision
Sometimes with minimal game designs it can be quite basic, with few elements. Not the case here. There are always interesting things to look at on the screen and many different colour themes which change every time you die, which is often! The background music is also original and upbeat, worth leaving on.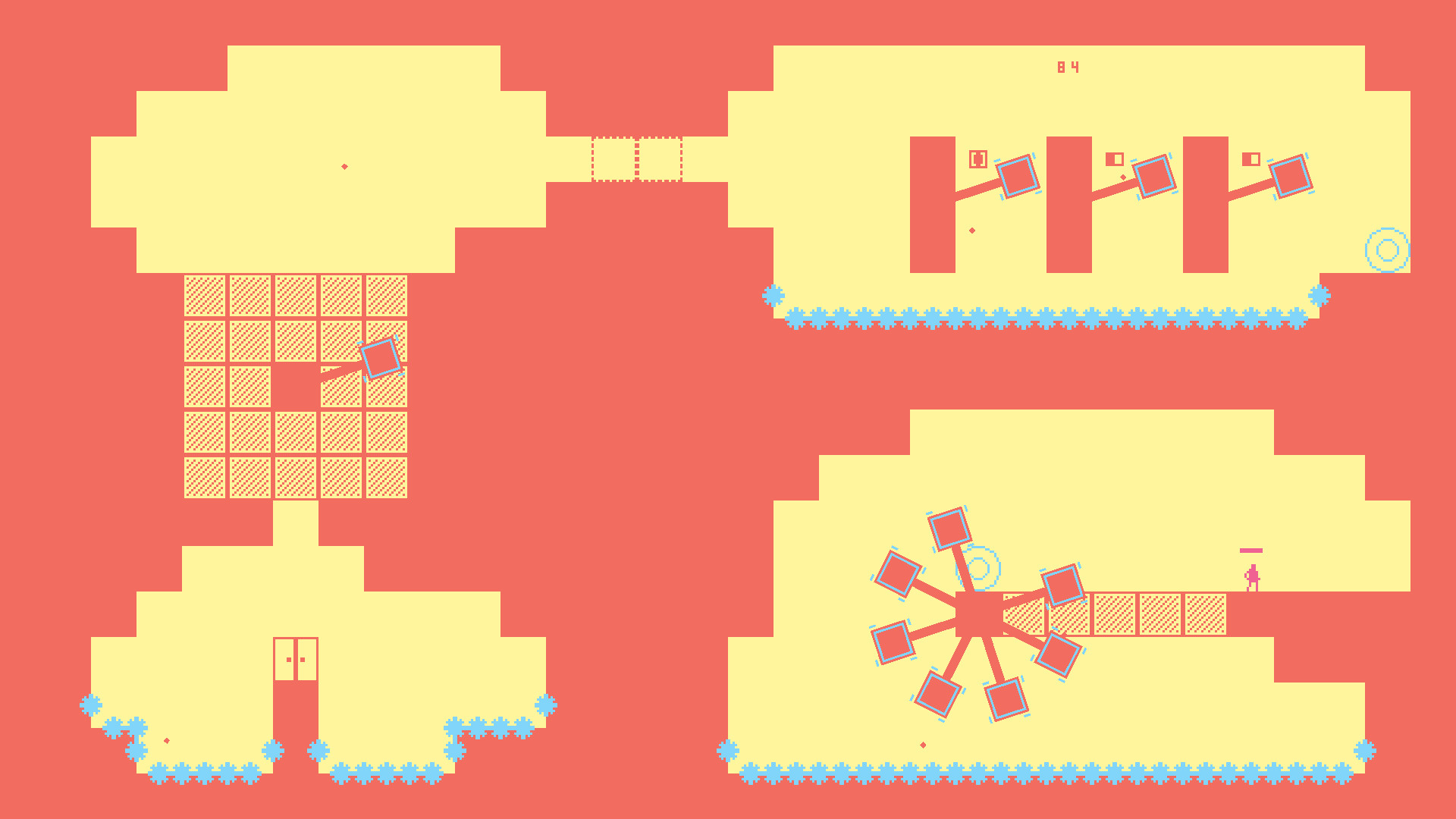 Difficulty
There's steady, gradual difficulty progression. Later levels are hard but you always feel like you can succeed with a few more attempts. I'm not the world's greatest platform player and I've completed it, so it's achievable with a lot of persistence.
Performance
During the first couple of days after release there were one or two bugs but the dev squashed them within hours and to my knowledge the game is now 100% bug free.
There is no settings menu but everything is already set up exactly as you would want it. Steam/Xbox controllers 'just work', the sound volume is set just right and it starts in fullscreen. Alt-Enter to switch to windowed and you can stretch it to any size you like.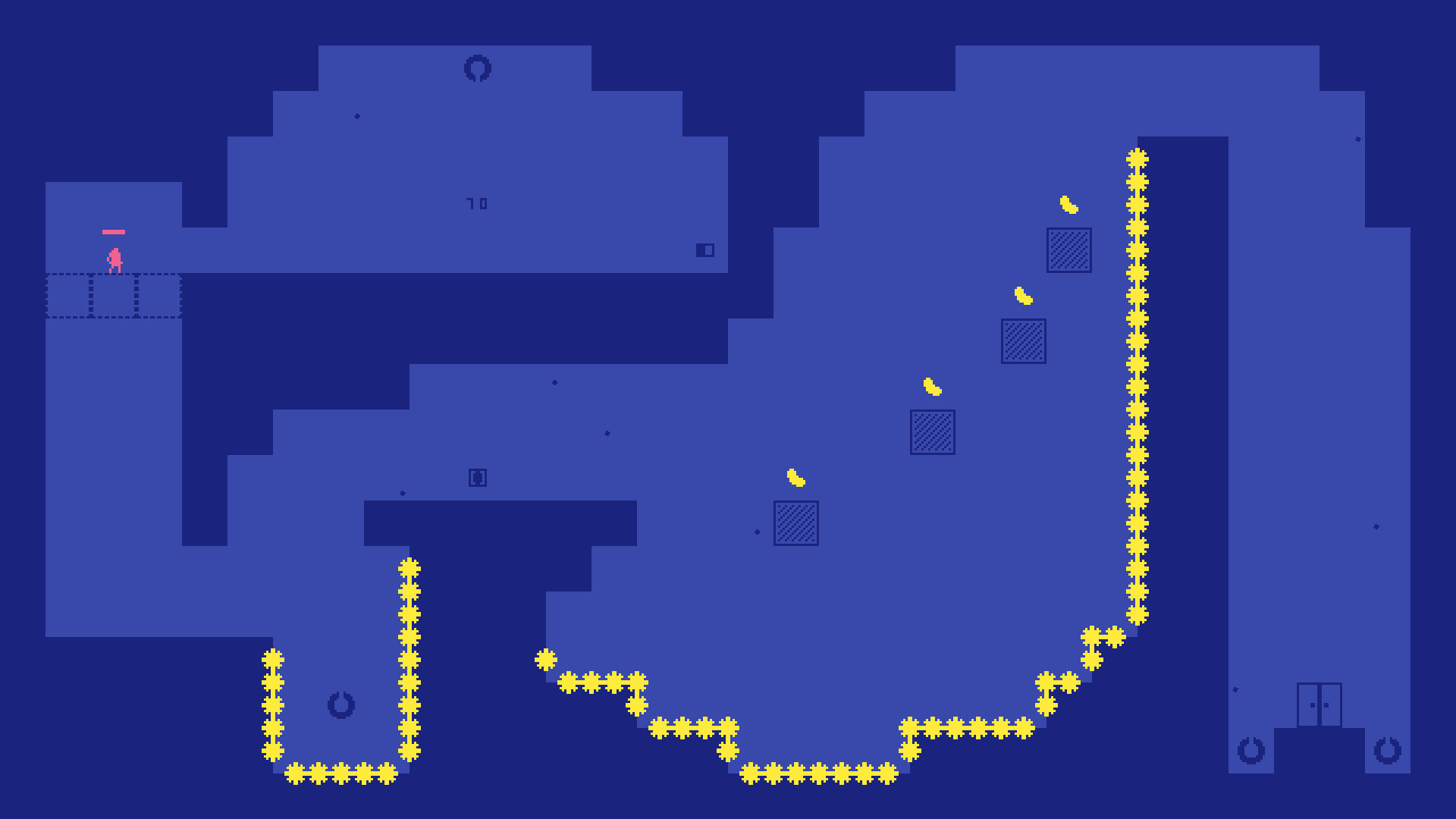 Steam
Trading cards implemented and achievements are on the way according to the dev. Cloud support would be a useful addition.
Verdict
I highly recommend Pinkman, and at this price it's just plain rude not to buy it. I do wish I could play it on Linux though.
(click on the image to see the rating explanation)