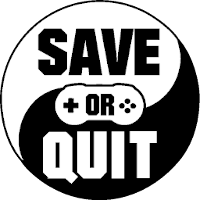 Dec
09
Command heroes to kill an awful lot of Goblins for you.

Nov
11
A DLC to the highly tactical rogue-like RPG where we continue to take over the mortal lands as the necromancer Iratus.
An isometric tactics game set underwater with a mysterious Lovecraftian feel.

Aug
21
Yar har, fiddle-dee-dee. Do what you want 'cuz a pirate is free.

Jun
20
Dread Nautical is a fairly solid tactical RPG/Rogue-lite that isn't a game changer but it is quite fun to play nonetheless.

May
18
A tactical RPG in the Sentinels of the Multiverse setting, Sentinels of Freedom is an entertaining experience even if it doesn't break any new ground with its gameplay.

May
03
Manage your secret spy organization and uncover the conspiracy in this Cold War era tactical RPG.

Mar
27
The right or wrong way to mix two genres?

Mar
01
Lead a squad of World War II soldiers in their mission to survive being cut off from the rest of the world in a mysterious and hostile territory.
Divinity: Original Sin 2 is a Turn-Based Strategic/Tactical Role-Playing Game from Larian Studios and I am not using the word tactical lightly here.