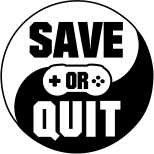 Mar
27
The right or wrong way to mix two genres?

Mar
01
Lead a squad of World War II soldiers in their mission to survive being cut off from the rest of the world in a mysterious and hostile territory.

Nov
02
Divinity: Original Sin 2 is a Turn-Based Strategic/Tactical Role-Playing Game from Larian Studios and I am not using the word tactical lightly here.