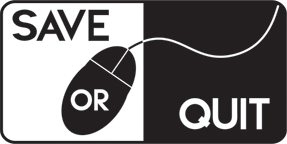 Mar
15
Why did I even play this.

May
17
Being able to manage a private own Soviet Union and its puppet states in a video game sounds great, but that's it. The good bits are hindered by fundamental flaws.
Mar
04
Geopolitical Simulator 4 aka Power and Revolution is the fourth installment in the Geopolitical Simulator series. Power and Revolution puts you in the shoes of the head of a state or a country with the focus of extending your influence […]

Feb
23
BossConstructor is sort of a 2D spaceship simulator/builder with RPG elements. It reminds me a bit of the old school game; "Asteroids", as well as other 2D space shooters. The game has you in control of a ship that you […]

Feb
09
Green Man Gaming Publishing and Codalyn are pleased to announce the release of the Vector update for Stable Orbit, a realistic space station simulation game currently in Early Access. The update overhauls the art in the game to a near final […]

Jan
24
Steam: Released Developer: SCS Software Publisher: SCS Software Genre: Trucking Simulation Release date: 16th January 2013 Type: Single-Player This is the first time I am reviewing a game released two years ago or more. The problem was that at that time, this website wasn't so […]
You've inherited your grandfather's old farm plot in Stardew Valley. Armed with hand-me-down tools and a few coins, you set out to begin your new life.
If you think Farming Simulator 2015 is the only "countryside" simulator, well you are wrong, cause two more games are coming.
Remember School Tycoon from 2004? I sure do remember that good game. No Pineapple Left Behind is new school tycoon/simulator game.