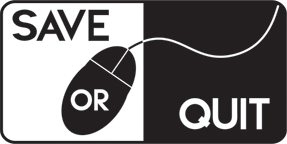 May
07
Basingstoke is a tongue-in-cheek twin-stick shooter/brawler with a focus on stealth, darkness, and running away.

Apr
16
Abandon Ship is the closest thing that you can get if you were to mix the FTL formula with an Age of Sail setting, but that doesn't necessarily mean that this is just a copy of FTL in that context. […]

Apr
13
Synthwave aesthetics fused with vehicle arena combat. Is Nightwolf: Survive the Megadome already worth your fiver?

Mar
30
Soulblight shows a lot of promise, but ultimately it becomes a chore.

Jan
17
Next Up Hero is an upcoming low-violence twin-stick shooter with a gimmick: Community Continue. When your character dies on a level, the next person playing can resurrect him or her, and end up with a small army of ghostlike heroes.

Nov
15
The Scrungeon Depths is a real-time dungeon crawl with rogue-like elements, which leaves you wading through piles of pixel-graphic bodies as you try to dodge vicious monsters and game-breaking bugs.

Jul
24
Iron Tides is 80% turn-based combat involving cartoon vikings and pirates, and 20% navigating your ship around hidden mazes in search of battles and the ultimate objective of each quest.

May
22
Ruin of the Reckless is a rogue-lite indie action game that is in some ways similar to Risk of Rain and The Binding of Isaac.

May
21
Flinthook is a 2D action platformer made by the folks over at Tribute Games, who were also behind some rather well known indie titles such as Mercenary Kings and Wizorb. Flinthook continues the studio's preference for 2D games with an […]

May
11
SKIPCHASER is the first Steam release for the team over at Ponywolf, and they describe the game as a story-driven shooter with procedural levels with an emphasis on weapon customization. With that in mind, and upon first reading about it, […]