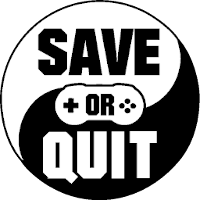 Apr
01
The most fun co-op puzzle game since Portal 2

Mar
08
A Metroidvania mixing a retro look with a very dynamic modern platforming style.

Jan
11
Who would hurt this cute, clumsy robot? Sure he crushes buildings and can destroy our moon but accidents happen.

Apr
19
Tyler: Model 005 is a 3D action-platformer and exploration game which puts you in boots of a miniature robot called Tyler in a gorgeous steampunk setting of the '50s.

Dec
21
Dragon Bros is a traditional 2D side scrolling platform shooter for single player or local co-op.

Nov
18
Scrap Garden is a 3D adventure. You play as Canny, a cute little cylindrical robot who has arrived in an empty world full of inactive robots. You walk around and jump up and down buildings/rocks/whatever gathering crystals, of which you […]

Oct
28
The cover art from Shiny's steam page got my attention right away.  I'm a sucker for interesting looking platformers.  Just look at those cute little yellow eyes, they almost smile at you.  My initial thought was that Shiny would be […]

Oct
18
TL;DR: An extremely well produced fast paced side-scrolling shooter that mixes platforming with bullet hell elements in a frantic and hectic package. An utterly exhilarating and satisfying experience and the end of a great journey for Two Tribes.

Sep
03
Evo Explores is a short and beautiful "4D" puzzle indie game, similar to Monument Valley and Back to Bed.