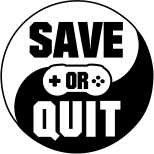 Tag: psychological horror

Jan
12
Dystopian cyberpunk sci-fi meets psychological horror in this gripping detective story.
Pursuer will lose all its potential unless it receives major patchwork. Until then, this game remains unpolished, underdeveloped, and overpriced.
"A 2-D hidden gem that is parts creepy, surreal and metaphorical. A poignant Marxist commentary on how society places property rights over people and the nightmarish consequences of being overriden with greed."

Oct
05
A short, niche, deafening ghost story of depression and decisions, of choices which cannot be undone, and cannot meaningfully be made either. Yellow dim eyes linger as you live in shadows and crawl in the regret left behind.

Sep
29
A Marxist analysis of Pigs' reveals how the dehumanization inherent to capital industrialization serves as a foundation for its horror.

Jan
14
Dripping with Lynchian style and a captivating mood, Paratopic is a welcome new addition to the underrepresented genre of psychological horror in interactive storytelling. Though a quick game overall, the game's hidden secrets and ambiguous story make for an indie […]

Oct
01
Witch Hunt, where you can channel your inner Van Helsing, hunt down the monsters terrorizing a small village, and uncover something much more sinister.