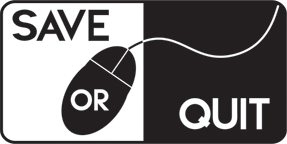 Sep
15
Goblins playing sports involves slitting throats and bashing skulls.

Aug
17
Super Dashmatch is a 4-Player game with round robots trying to survive on dangerous rubes.

Aug
16
Don't lose your head or your friends will take it!

Jul
07
The best competitive sport from the future has landed on our computers. Prepare to dodge those lasers!

May
18
Following the success of the first game, Bloody Trapland 2: Curiosity comes along with more hardcore platforming action.

Sep
01
A Mario Party-like straight onto our beloved computers!

Aug
24
YamaYama is a Mario Party mini-game transformed into an entire game with a weird art style.

Jul
06
LawBreakers makes its entrance as a challenger to Overwatch and Quake Champions!
Jun
20
The local multi-player brawler is a prolific genre on PC, and I am always happy to find a new gem to play with my friends.

Jun
05
Day of Infamy is a multiplayer first-person shooter set in World War 2, but is its focus on realism and teamwork a good thing?