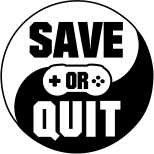 Apr
02
Hey, it's either pay for repairs or get a better warranty.

Nov
15
Headliner: NoviNews promises to let you live out all your fake news fantasies in a game where moral ambivalence can save the world, and caring too much will destroy it all.

Mar
12
You guys all have great ideas, but I have a better one: give me a slice of infinite pizza.

Dec
08
Our main protagonist wakes up in bed with a girl just as naked as he is. To make things worse, he has no recollection of the previous evening. If that were you, what would you do, run for the door […]