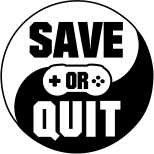 Oct
09

Sep
20
Boundless presents players with a huge voxel sandbox in a solar system full of planets to explore and colonise — very slowly, and with lots of bugs.

Sep
12
Free-to-play MMO with "thousands" of players hopes to be the next-big-thing.

May
25
The game world and idea of Worlds Adrift are wonderful, but the implementation is disappointing.

May
17
Dive naked into the Exiled Lands. Chop up your own dead body and eat it, then beat on your enemies with your own severed leg.

Jul
31
Gloria Victis is an MMO set in a medieval era of war. Choose your side and join the world-shaping warfare of Gloria Victis, where actions matter in a persistent world.

Jul
28
Rising Storm's take on the Vietnam War features the distinctive gameplay of Red Orchestra with modern weaponry and well-crafted gameplay.

Jun
29
A Steampunk multiplayer survival game, clearly inspired by Life is Feudal and perhaps even Rust. But does it manage to be fun?

Feb
23
Peak Angle: Drift Online is a pseudo-online multiplayer racing game. The title is unique as in it's not a conventional sort of car race. The challenge of the game is not to get from point "A" to point "B" the […]
Jan
08
Guardians of Ember is an early access game which plays like a combination of Diablo and WoW. Is it good enough to be on your watch list or should be dumped in the sale bin of steam? Let's find out: