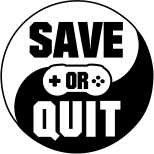 Tag: Kalypso Media Digital

Feb
06
A half-made HD conversion with missing features

Jan
21
A sneak peek of the remastered version of the 2001 tactical game

Jun
08
Ever had a job you hated? Ever had a position that was so soul sucking that you sometimes wished they would fire you just to put you out of your misery? Ever thought you could do a better job running […]
The Pacific War is the latest and fourth DLC to be released for 2017's Sudden Strike 4, a real-time strategy game whose major selling point is its tactical combat and logistics.
After 7 years without a single Sudden Strike game, Sudden Strike 4 comes along and delivers a solid real-time strategy experience with a major focus on Second World War tactical combat.

Mar
15
Watch out everybody! Shooting straight out of the blue, or perhaps more aptly put, surging forth from the depth of the underground, this Unexpected DLC takes us back into the frolicking and fighting of the third Dungeon.

Nov
01
Dungeons 3 is back and better than ever! Rally your evil army and finish off the job!

May
31
In the wake of the astounding success of Dungeons 3, Realmforge Studios went ahead and released their third and last piece of DLC entitled Lord of the Kings. This new piece of content follows the trend of the previous two […]

Feb
06
Railway Empire wants to be the Railroad Tycoon of this generation. Can it succeed?