A sneak peek of the remastered version of the 2001 tactical game
Release:
Steam
,
PS4, Xbox, Switch, iPad
Type: Single-player
Genre: Strategy
Developer: Yippee! Entertainment,
Pyro Studios
Publisher: Kalypso Media Digital
Release Date: 24 Jan, 2020
Overview
Commandos 2 is a real-time tactical game published way back in 2001. In the game you control a group of, well, commandos, each with its own unique abilities. While the game is based on stealthy approaches, there are also situations where guns are fired and grenades get thrown, because in Commandos every strategy is a viable strategy… as long as it works.
It's all about the look
Commandos' original gameplay was pretty much left untouched: the main aspects that saw a big upgrade are controls and graphics, which still look pretty old for 2020 (remember that this is a remaster, not a remake of the original game!) but now support higher resolutions and different aspect ratios. The preview version that the publisher supplied us lacks a proper tutorial, an incredibly important element for new players that otherwise could find themselves lost in a pretty complex and difficult game.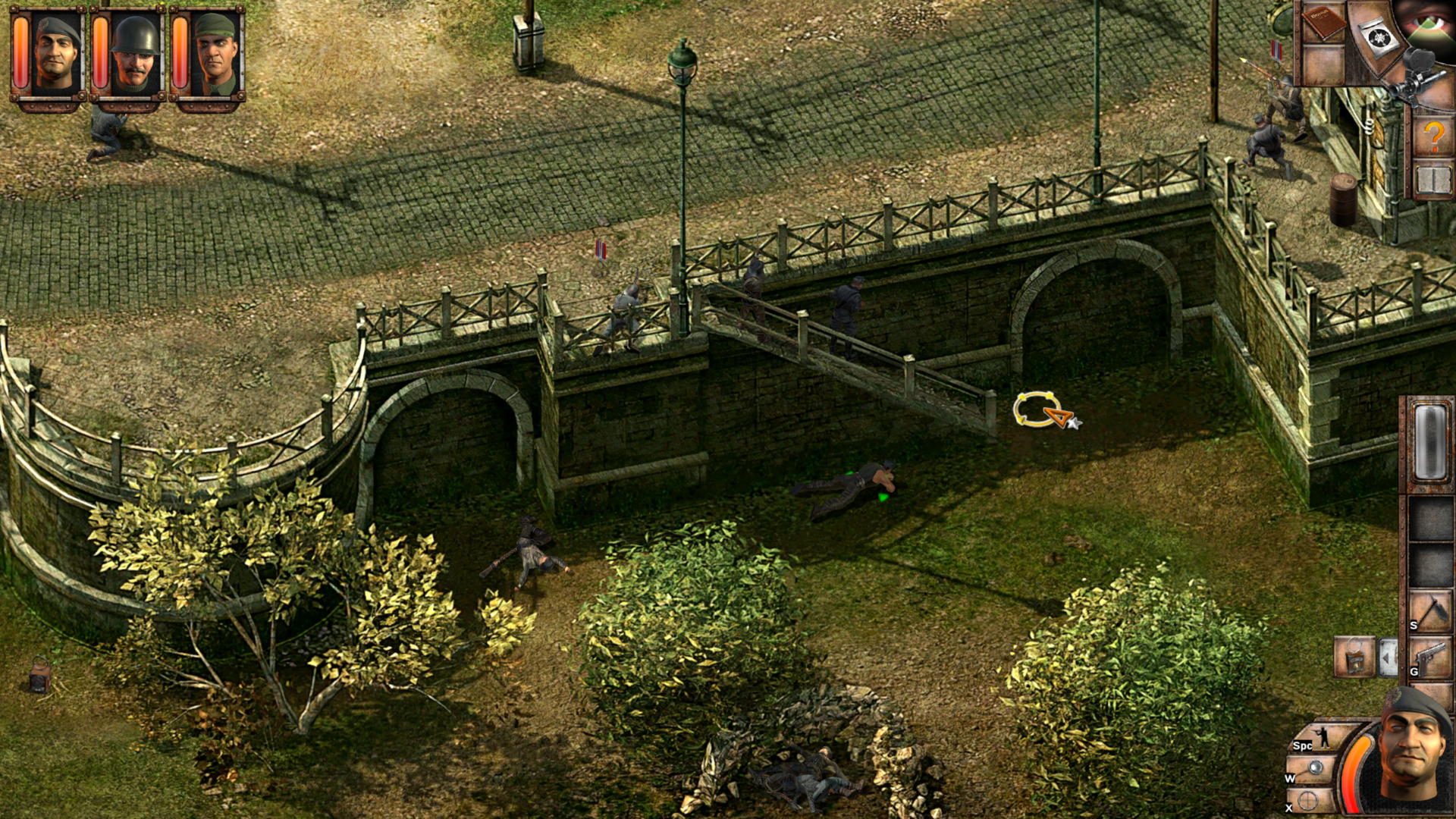 Since it's too early to judge the game, we will have to wait for its final release: Commandos 2: HD Remaster is launching on the 24th of this January on Steam, PS4, Xbox One, Nintendo Switch and iPad. Our review will follow soon after, so stay tuned and out of sight.
Bonus
If you're interested in playing Commandos 2: HD Remaster you may be in luck! Ask JimDeadlock on our Discord server and he may have a free beta version key for you, if you're quick!