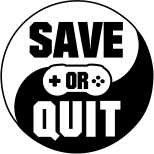 Jan
20
The beginning of a promising dystopian future RPG series with tactical battles.

Jan
02
An alien planet, a mysterious plot, a cute heroine, and epic gunfights – welcome to Everreach, an indie sci-fi RPG.

Sep
13
A short stealth game about an escaped experiment, with a minimalistic approach to storytelling.

Sep
11
Would Heroes of the Storm and Helldivers make a good mix?

Jun
25
Being augmented may make things easier, but good 'ole detective work still needs to be done.

Jun
05
All Walls Must Fall is a stylish, dystopian and dark tactical shooter set in a cold-war era parallel future. It packs innovative mechanics, a great soundtrack, and a mysterious story, but all this still cannot completely redeem it from several […]

Aug
19
You will have to find a way past all the hordes of mutated people and creatures and make it back alive. The premises sound simple, but this game has surprising variety and content, as you will soon read about.

Jul
15
A cyberpunk nightmare, rich with ideas but flawed in its execution.
Dec
02
Redout is a high-speed futuristic track racing game in the same vein as Wipeout 2097 and other similar classics.