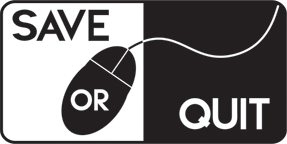 Aug
28
"Thou shalt be the winner and not the chicken dinner." The long-awaited sequel to the 2013 indie-hit is finally here.

Aug
14
Space isn't supposed to be charming. It's cold, dark, unforgiving, and unapologetic. And yet, in Tales of Cosmos, space is an anxiously charming place to be.

Jul
16
An intense first person shooter that delivers a twisted and average narrative of tragedy, modern crime drama, and supernatural horror… But the gore is awesome!

Jul
11
Unforeseen Incidents is a point-and-click adventure game with a very interesting story and enjoyable puzzles.

May
06
This high school RPG is funny, surreal, and unique.

Oct
11
ACE Team is probably most known for the unique aesthetics that their games have, as well as the fact that they tend to make some rather unusual games, pretty much unlike anything else you can find in the market. Rock […]

Sep
13
3030 Deathwar Redux is an open world space exploration game that mixes a lot of elements from various other space games into a nice little package.

Mar
29
The Turkey of Christmas Past: Dynasty Warriors Mixed in with Early Dark Souls?

Mar
11
No boats were harmed in the making of this review.